DJ Chilli gives birth and it's a BOY!
Radio and Television presenter Hazvinei Sakarombe has given birth to a baby boy.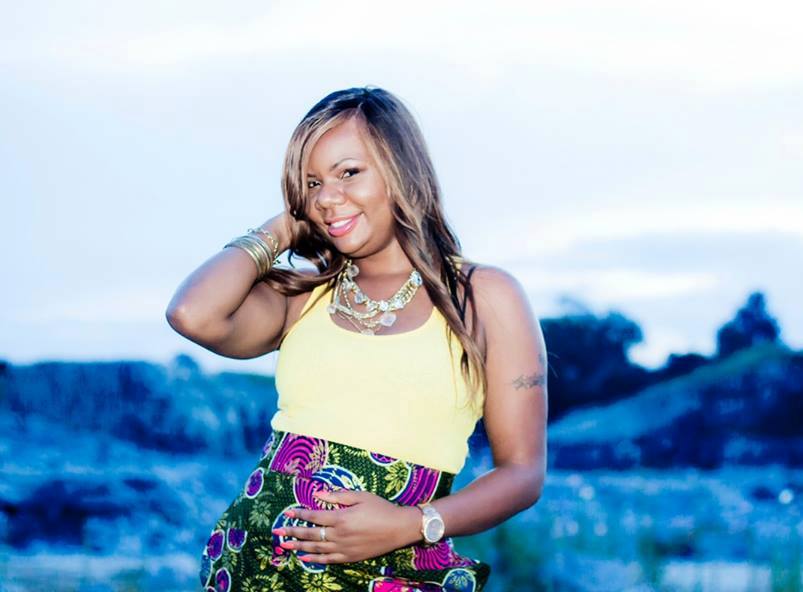 Although not many were aware that the vivacious DJ had a bun in the oven, in DJ Chilli fashion she trumpeted the news of the arrival of her son on her Facebook page yesterday.
And she had a cool hashtag to it #Hotmum.
Below was her message: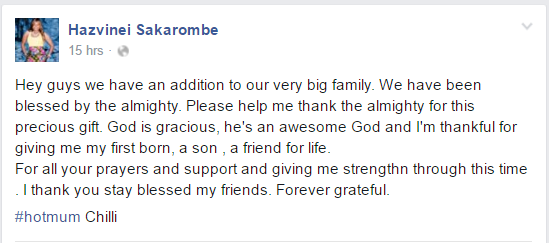 Now the race is on for additional details, Who The father is, What name are they going to give to their son,When are The First pictures of the baby going to be released..etc etc
Meanwhile,we take the Chilli pill as we wait.
Congratulations Hazvi.
Comments
comments