Breaking: Davido Finally releases Official Statement & CCTV Footage from the Club
After a tumultuous 24hrs Nigerian singer Davido has finally released an official statement together with accompanying CCTV footage from the night of Tagbo's Death.
Davido was Thursday forced to cancel his Zimbabwe gig set for Friday due to the controversies surrounding the case.
He had promised to make a statement after he was re-invited for questioning by the police who were accusing him of giving false statements.
Below is a copy of the Press Statement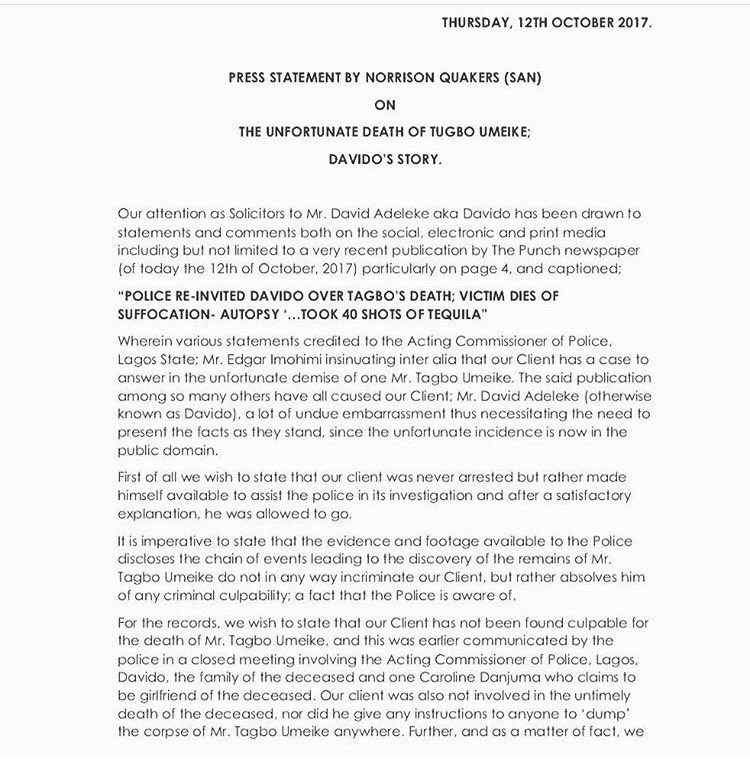 Comments
comments