New Tourism Minister announces Gvt Position on Miss Tourism Zimbabwe
Newly appointed Minister of Tourism and Hospitality Industry Honourable Edgar Mbwembwe yesterday morning announced Government's position on Miss Tourism Zimbabwe.
Speaking at the Miss Tourism Zimbabwe press briefing at The Andy Miller Hall in the Harare Showgrounds, Minister Mbwembwe said government was fully behind the pageant.
"I want to assure you that Government fully supports Miss Tourism and our expectation is that the event will continue to register great success notwithstanding the challenges of funding that you experience," he assured.
Hon Mbwembwe was probably making his first speech as the Tourism Minister barely 24 hrs after being sworn in by President Mugabe Tuesday at the State House.
The Chikomba East Member of parliament previously served as the Deputy Foreign Affairs Minister and takes over from Minister Mzembi who now heads the Foreign Ministry.
His assurances allayed fears that the new appointment would somehow affect the position of Barbara Mzembi who was in 2016 appointed Miss Tourism Trust Patron by the Zimbabwe Tourism Authority.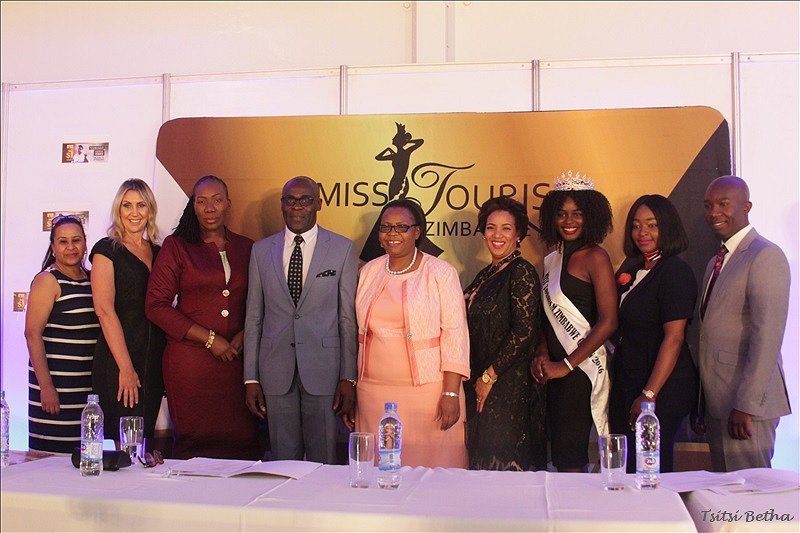 The Minister who was enthusiastic about the pageant urged corporates to consider investing in beauty pageants.
"We note that there is limited investment in beauty pageants in Zimbabwe, I, therefore, urge the private sector and corporates to tango with you to support the event financially and materially," he said.
He also had some fine words of wisdom to the girls.
To the contestants, remember that the Crown that will sit upon your head sits there as a symbol of Zimbabwean beauty that denotes one who will serve communities.
The Miss Tourism Zimbabwe 2017 will be held at the HICC in Harare on December 9 with auditions happening from the 12th to the 15th of October at the Andy Miller Hall in the Harare Showgrounds
Comments
comments