Kutonga Kwaro — Prophecy Fulfilled
With tension in the ruling party at fever pitch, the Zimbabwe Defence Forces found no shortage reasons to be disgruntled and redeem the hoi polloi who have become the collateral damage.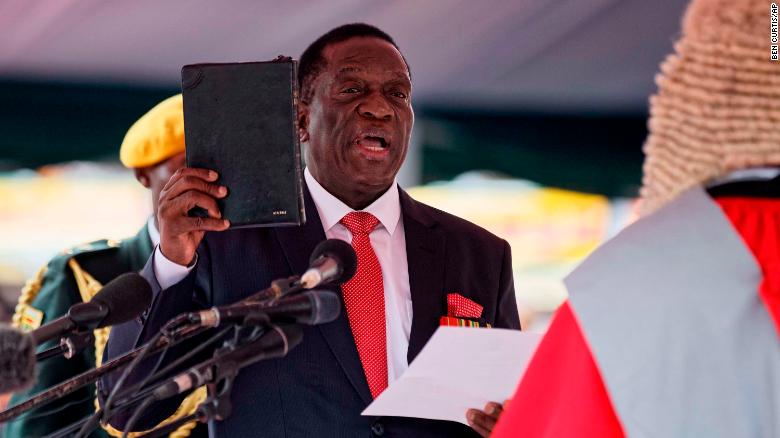 The Zimbabwean narrative had now become that of a world where rent goes up while paychecks remain the same, gluten oppression, incessant roadblocks, fluctuating gas prices, potholes, liquor laws, unbreathable air socially, sexual politics, rampant corruption, resolute 'game of thrones', cash sales – the list is endless.
So it was in season as worse as this that in an unanticipated twist of things the army besieged the national broadcaster ZBC and announced that they were embarking on an operation to detox some heinous elements in the president's closet.
And as the old adage goes, misery loves company but uprisings or rebellions loves music, the indomitable army found a soundtrack to their actions, or to be politically correct, it was the public who celebrated them with one.
The song was and still is Kutonga Kwaro by Mukudzei Mukombe famously known as Jah Prayzah, a willowy looking young man who at one time had the ambition to serve in the army but contemplated on music over everything.
It was released sometime in October but waited until the second half of November to finally be ubiquitous.
Everyone who attended the solidarity march on Saturday 19 November 2017 could attest that it was all you hear all day from any angle and on a side note they can also tell you that it was wavy and historic.
People couldn't help but grin or even cheer whenever the song was playing and marchers were showcasing their placards that carries the 'General Bae Chiwenga's face on it.
It was like Jah Prayzah specifically had the picture of what was going to happen in his mind when he created the song, like a prophecy.
Our instincts could be faulted, but there couldn't be a feasible explanation of how the song and the bloodless transition, might have played out.
Maybe the song just captured the growing fury and frustration of the army and catalysed the uprising, or Jah absentmindedly just tapped into something that was already developing organically in Zimbabwe.
We just hope we have all the answers.
For Jah Prayzah the most exciting side benefit is having your song in the centre of a revolution. That alone deserves a Grammy, even if you're far away from its reach.
So with Kutonga Kwaro, we all can say Jah made a perfect soundtrack for the Zimbabwean situation. He might have downplayed the army training a decade or so years ago, but this feels like serving in the army still runs in his DNA.
Today, November 24, Mr Emmerson Dambudzo Mnangagwa was sworn in as Zimbabwe's new President fulfilling a prophecy that a young boy from Uzumba delivered in the form a song.
A lot is expected of President Mnangagwa as promised in the Prophetic Song.
Congratulations Mr President Sir.
Comments
comments