Chitown Music Entertainment & Lifestyle Awards on Tomorrow
Every year Chitown Music Entertainment and Lifestyle Awards (CMELA) recognizes the hard work and achievements of artists who are based in Chitungwiza.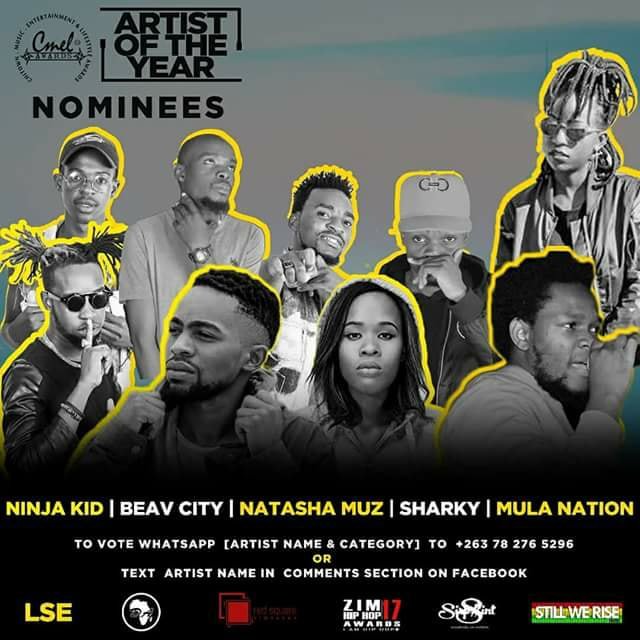 CMELA is set to appreciate the creativity of Chitungwiza artist tomorrow night at Club Tanza. The event's Red Carpet is starting at 1730 and the main show is at 2000hrs to 2300hrs.
With high hopes and confidence the event organiser Gamuchirai Chogugudza (Dj Chrxn) of Lifestyle Entertainment said "After hosting a Launch (Nominees) Party over the weekend at Club Millennium at Chikwanha Shopping Center, we hope that the city is now geared for the 2nd edition of the most prestigious event in Chitungwiza"
The awards cover Hip-hop, RnB and Dancehall.
"This year has seen us include new categories, Best Female, Best Dancehall and Celeste Magede Lifetime award which shall be announced on Thursday," he added.
A number of stars in the music industry are expected to grace the event such as Lady K and Pd The Ghost from Zifm show The Fixx, DJ Mox (StarFM), Beefy (Zim Hip Hop Awards founder), Bryan K, Nutty O, Dj Towers, Coco Master, Umlilo_ and Adrian Tate is making a homecoming appearance at this year's edition.
This year Lifestyle Entertainment partnered with L8 Records (UK), Still We Rise, SOG Clothing, Designz Africa and Jibilika.
Bryan K, Nutty O and Adrian Tate are some of the top performing artist expected to grace the event.
Comments
comments