'When i Die Bury me in a Bra' — Zimdancehall Singer
Female Zimdancehall singer Juwela understands that you only die once, so why not make the most of it by having a spectacular burial.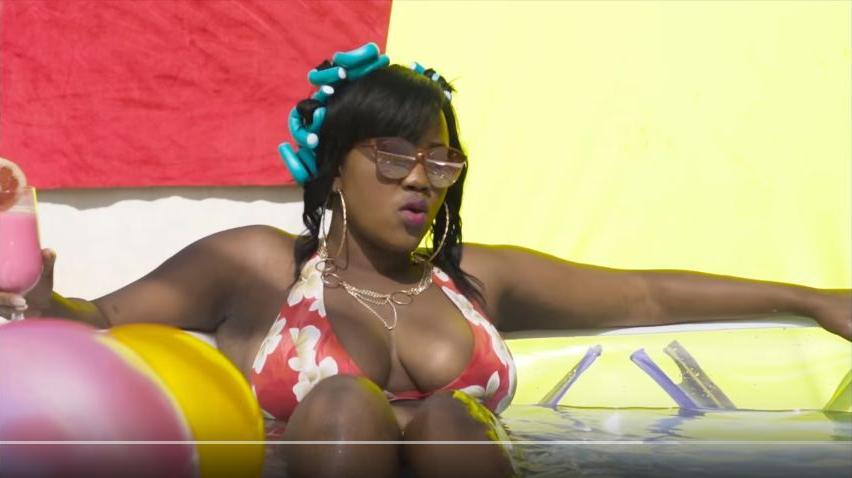 The singer took to Instagram to express her desires for the afterlife by requesting that when she eventually dies, they should bury her in a bra.
We don't know what was going through her mind but we definitely know that she loves wearing bras that exposes her rich bosom.
In her dancehall career, Juwela has produced some very 'booby' videos showing her appealing cleavage both in its quality and quantity.
Some of her videos include Terms and Conditions when she pulled a surprising stunt of changing from Zim dancehall to Afro-pop.
Another one closest to our memory is BAddest, a pure Jamaican type of video, from the fashion walking with a troupe of girls who seem so ready to get into whatever trouble they can find.
Her latest video which dropped last December has all the hallmarks of a musical genius cum rebel who is not afraid to push the imaginative boundaries.
The song titled Good Gyaal bad Gyaal has a very colourful pool scene and she intelligently sampled one of TOK and Fortune Muparutsa's tunes as she asks the brothers if they want a girl with a wickedest wine or biggest behind.
What to expect in the video: Lots of bras, beautiful girls, behinds and one brother to envy.
Watch the video below
Comments
comments