Local celebrities will on Saturday get a chance to be Radio DJs as ZiFm is giving them a platform in celebration of the World Radio Day.
To kick start the morning show will be musicians Hope Masike and Edith Weutonga, Fashion Icon Craig Zoowie, Stunner among others.
Social commentator Noma Ndebele, Jah Prayzar, comedian Doc Vikela will join DJ Munya on The Zi World Chart Show.
Now Read: 3 Women we would love to see in the longest Kiss in Africa
Now read: 5 things that were more likely to happen than Stunner getting married
While the comical duo of P.O. Box, Thomas 'CST'Chizhanje and  KillaT will be presenting on the Zi dancehall Empire.
The celebrities will be on air from 0600hrs to 1800hrs
Here is the full line-up:
SATURDAY BREAKFAST SHOW
Time: 06:00 – 10:00
06:00-07:30 Tari NeGitare, Hope Masike, Edith Weutonga, Gilmore T, Mbo Mahocs
07:30-09:00 Shingi Mangoma, Reverb 7, Arthur Evans, EXQ, Craig Zoowie
09:00-10:30 Rocqui, Cindy Munyavi, Babongile, Stunner, Victor Kunonga
THE ZI WORLD CHART SHOW
Time: 10:00 – 14:00
10:30-12:00 Cynthia Mare, Jah Prayzah, Ammara Brown, Doc Vikela, Sulu & Nyabinde
12:00 -13:30 Ba Shupi, Noma Ndebele, DBoy and Sparx, Trevor D (telephone), DJ Stavo
13:30-15:00 Tehn Diamond, Simba Taggz, Soul Afrika, Junior Brown, Tekneek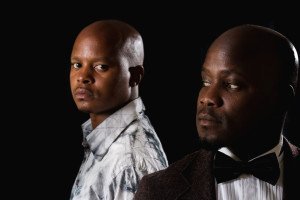 THE ZI DANCEHALL EMPIRE
Time: 14:00 – 18:00
15:00-16:30 P.O. Box and Thomas Chizhanje, KillaT, Sniper Storm, Guspy Warrior, Carl Ncube (on the phone)
16:30-18:00 Pokello & Elikem, Munya Chidzonga & Adiona, Roqui, Taponeswa Mavunga (telephone), Peekay
Share Your Comments