Harare really turned up for the Biggest Braai Festival, from as early as midday the queues were already long as revellers prepared to have their stake on the 10 000 kgs of steak.
Here are 5 things that we learnt from the Festival.
1. People are in great search of new experiences
For long we have been subjected to monotonous kind of fun. If you attend a show in June featuring Artist A, you are guaranteed that you would have attended all of the shows for the whole year.
reason being that the musical gigs are not being innovative enough. But with the Castle larger Braai Festival, we felt a new experience, an alternative way of entertainment.
A good example of one innovative gig was the Anne Kansiime Comedy show which fused in different elements of entertainment, but apart from that, our promoters are lacking.
2. All the Vegetarians stayed Home
The target was to set a record of consuming 10000 kgs of meat in a single event. However, an unprecedented 12,453kgs of meat was eaten.
Even Delta didn't see this one coming.
"We never expected the 10,000kgs of meat would be consumed on that day. It was a stretched target," Delta Beverages marketing manager, Patricia Murambinda told Zimbuzz.
3. Ammara Brown needs a hit album today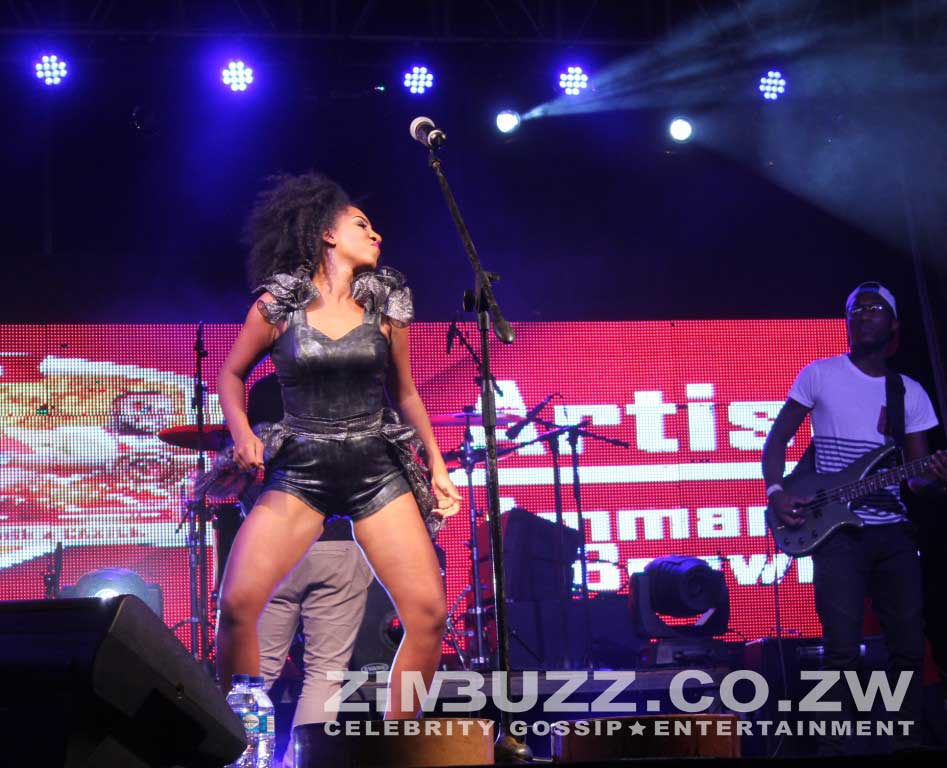 Ammara brown might be making all the headline a Zimbabwe's new found Pop sensation, but the truth is she is far from popping at all.
She owes the popularity she has amassed from the collaborations she did, mainly Mukoko with Tytan, Kure Kure with Jah Prayzah and lately Bhachura video with Ex Q.
On her own Ammara has not even a single song that we know. Two more shows of that magnitude and she risks the ire of the fan as they will realise that they bought a false dream and got overcharged in the process.
The only thing that's attracting fans to her at the moment is her perfect Star image
Ammara either needs a hit song on her own or a songwriter.
4. Killer T killed all the excitement
To say that Killer T performed will be stretching it. He did absolutely nothing.
The dancehall star must have sung all of his songs in just under 100 seconds.
he would get into the song and as soon as people started enjoying it, he wold shout 'Dj next tune'
Like for the why, though? The result is that he killed the fun and people started walking out in utter disgust and disappointment.
But Delta still has faith in local artists as their marketing manager says they will continue giving local talent exposure
Said Patricia Murambinda: "As an organisation, we have always worked well with local artists and have given them the platform in various events to showcase their talents."
5.We have some of the best music spinners in this country
Kwekwe Hustler DJ Stavo and Dj L-Roy really brought the sky down.
DJ L-Roy took his set early in the afternoon and took reveller down memory lane with a mixture of old school museve,fused with house beats, while DJ Stavo took the turntables late in the night and played a mixture of old skool and new skool hip hop.
All in all, it was a weekend worth to be relieved,besides a few security issues which resulted in some reveller breaking down the security wall.
Share Your Comments