Sensational gospel artist Tatenda Mahachi is in the studio recording his first single track this year in collaboration with a superstar Oliver Mtukudzi.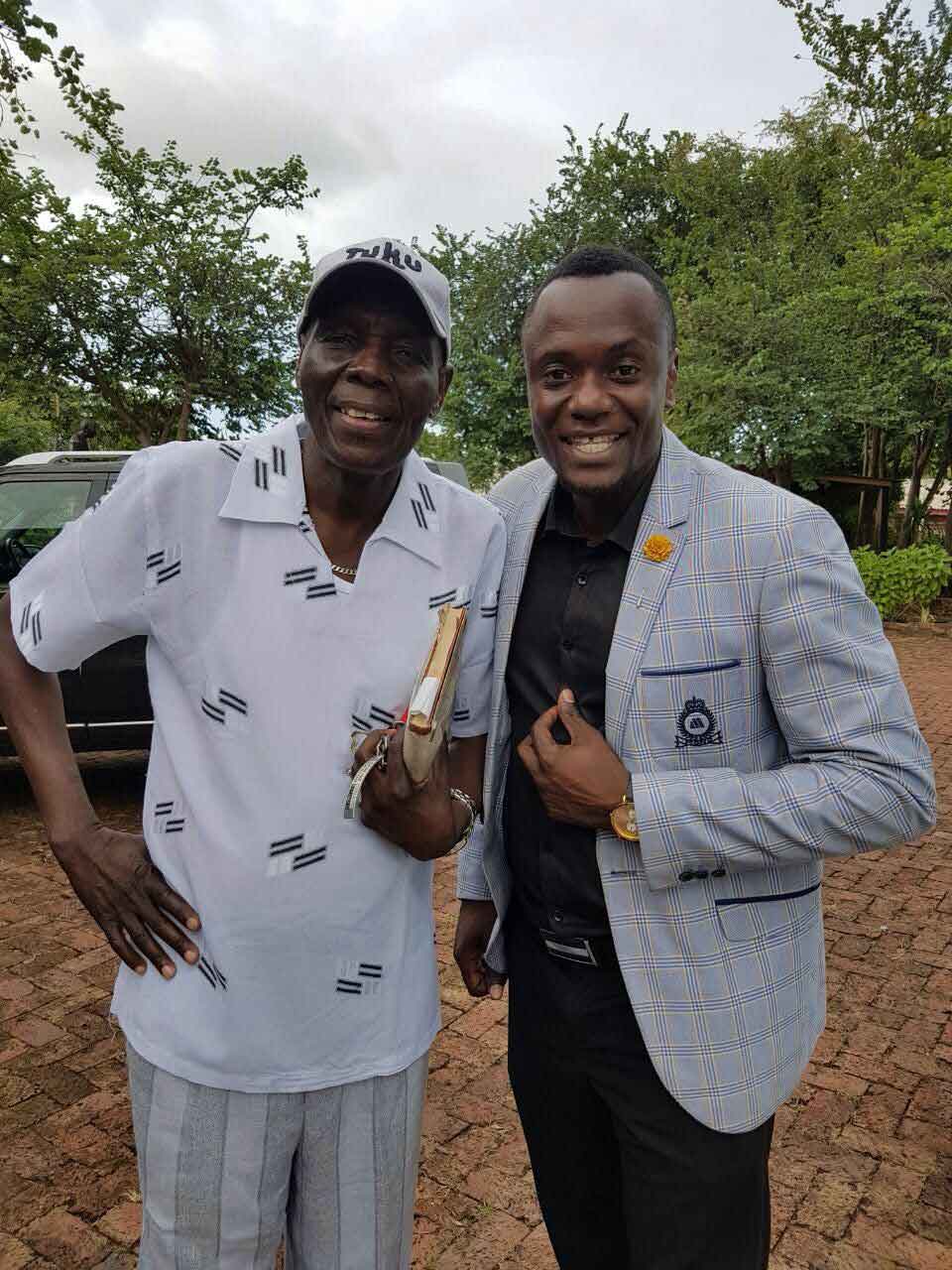 The duo is currently working on the track called 'Ndisiye Satani' which is set to be released soon.
Speaking to Zimbuzz the award winning gospel artist said he was excited to work with the superstar.
" I am excited to be working with my role model and father figure Dr Oliver Mtukudzi.I am so humbled to be doing a song which is set take gospel music to another level."
Apart from Oliver Mtukudzi, the track is being produced by a renowned producer McDee Chidavaenzi and engineered by T1 of Pakare Paye where it is being recorded.
"Ndisiye Satani is derived from the Bible when Jesus fasted for forty days and forty nights and the devil appeared knowing he was very hungry and said if you are the son of men turn those stones into bread so that you feed yourself and Jesus commanded leave me alone Satan.
"Today is the same command we are giving the devil to leave us alone and this is a song which anyone can meditate on casting the devil away," said Mahachi explaining about the song title 'Ndisiye Satani'.
Tatenda Mahachi confirmed that working with Oliver Mtukudzi is a dream come true after one a fellow musician dreamt him singing together with the legend.
"God is faithful and his promises are true, two years ago some artist had a dream of me singing with Dr Oliver Mtukudzi.
"I couldn't believe it because I thought it was just a dream I only came to remember it a day before yesterday when I was reading where I wrote it," he said.
Elaborating on the release date, Mahachi hinted that the track will be released with the video anytime in April.
"We are planning to release the track at the same time with the video so fans should expect it anytime from next month no actual date because we are also going to engage companies for distribution."
Share Your Comments