South African Actress and TV presenter Khanyi Mbau donned some Zimbabwean glam during Saturday's 12th annual South African Film and Television Awards (Saftas)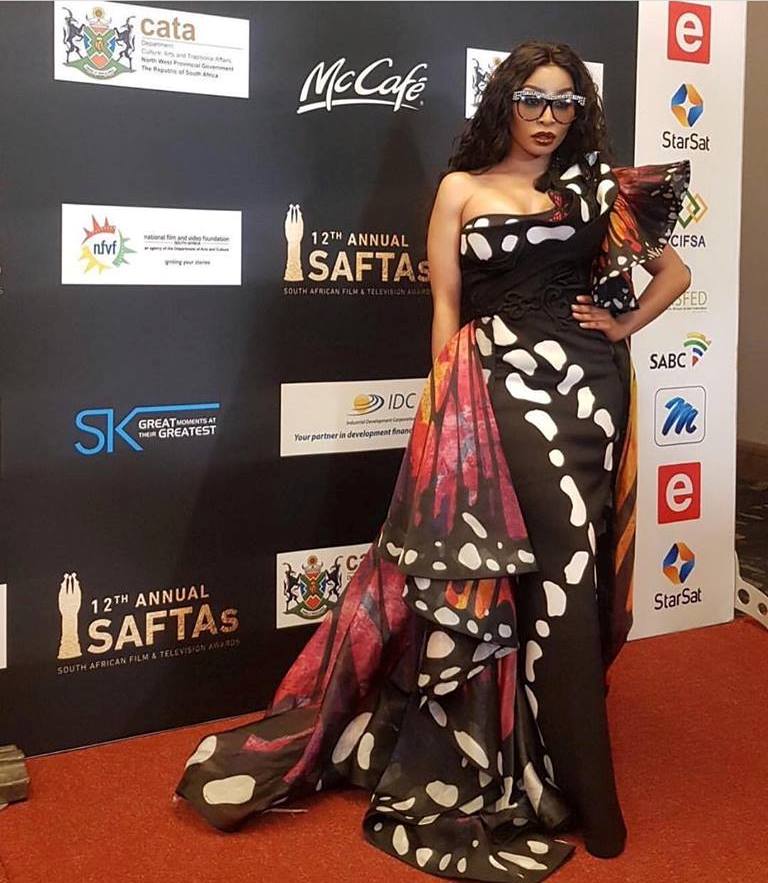 The gorgeous Khanyi rocked in a Posh supplied statement-making butterfly design dress and turned heads at Sun City
Instagram, Facebook and Snapchat feeds were teeming with pictures of the actress being shared by proud Zimbabweans as they recognised the Posh dress.
The dress which was on display at Posh's Joina City branch got snatched by Khanyi and she couldn't wait to immerse herself in it judging by her Instagram caption.
She couldn't have picked a better dress as the eye-popping butterfly inspired one-shouldered gown gave her a whimsical look.
Nomathemba Primrose Ndebele the proprietor of Posh has created a fashion empire with some of the biggest designer names in the fashion business.
Her gorgeous dresses and accessories have passed through some of the best red carpet events in Africa and have held the front pages of fashion magazines making Posh one of the most valuable boutiques in the region.
This year's ceremony was hosted by Thando Thabete and Phat Joe.
It was themed "Our Stories Are Gold' in honour of "those who have captured our hearts, minds and imaginations through the telling of our unique stories."
Share Your Comments