Have you at any point known two extraordinary different individuals who have started dating, despite the fact that all rationale focuses on it being a formula for calamity?
Well, every once in a while, a song featuring two artists that are from completely different planets hits the charts and we are shocked how that came about.
Picture this a fine rapper Tricky J teaming up with hardcore dancehall chanter Lady Bee!!
We Just love it when our favourite controversial artists come together to create a record that combines their unique talents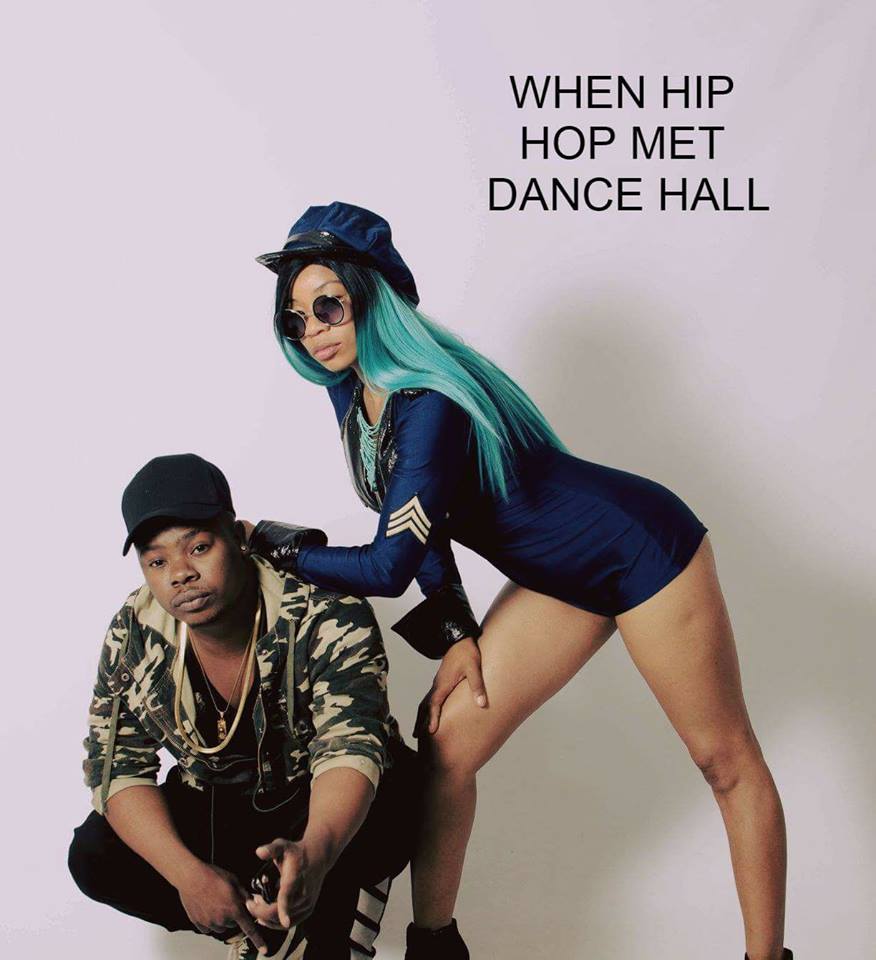 The only logical explanation we have is that the two love controversy – Bum controversy to put it simply. So perhaps it was their love to see bums in videos that joined them together.
So what Bums have joined together let no man put asunder!!
The song 'Get Set' which dropped early yesterday ticks all the boxes for a major hit collaboration for 2018.
This is a song that will scoop awards.
You got to give it to Lady Bee, she rode that hip-hop beat like she was born for it. Known for her outrageous lyrics and dances, lady Bee brought her A game with class.
For Tricky J, the fine young man is a good rapper and has the image that can take him places, he only needs not to have a lot of those hiatus moments.
Tricky J is that boy who featured on the 2015 controversial song and video called Tambisa as well as the gTbeats Mare song, which inspired a lot of change in Zim Hip Hop.
The song is Great and you will love the Hip Hop/Dancehall combination make no mistake about that. But the lady who unapologetically grinds her rear off, twerking on the bed and in the hallway…That you will love more.
This collaboration is so good it can define both artists' career.
The thumbnail to the video might be a little bit over the top, so we will only be pasting the VIDEO LINK HERE
Share Your Comments