Last Friday, the two lucky winners got to enjoy a special makeover by Misred in her social media campaign " Prom Makeover 2018 " topped up by luxurious transportation to their prom venues.
Rufaro Mukarati and Rufaro Samhembere were the lucky winners of MisRed Prom Makeover.
Just as she promised in her campaign two young ladies won the opportunity offered by MisRed and her partners: Monomotapa Hotel (LegacyResorts), Exquisite Cars,
House of Glam, Jim Shinky Photography, Trultimate Productions, Make Up By Gamu and Makeup by Gamu, and talent brand management company KOSHA Management
The day began with a 5-star lunch at Monomotapa Hotel where the girls got to meet their favourite celebrity and had lunch with her.
Soon after that, Monomotapa Hotel availed one of their beautiful suites where the girls would begin the process of their makeovers.
Working her magic on the young girls' faces was renowned celebrity makeup artist Gamuchirai Manyika popularly known by her industry moniker as; "Make Up by Gamu".
Adding more star quality to this dream of a prom experience, Rufaro and Rufaro were dressed by House of Glam, a high-end evening gown boutique, truly giving the two girls dream dresses for their Proms.
After the glam and wardrobe fittings, the girls were now ready for the last part of the experience – to be chauffeur driven to their respective prom events.
Courtesy of Exquisite Cars, a brand new Toyota Fortuner and a 2017 Mercedes E Class, were parked up front the Crowne Plaza, Monomotapa Hotel foyer; ready to whisk the girls in luxury, comfort and style to their prom nights.
Enjoying the glares and screams from friends and well-wishers at each destination, the girls shared some gratitude.
"From luxury cars to red carpet ready dresses. My prom journey has been nothing short of glamorous, thank you Misred. I had an amazing evening for my end of high school prom night." Said Rufaro Mukarati.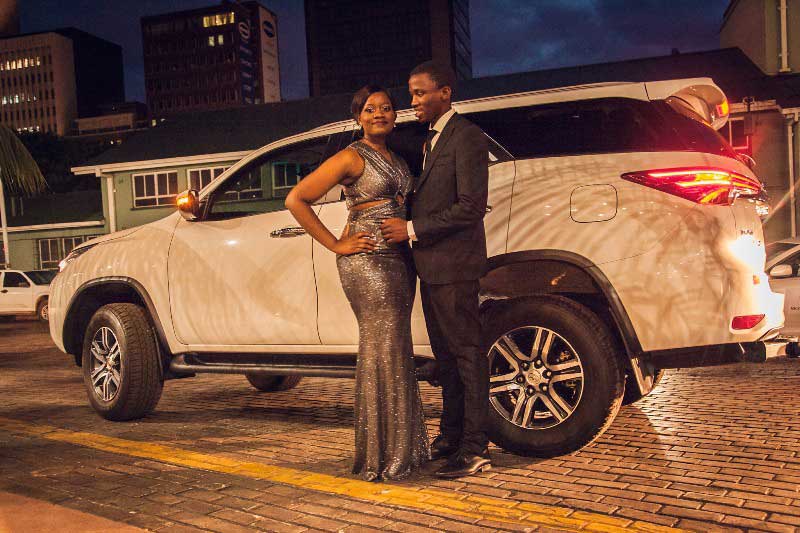 Rufaro Samhembere shared the same sentiment when she said, "The Misred prom makeover has been such an amazing experience from meeting amazing people to making a new friend.
"I am really happy that I was one of the lucky winners of this competition."
As for MisRed, she would like to thank her management team and corporate partners for working tirelessly to ensure a successful experience.
She went on to say, "It's been such an amazing journey for me personally because not only do I get to give young girls that experience but I've learnt a lot from them through their stories.
"I'm really honoured to have met these two amazing young ladies and I hope MisRed Prom Makeover grows next year and we bring that excitement back for that important right of passage moment."
Share Your Comments