Each time you hear the lyrics Rudo imoto, whether you are musically inclined or not, one name comes to mind – The Four brothers.
When the enterprising Four Brothers band fronted by the late Marshal Munhumumwe dropped the all-time classic Rudo imoto, Allanah (23) was probably still a thought in the mind of the creator.
Now the new reggae kid Allanah just gave the 1988 tune a slight makeover, more than 30 years after its original release.
Titled Mude Mude the heartfelt rendition borrows a few melodies from other golden hits to come up with a song that has already flooded most playlists.
A few days ago a video of the 23-year-old Chitungwiza-born surfaced on the internet as she made another emotive rendition of Obert Chari's Mebo.
With only two songs to her name, 'Mude Mude' and 'Mboko last' both produced by T-Man Mount Zion, the dancehall landscape is about to receive a feminine shake-up.
Zimbuzz managed to gatecrash Allanah's work day for a quick chat with her and during the entire conversation she kept on impressing on how much she loves music.
"Is Allanah single,dating,married," i jokingly quizzed.
"Allanah is single and singing," she said with a reverent smile lighting up her face.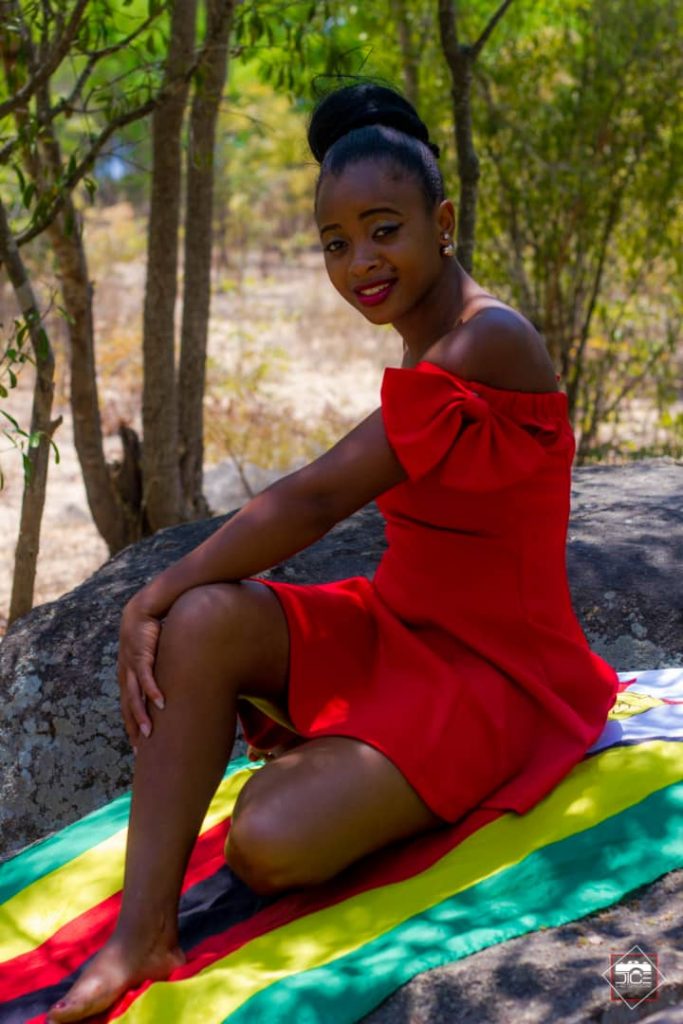 "I love music, i live music, my whole life revolves around music."
"Basically my day starts at 5 am, I do my household chores and like any normal working person, as soon as I'm done I'm off to work. Music is my work," explained Allanah.
True to her word, her week is swamped with gigs in various spots around Harare including performances at Evitro club in Belgravia where she holds shows every Wednesday and Sunday.
The Reggae sensation is just in the second month of her 2-year contract with Papa Lodza's Raw Records but work has already begun for her debut album.
"We are dropping my first album this September and we have named the album The Allanah Project," she told Zimbuzz.
"We are currently in talks with Obert Chari to obtain rights to his song Mebo which I'm hoping to give a reggae twist and I'm sure people will fall in love with the song even more."
A conversation with such a gorgeous singer will not be complete without finding out where she gets her fashion inspiration.
Her first response is a loud laugh, "I don't have a specific dress sense, I like mixing up clothes the same way I mix up my music," said Allanah as she looked up the roof of the beautiful car we were sitting in as if to look for clues.
"But I will tell you what I like, I enjoy watching Horror movies, I'm specifically thrilled by the blood, the knives, you know the illusory stuff that only happens in films," she told Zimbuzz.
Check out Allanah's video to Mude Mude
Share Your Comments