Tanaka Munyenyiwa graces the Television screen with such presence, beauty, and rare strength.
At 22 years, her sweet but commanding personality on the 8 pm ZBC News host chair makes it worthwhile to watch as one gets to digest what's been happening in the land of Zimbabwe.
Having shot to stardom as a 16-year-old model after being crowned Miss Teen Zimbabwe in 2016 she went on to represent on the grand stage at the Miss Teen World whose title had just been renamed Miss Teen Continents.
Her broadcasting journey started off as a presenter on Y.G.T (Young Gifted and Talented) and later on transitioned to News and Current Affairs.
Young as the journey began, she still continues to work devotedly on her craft and her passion and work seep into everything she does.
"My broadcasting journey started off as a presenter on Y.G.T.  I then transitioned to News and Current Affairs, however, I had to re-audition from scratch like everyone else. Upon making it past the auditions I, together with a few others, had to undergo training for a few weeks," she told Zimbuzz.
"Upon completion of the training, I did my first Live News-Flash. I was immediately promoted to lunchtime News, and then to the Main News."
Though still only 22 years it feels like we have known her all our lives, she reflects on her path and the lessons learnt from being thrust into the media spotlight in her early years.
"I did learn some lessons. Some came in a way of discovery and I also did forgive myself for not knowing any better.
"This may sound cliche but not until you encounter things that hit you in the face with that revelation," said Tanaka Munyenyiwa.
She says along the way she learned resilience and standing for her own right, learning to never adopt people's fears and also to be very careful of the voices she listens to.
"I would really like to thank the amazing Zbc News and Current Affairs team. They took us through the best grooming and training upon making it past the auditions. I am very grateful to some of the members who saw potential in me way before, and greatly recommended that I audition," she added.
Her parents have been her greatest support, this reporter recalls how they were protective of her even when conducting interviews with media, they would accompany and guide her.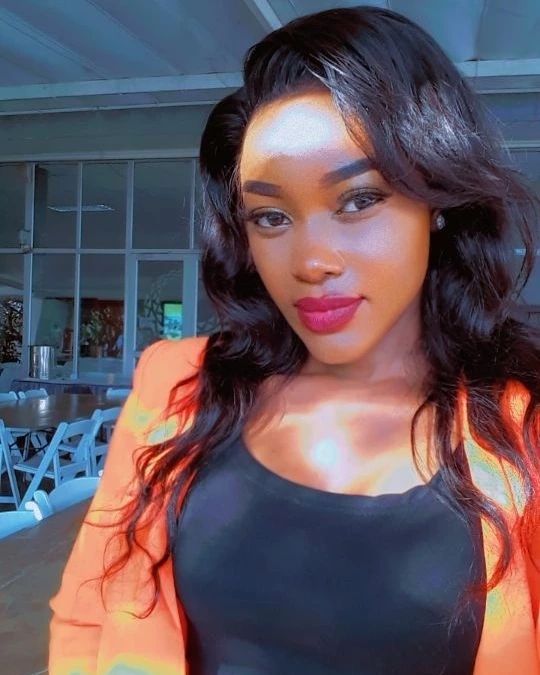 "My parents have been the most supportive of my journey inclusive of my siblings. I do believe parental support is very important," she recalls.
"Some good doors opened up for me for example; through modelling and upon contesting at Miss Teen Continents. I really emphasize this because with my own eyes I have seen some girls feeling so shattered when their parents/guardians disapprove of them entering even a known and authentic pageant," she added.
Multitasking the demands of work, personal life, as well as school, is something Tanaka has to be good at. Her days are not at all the same.
"My days are quite diverse. However, on a typical day, I wake up, get ready and attend lectures. After my lectures which finish at different times each day, I also prepare for a bulletin," she revealed.
Her days involve a lot of travelling and having to be on time at different venues whilst in between the times and days doing personal research, preparations or study whether it is school or work-related.
Preparing for work involves a good meal and sometimes good rest and recreation.
"When it comes to food, I prefer cooked salty foods like french fries and I'm less of a sweet tooth.
"I don't have a particular favourite hangout place but unless it's a road trip, I like indoor venues, she tells Zimbuzz.
In fashion, she is not much into brands but prefers simplicity and elegance but for a good scent, she has a particular preference.
"I'm not too particular about the brand, but for my outfits, less is more. I don't like too much detail or too many colour combinations at once.
"For perfume, I like a very fresh scent with a hint of a sweet scent. The fresher the better, I don't like scents that are too heavy."
"For a regular day, it may depend on what I will be doing that day. But I'm very low-key. I love comfort more, you shouldn't be surprised to see me in a tracksuit and sneakers on a regular day.
"However when I have an event or even a news bulletin that is when I like to try to go all-out in expressing my self-styling skills. I really do like to dress up for events," said Tanaka.
Share Your Comments