Natasha Muz will be on home ground when she takes to the Shoko Festival stage at the Peace in the Hood Concert happening in Chitungwira's Unit L Community Hall Grounds Saturday.
She is one of the most versatile artists of her generation, she can rap, sing and switch to dancehall all in one set.
Natasha Muz possesses a voice with a distinctive bold tone yet so melodic and the Peace in the Hood Concert is a perfect stage for someone with such a unique quality.
The free show will also see the likes of Freeman HKD, Kikky BadAss, Crooger, Ndonzi Beat X, Tanto Wavie, Brian Jeck, King Her, DJ IROQ and Abisha Palmer take to the stage.
"The Peace in the Hood concert will be in my hood and it makes me excited, Covid-19 had prevented us from having such big events," said Natasha Muz.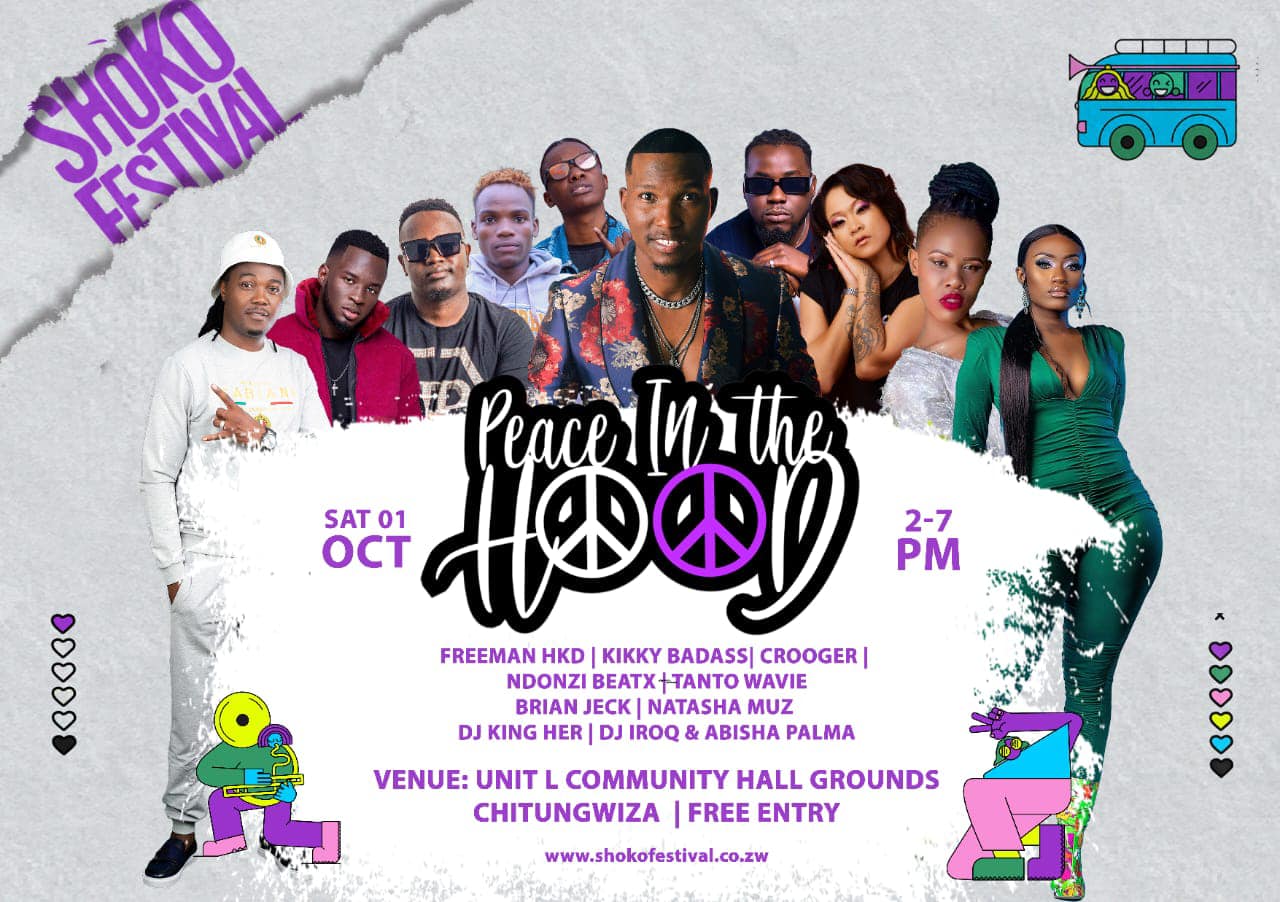 "Shoko Festival has really come in a big way not only for us as artists but for our fans to interact with us and relate with our music."
She added that fans can expect an energetic performance from her as usual. Fans will be crossing their fingers that the 2018 Zim Hip Hop Awards Best Female act will sample some of the new songs she has been teasing.
Share Your Comments