Watora Mari Concert — Oh What a Night!
Michael Shoko is the Founder & Editor of Zimbuzz.
He is also a Senior Publicist at Filters Media a Public Relations Consultancy that specializes in Celebrity Branding and Marketing
Latest posts by Michael Shoko (see all)
It sure was the biggest event of 2016 as the HICC was teeming to the brim, every space that could be filled was filled and Jah Prayzah and Diamond Platnumz gave people every worth of their bond money.
One would have mistaken the show as a Friday Ladies' night out, as the beautiful sisters from the Great Zimbabwe constituted the majority of the crowd.
Local Acts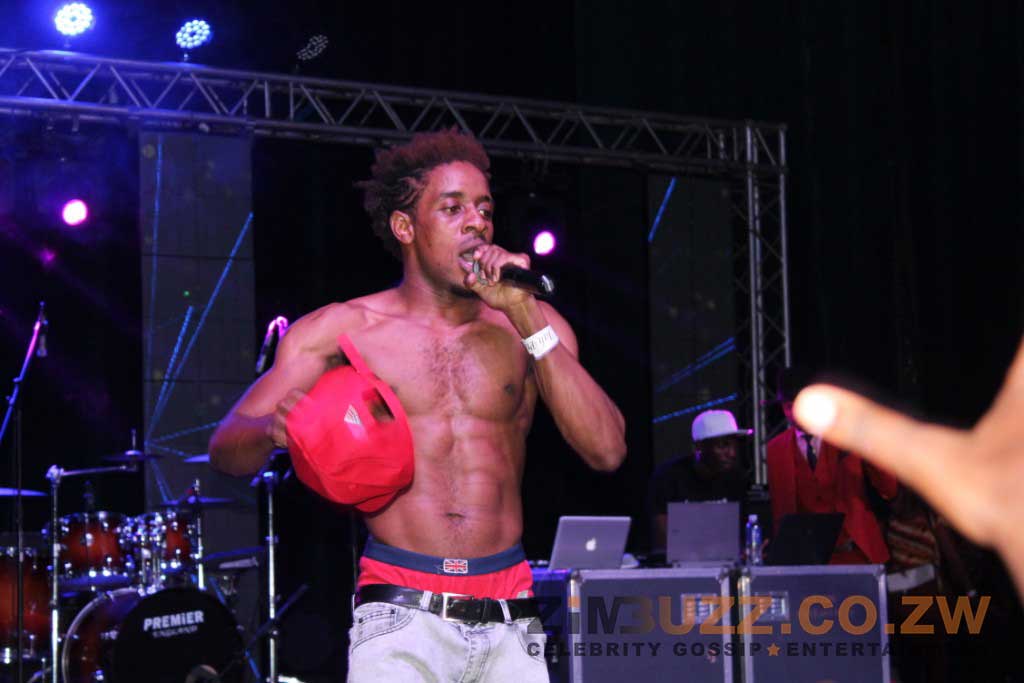 Although most local acts arrived late for their slots (apart from T Gonzi and Ex Q who arrived on time) they compensated for it with well-polished acts that sent the auditorium into a frenzy.
Urban grooves is not dead after all, both ExQ, Stunner, Extra Large had fans on their feet as they reminisce the good old days.
Stunner proved that he still is the Zim Hip Hop King and that he has invested into his act as fans ecstatically sang along to all of his songs.
The Bling Master was clad in Gucci sneakers …And he came with a jacket on but with no shirt inside.
Ex-Q had the ladies literally eating out of his hand as he brought three male dancers who tore the dance floor to shreds with their gyrating moves.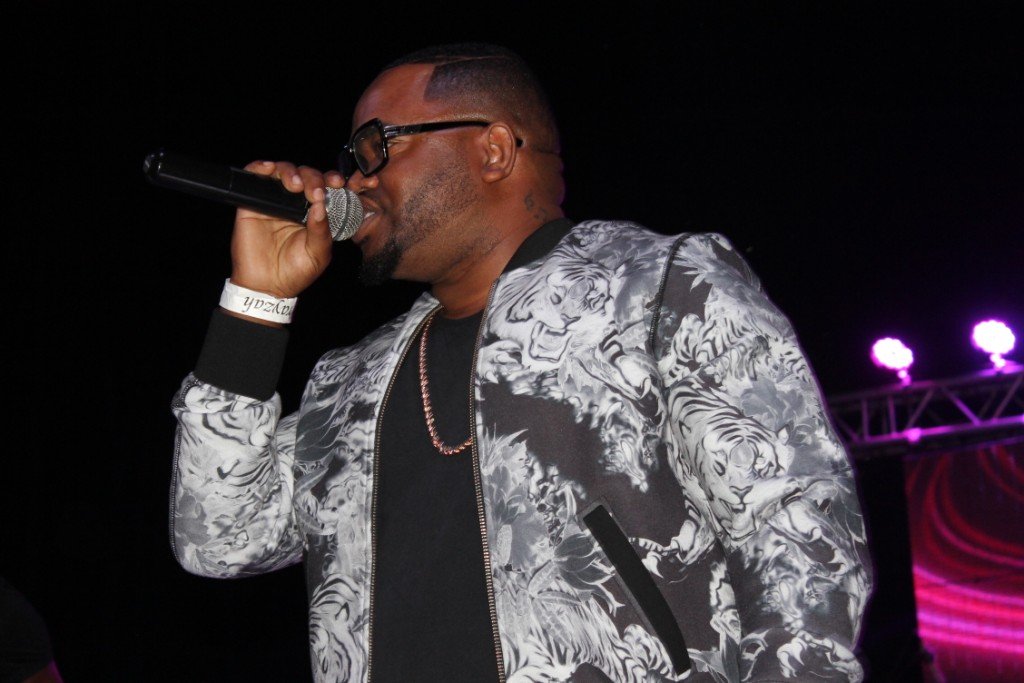 Killer T was the last act to be on stage and his presentation is still as poor as it was during the Castle larger Braai Festival.
He might have aced the art of producing hit songs but his performance on stage is still miles away from being average.
The dancehall singer disappointed as sometimes his voice would break halfway through the song and at times looked to have been gripped with stage fright.
Enter Jah Prayzah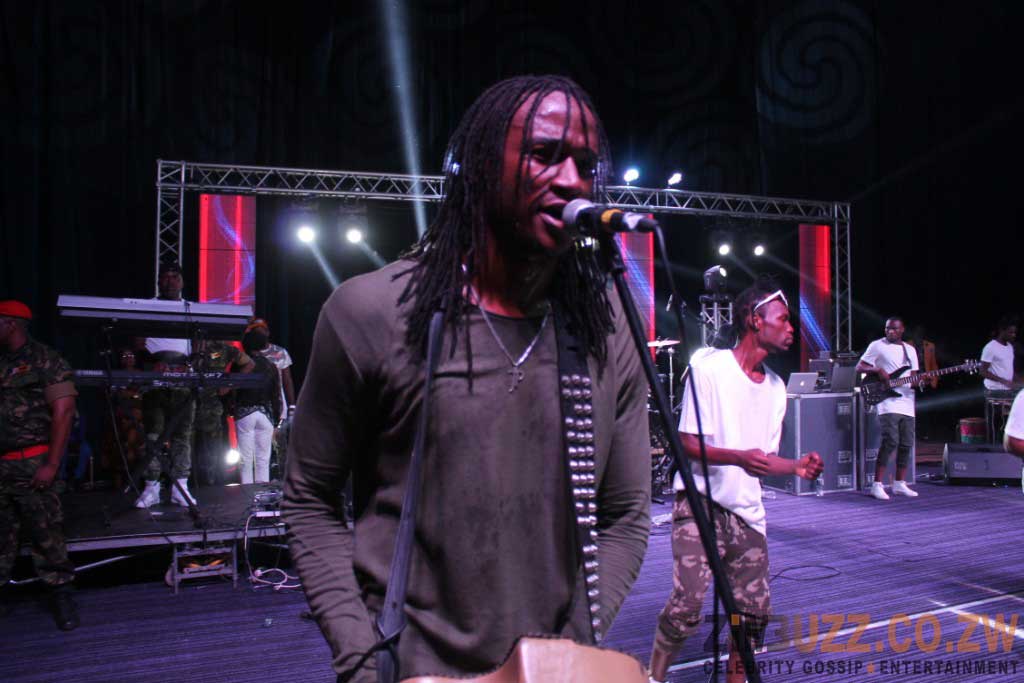 After Midnight Jah Prayzah entered the stage to wild cheers and the band looked sharp with military pants, white sneakers and white t-shirts.
The toned down military attire really looked classy.
Ladies Love this man….Fans sang along to every single song that he did and they were up on their feet during the entirety of his set which lasted close to 1 hour 45 minutes.
He performed Seke Mutema in front of his mother, although he didn't announce that his mother was in the auditorium, we could see him gaze at her from time to time especially during Seke Mutema performance.
Diamond Platnumz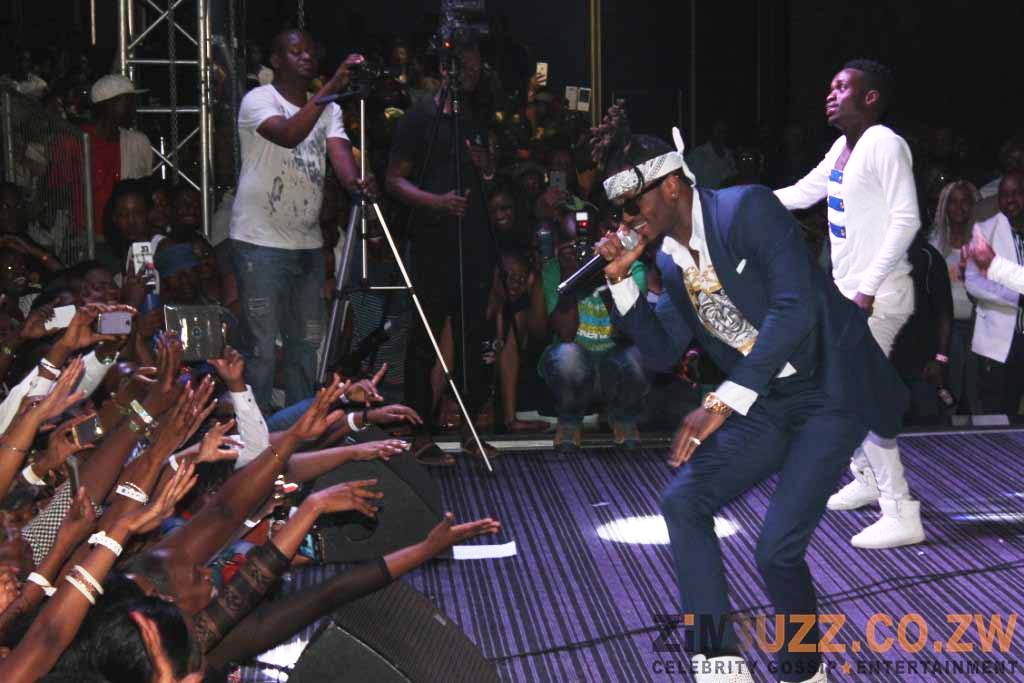 He was a pure gem of Diamonds and Platinum as he proved why he is one of Africa's top artists, as he delivered a flawless act.
Although some of the songs looked unbeknown to the fans, they still were delivered in a classy way.
The choreography proved to have worked well for every artist who performed as ladies really enjoyed the men who were showing that they can rotate their waists.
The two headline acts then did the much awaited Watora Mari and were joined by model Tifney Shaniqua Skye who features in the song.
The hot beau received wild cheers from fans. She really is hot.
Fans called for a double dose of the song and the artists obliged .
All in all, it was a fantastic night…..
Comments
comments