Barely 48 hours in Zimbabwe, Diamond Platnumz is already finding our sisters too hot to resist.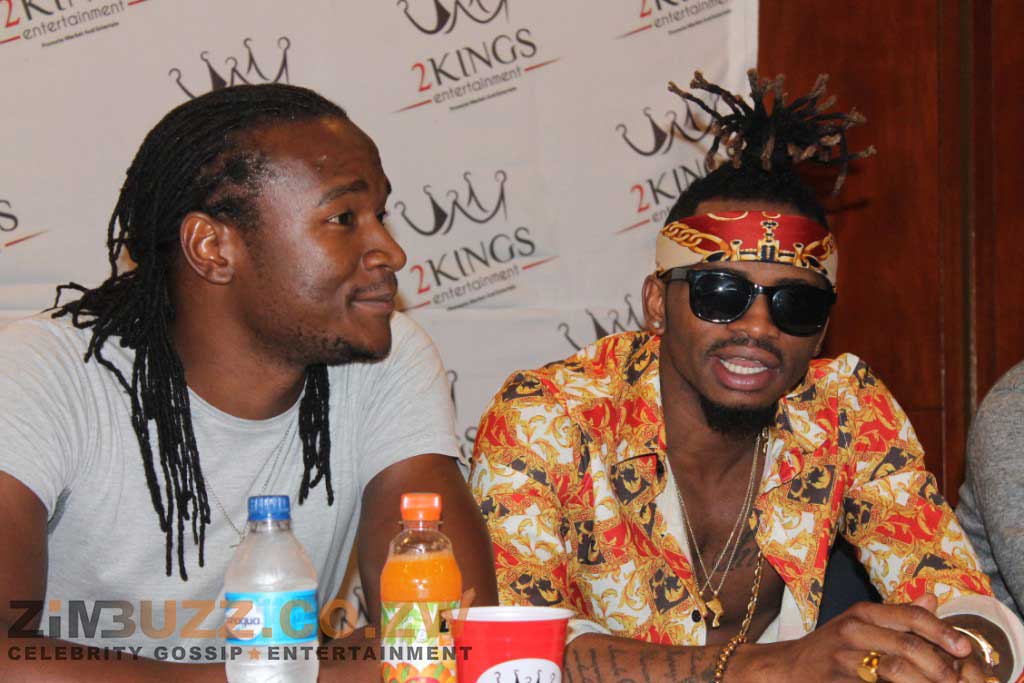 The Tanzanian superstar revealed his admiration for the Zimbabwean ladies during a press conference at the rainbow Towers yesterday.
"….Let me tell you a secret, Zimbabwean women are the most beautiful people I have ever seen," he said, with much sincerity on his face.
Diamond Platnumz is married to socialite Zari Hassan and the two are expecting a son any time this month.
Meanwhile, the HICC is set to explode with top entertainment this Friday and the two headline acts Diamond and Jah Prayzah have both promised to leave everything on stage.
The two said they had a prepared a surprise act for the fans and would not reveal what it was,only saying people should expect to be mesmerised.
2kings entertainment have also ropped in young talents like TGonzi and Schingy in a move aimed at exposing the talented rappers to a wider audience.
Tifney Shaniqua Skye, the model who was the main character featured in the Watora Mari Video will be attending tonight's concert.
In a video message Tfney said she will be touching down in Harare to support the boys.
Share Your Comments