5 Basic Lessons on Motherhood from Itai Mutinhiri
Star Fm presenter Itai Mutinhiri is a first time Mom in celebville and has found a new source of joy in her adorable baby Malakai Ronewa Ndou.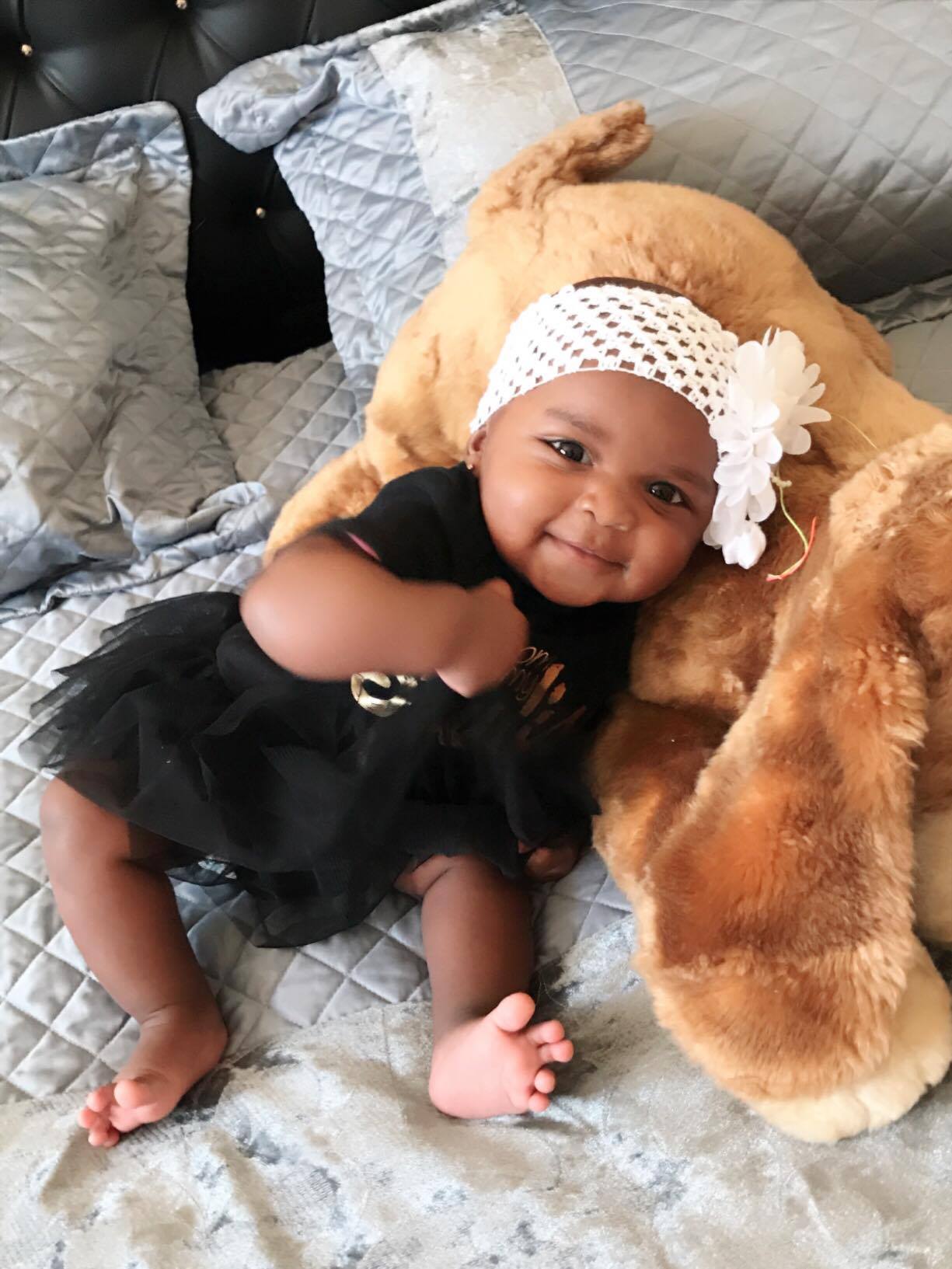 The  Stylish Celebrity Mom  is already a fashion role model for her daughter as Malakai is already on that 'On fleek tip' when it comes to fashion.
But away from the glitz and glamour associated with her job, what has Itai learnt in her short journey as a mother? Below she shares with us her basic lessons on motherhood.
Lesson 1
My biggest lesson was patience.God knows how hard it is for a mum to figure out what's wrong with her baby when she decides to just cry randomly and yet you would have done all you can to address her distress tantrums.
My baby sometimes cries at night and I'm forced to stay up feed her play with her making the funniest voices until she sleeps. And guess what? That's whatever time she decides to dose off..lol
Lesson 2
I've learnt that its ok to be emotional. I remember day 2 in the hospital my baby woke up in the middle of the night and excited as I was I began playing with her.
After a few minutes, she just went ziiii head bent ..
I swear I thought something had happened to her because I shook her but she wouldn't twitch.
I started screaming and buzzed the emergency button and cried.You can imagine the horror with the nurse racing to my bed thinking something fatal had happened, only to hold her face down and you can all guess what happened, well she moved and smiled even..But I can tell you from that day on I became emotional about anything to do with my baby.
Lesson 3
I learnt that you can survive on a few hours of sleep and that being a zombie does not kill
.I can tell you now that baby Malakai can wake up at 3 am, feed and still stay woke for an hour and yet mommy would still need to sometimes go on that morning shift grind at 5 am ..Seriously who does that !? Yep !!babies..And we love them still.
Lesson 4
I learnt to love unconditionally, and eternally.When Mali was born she was not so perfect to anyone else.
I remember my sister laughing that I had caused her to come out with little streaks of hair because of my love for eggs and liver during my pregnancy. 
She would be called an embryo that came out before time and all sorts of names lol, but all that didn't matter to me. I really couldn't believe she was mine, she was perfect in my eyes.
I instantly felt the motherly instinct to love and protect her even with my life. God, I love that child.
Lesson 5
Last but not least I've learnt that it's ok to leave baby Mali at home while having to go to work or having some me time hanging out with friends or going out on date nights with her dad, which I believe keeps me sane.
During my first months of motherhood, I would be with my baby 24-7 and wouldn't let anyone bath her or play with her for long worse still in my absence.
It was a total nooooo. All this I did until a few weeks before the end of my maternity leave. I had to live 8hours or more without her, something I am still getting used to.
I have come to understand that being a mom does not have to totally change you as a person and I'm grateful for a partner like mine who understands that after all the pressure of multitasking mommy duties I deserve some time out and let my hair down for a bit before getting back to my mommy duties that I so dearly love
.
Comments
comments