Lets Launch an album in a Clean Harare -Nash Paints, Jah Prayzah rids City of Dirt
This Friday 13 October is probably the most anticipated day in Zimbabwe Showbiz as Jah Prayzah will be launching his new album "Kutonga Kwaro."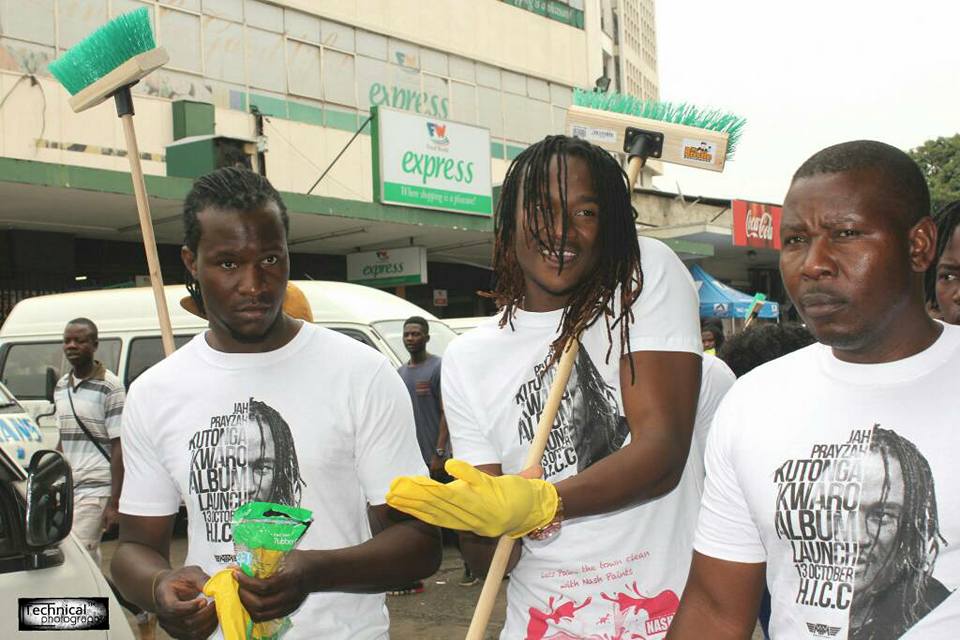 Supported by multi-award winning Nigerian artist Davido, the launch which is happening at the HICC in Harare has the city all excited.
This past week Jah Prayzah and his Third generation Team, together with his Manager Keen Mashapaidze, Nash Paints and the Environmental Management Agency went into the streets of Harare to rid it of the dirt.
They want to launch an album in a Clean City, says his manager Keen.
"We are cleaning up the city, we are painting the city clean supported by Nash Paints supported by EMA as well in preparation for the album launch on the 13th," he said in a video posted on Facebook.
"You can only launch a good album in a City that is so clean," says Mushapaidze.
Behind him, Fans are seen jostling to catch a glimpse of Jah Prayzah who is busy with a broom sweeping the streets.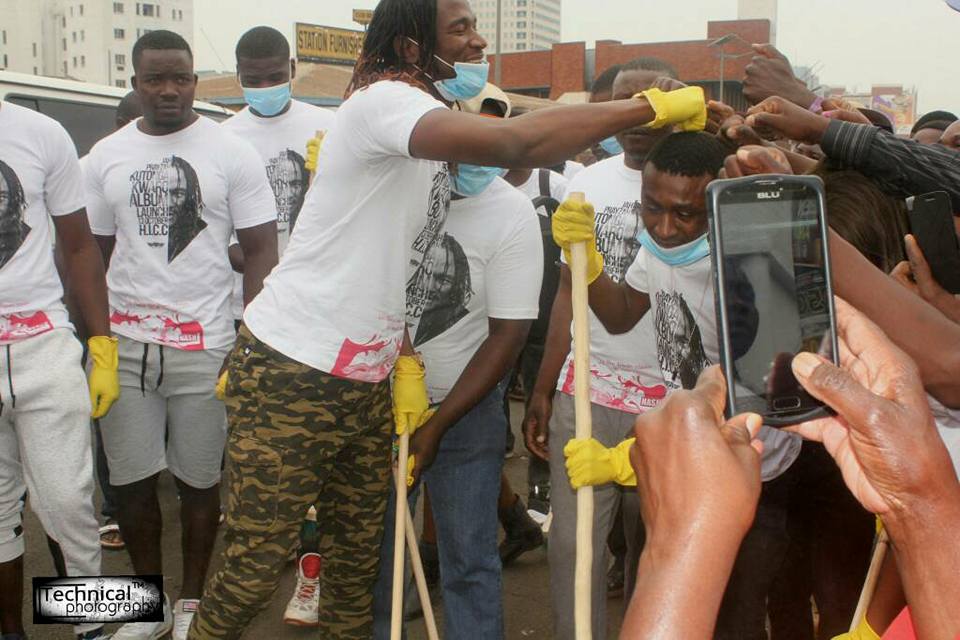 He also urged citizens to be responsible for their own litter by picking up all the dirt in the streets, saying this will accelerate Harare's retention of the Sun Shine City status.
Meanwhile, Davido is expected to touch down at the Harare International Airport on Thursday, the 'Banana Fall On You' hitmaker is bringing in a full band for the Friday Show.
Watch the video of Jah Prayzah and Nash Paints Cleaning Harare
Comments
comments