Zim Achievers Awards Australia off to a Flying start
The Inaugural Zimbabwe Achievers Awards (ZAA) Australia which took place Saturday 28 October 2017 in Adelaide left a memorable experience.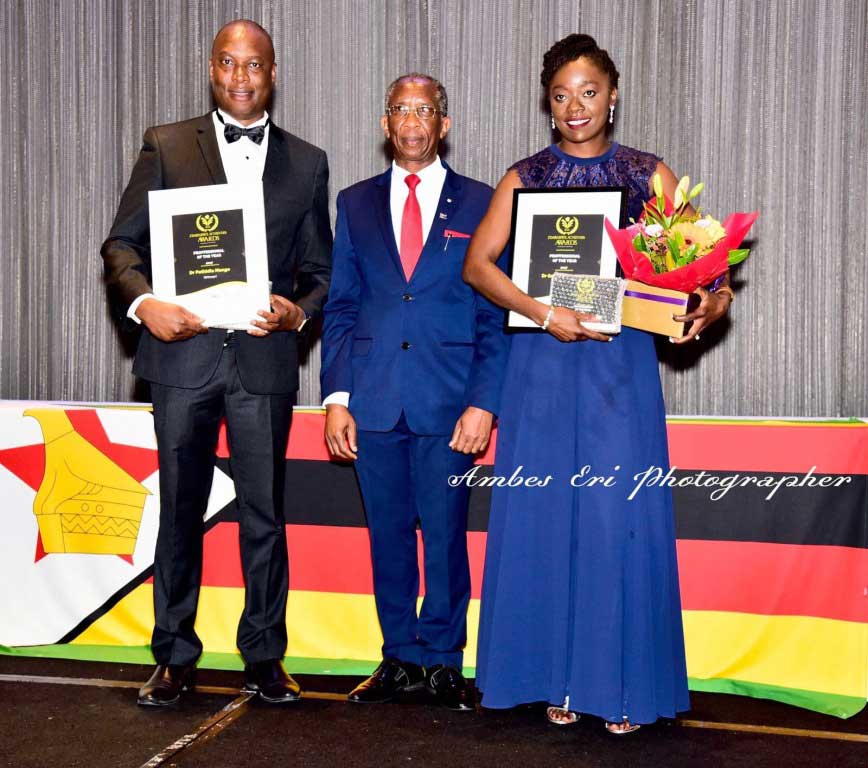 Before the proceedings began Honorable Walter Muzembi who is the new Zimbabwean Minister of Foreign Affairs gave a brief speech via an audio-visual recording.
He acknowledged HonorableZoe Bettison, Australian Minister for Communities and Social Inclusion and Senator Gichuhi, Australia's first black African Senator, Mr Conrad Mwanza, the ZAA Chairman and the sponsors 'for having the faith in the concept of celebrating our Zimbabweanness and excellence in various areas of our pursuit'.
Honorable Muzembi emphasized that under his new portfolio, the Diaspora Investment and Remittances Facilitation programme would be a major pillar of his foreign policy thrust.
One of the night's major corporate sponsors WorldRemit also revealed that it would be working on easing the cash crisis in Zimbabwe.
"As family and friends back in Zimbabwe are facing the challenge of how to get cash in the current cash crisis, WorldRemit is looking at new solutions to helping customers and will be guaranteeing cash for collection in Zimbabwe coming very soon," said a statement.
Mr Conrad Mwanza further highlighted the significance of the Zimbabwean Diaspora. "The Zimbabwean Diaspora is an important constituency that the Zimbabwean government cannot afford to ignore and they need to engage more to be able to unlock its (vast) potential.
Through ZAA we have been able to see a lot of successful Zimbabweans who are patriotic and they want to contribute, however, it is a case of finding ways to engage them," he said.
The 2017 ZAA Australia winners are
Business of the Year:
Omasters Accountants
Female Entrepreneur of the Year
Ruby Lyn
Male Entrepreneur of the Year
GuardianMashangwe
Professional of the Year
Dr Gerald Chitsunge & Dr Pethidia Mango
Community Organization of the Year
Single Mother Foundation
Academic Excellence
Cephas Chiduku
Community Champion of the Year Female
Thembelihle Moyo Ncube
Community Champion of the Year Male
Japhet Ncube
Cultural Ambassador
Felix Machiridza
Event of the Year
Cancer Girls' Night In
Musician/Artist of the Year
TkayMaidza
Personality of the Year
Obey Chingoriyo (Terry Obza)
People's Choice
Lucky Ngoshi
Sports Person of the Year
Amanda Chigeza
Music Video of the Year
Tkay Maidza
Media Personality of the Year
Joseph Muvengi (Papa Joze)
Trend Fashion & Design Award
Emily Jokwiro – (Klassic Designs By Emily) Melbourne
Young Achievers Award
Takudzwa Nyamvura
Friend of Zimbabwe Award
Senator Lucy Guchui
Life Time Outstanding Contribution Awards
AudiusM'tawarira
Chairman's Honorary Award
Ruth PasiMagodo
Comments
comments