Tahle WeDzinza and Jah Prayzah Video — 5 Talking Points
Tahle WeDzinza and Jah Prayzah released their long-awaited song and video Give me More on Monday and its the first Military Touch Movement project of 2018.
Up until this video, Tahle's voice has been echoing in our ears ever since she teased us with those high notes on MTM collaboration Chekeche.
Here are Zimbuzz's Five Talking Points from the song
1. Tahle is as brilliant as we had hoped
Collaborating with Zimbabwe's top musician is not an easy job and for a virtually unknown singer, chances are that Tahle would have been completely swallowed by Jah Prayzah's brilliance.
But that's not the case. She held her own.
Tahle confidently delivers her vocal duties on the duet with such simplicity of an experienced performer. Her verses are relaxing and as we had hoped from that Chekeche intro, She is as Brilliant as we had Hoped.
2. Tahle's Voice is Heaven.
It's not just her voice, but on how she plays with it. Tahle has the sweetest voice since honey was created. And the sweetness of her voice is even reflected in her soul, she is effortlessly lovable.
Whether she is singing up-tempo or down-tempo, she juggles her vocals in such a way that it makes her instantly recognisable.
The best selling point about her vice is that even non-fans will identify it and probably inevitably fall in love with her music. We hope she can make a whole album without it sounding like one song.
3. The timing of the release is bold and strategic
With the promising Tamy away in Europe for a considerable amount of time and Ammara Brown trying to figure out how her album was that forgettable and Cindy hinting on some huge African collaborations, Tahle has mounted a challenge.
She decided to drop a song right in the first month of the year and its a huge shout as she throws her name in the hat for a possible take over.
The next few months will be crucial as she tries to prove that she is the real deal. The single might have given us a hint of the sound she is running with. We suspect she is going for the Tiwa Savage type of sound.
4. Jah Prayzah looks set to be investing more in her brand
The body language of Jah Prayzah on the song as well the build-up to the single release show that the Military Touch Movement Boss believes in Tahle.
Another indication of this is the choice of the video director Nic Roux, the same who made Jah Prayzah's Africa break-away song Watora Mari featuring Diamond Platnumz.
Roux has done videos for some of the continent's best including Khuli Chana, Emmy Gee (Rands and Naira), Victoria Kimani and Victor Pedro.
And Jah Prayzah knows it very well that this is a great chance to make that business move and develop another star from his stable.
With such a backing from her Boss, Tahle might be the one we were waiting for.
5. We Need A Stylist for our Girl (Fashion Fix)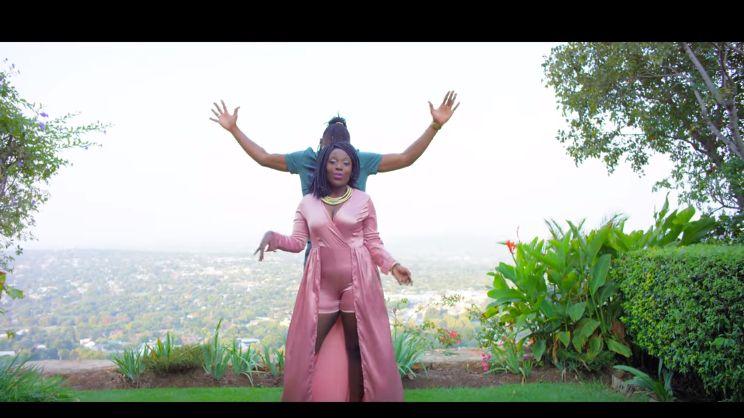 The school of style states that Stylists define red carpet celebrity looks by creating iconic moments to be remembered for generations. (Tahle's style on the video didn't represent pop star, in fact, it was uninspiring)
A look with a strong visual impact that doesn't miss the point is a look that will collect a storm of flattering comments and write history. (Tahle pink outfit dampened the song and made her unpretty)
The stylist's ultimate goal is to make their client's style memorable for a good reason.
But we only have two 'forgives' to give to you and you have already expended one, Showbiz is for the daring, whether you are covering the skin or showing it off, set some trends, be the talking point. Be the centre of attention.
Watch Tahle WeDzinza feat. Jah Prayzah – Give me more
Comments
comments