Scandal Actor 'Bra Eddie' Dies
Popular Scandal actor Sandy Mokwena, who played Bra Eddie Khumalo in the in e.tv soapie, has died. He was 68.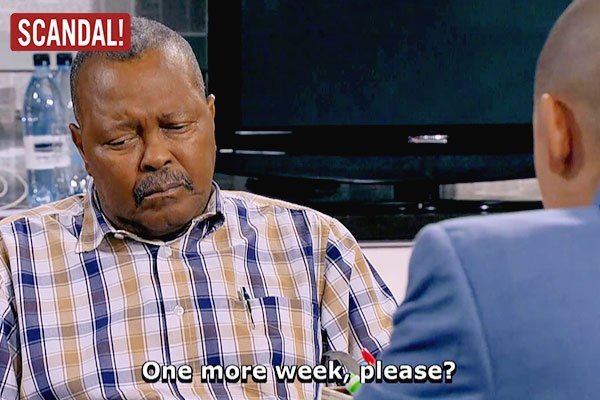 Mokwena passed on Thursday morning and the cause of his death is not yet known.
In an illustrious acting career, the actor starred in many productions including Generations, Soul City, Okavango, Khululeka, Going Up, Yizo Yizo, Justice for All and Zero Tolerance.
Scandal executive producer, Ilse van Hemert described him as one of the best actors in the industry.
She told eNCA, "Bra Eddie was a giant in the industry, but also with us. He was the anchor of the acting team. The amount of actors who learnt the discipline from him.
He is somebody who never made any fuss about anything. Whatever we wanted him to do he would do it. He was an absolute stalwart.
"It was important that when there was a new actor that was being introduced, that we have some scene with bra Eddie to find his feet with somebody who becomes like a father to him.
"He is a very quiet man, a man of few words. He was like the character he played, Eddie Khumalo. He will be sadly sadly missed."
Comments
comments