It starts when you receive the invitation in the mail — either your computer's Inbox or the one that your junk mail gets delivered to.
That complex social conundrum of being asked to a party.
Do you bring wine or beer? Is wine too pretentious? There's always craft beer, or is that elitist? And what to wear? Is it a casual gathering or a dinner party where at least a sport coat is needed? Is it acceptable to add a plus-one, since you just started dating the potential man or woman of your dreams?
While modern-day society may no longer follow the social dictates of Emily Post's rules of etiquette, there's nothing like a soiree to throw many of us into an internal tailspin.
To help navigate the often frustratingly opaque rules of attending a party, be it cocktail, dinner or a child's birthday, the following tips can help:
* Call to RSVP. The French may not have the corner on manners, but they do know that RSVP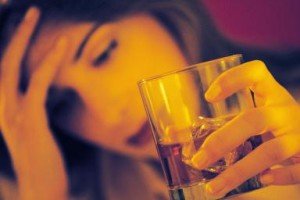 means respondezs'ilvous plait, or please reply. This is essential for the host to get an accurate headcount and not responding is considered rude and inconsiderate.
* Decode the dress code. Is it a formal affair in which tuxes and dresses are appropriate, or a more casual, anything goes party? If you're unsure, it's never inappropriate to ask the hostess. If it's an All white party sha just wear all white!
* Go dateless. Unless specifically stated, it is considered rude to bring an uninvited guest or to ask if you can bring a plus-one. If you can bring a date, remember to RSVP for them, or conversely, if you accepted for your guest and plans change, let the host know that as well.
* Hold your liquor. While you may want to imbibe all the free-flowing alcohol, avoid drinking to excess. Nothing is more disrespectful and uncomfortable than a drunk party guest, particularly at more upscale affairs.
* Take what you need to feel comfortable. For some that's a small bottle of aspirin to ward off a headache, a pair of more comfortable shoes discreetly hidden in the folds of a coat, an embroidered handkerchief rather than bulky tissue.
Share Your Comments