I'm sure by now we all have heard about Zimbabwe's attempt to set an African record for the longest kiss.
If you were not aware CLICK HERE for the full story so you can catch up.
To take up the challenge is  comrade Chinotimba who confirmed his participation as early as late January.
So in that kissing mood here are three personalities we would love to see in the competition.
Tilda Moyo
It's a Tuesday Night on Star FM around 11 pm and Tilda Moyo issues that warning for kids to be tucked in bed… then you know kuti chachaya.
With Pah Chihera's 'Runonzi Rudo' playing in the background, Tilda will hit it in vernacular.
Now imagine those explicit sexual words being spoken of in Ndebele or Shona. Can you deal?
For that reason, Tilda qualifies to enter the Longest Kiss Competition for she always asks those hard hitting questions to her listeners now it's time we see how much Sexual Wisdom he has amassed all this time while interviewing people.
Mai Chisamba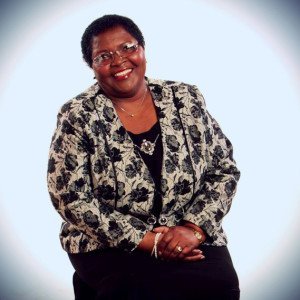 We have seen many Talk Show hosts come and go but Mai Chisamba has managed to hold her fort for many years now.
In her formative years as a Talk show host, her TV programme was called Today's Woman/Mudzimai waNhasi and later on renamed Mai Chisamba Show.
The show tackles a lot of wide-ranging issues especially in our communities including Health, Love, Religion, Social Service delivery and even debates about mini-skirts.
Mai Chisamba now has a column in The Sunday Mail called Mudzimba na Mai Chisamba where she responds to letters mainly of a marital/relationship nature.
The above reason makes her a great candidate to enter the longest kiss competition, well she has the wisdom that's why she gives it out in a national paper we definitely would like to see her demonstrate it.
Mai Gunguwo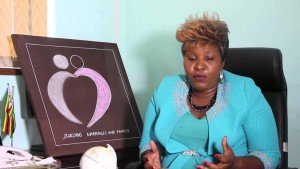 Oh dear, where do I even begin!
She is the queen of the Bedroom Gospel or simply put X-rated sermons.
Just like Tilda Moyo, her sermons are in the mother tongue, a brave woman I should say.
For your indulgence just Google her sermons on YouTube. (Listener discretion is strongly advised)
In one of her sermons, she tells the ladies not to walk around in the streets smelling of womanhood. Now picture that being said in Shona!!!!
In another, she strongly rebukes woman who behaves like logs in bed. (We are told one of a log's characteristic is: motionless wood, only moves if pushed or carried usually by a human being)
I can boldly declare that of all the candidates Mai Gunguwo is highly qualified to take part in the Longest Kiss competition.
But before she does that, someone please read out the rules for her as clearly as you can. And also mention that the competition involves KISSING ONLY. (Great emphasis on ONLY)
Share Your Comments