He is the country's hottest and most sought after producer and as it looks, he might be on the summit for a very long time to come. But the young music producer is a proud dad to little Marvel Prince Tapfuma ….but we prefer to call him 'Kid'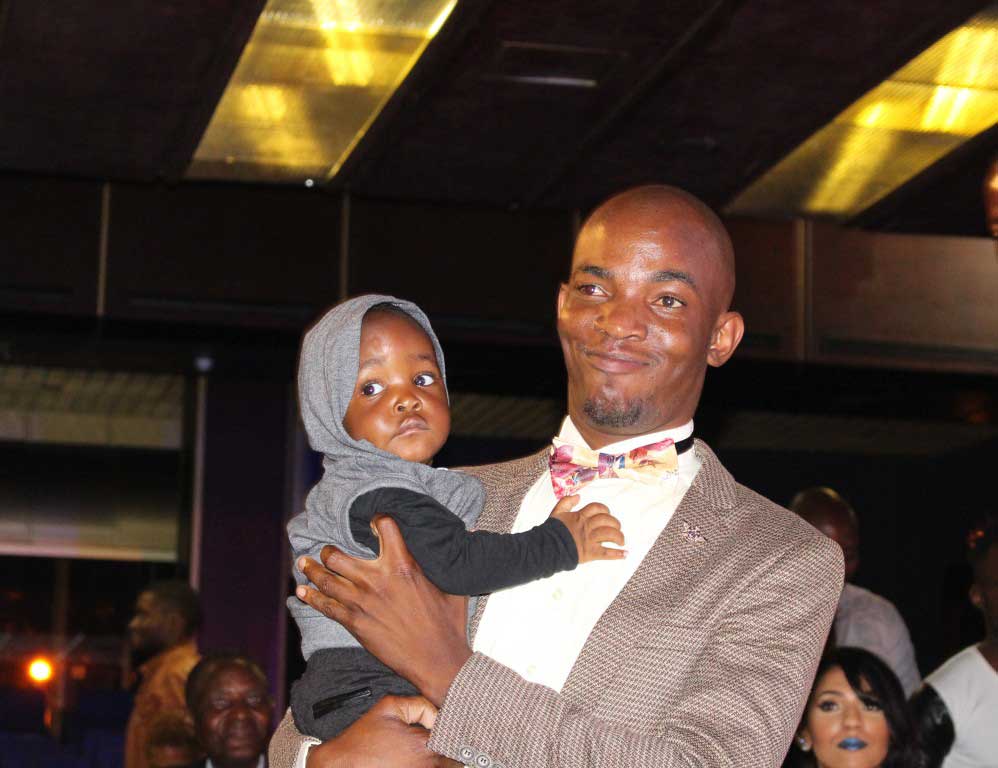 We loved every cute moment when Oskid rose from his seat holding little 'Kid' to go and receive his ZIMA Award for Producer of the Year.  Proud Dad moment! (We still have a crush on that moment)
He might be young (23) but Oskid, real name Prince Tapfuma says he is enjoying every bit of it. (Is he enjoying the stinking work of changing diapers as well ?? Hahaha!!)
With a bundle of joy in the house as well as a bundle of awards (Ya, they can be bundled up) we asked Oskid what it was like being with his 'Kid.'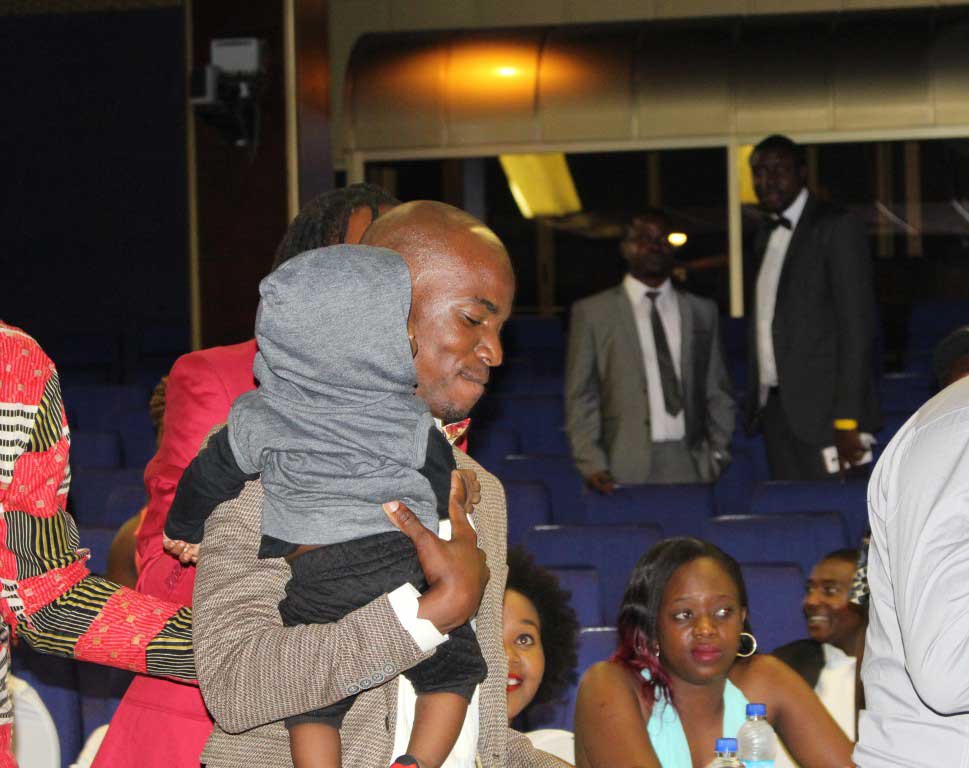 "My son will be turning one in April and family is always my priority, I love them to bits," he said.
But does he have any hopes of the little man following in his footsteps?
"I want my son to follow his heart and passion, if he doesn't like music and prefers soccer, it's fine for me because with my parents I didn't get the opportunity to do what I really wanted.
"Maybe if I had received support, I would have become famous at 5yrs," he added
But by the look of things Marvel Prince is already showing some signs of marvellous music 'talents'.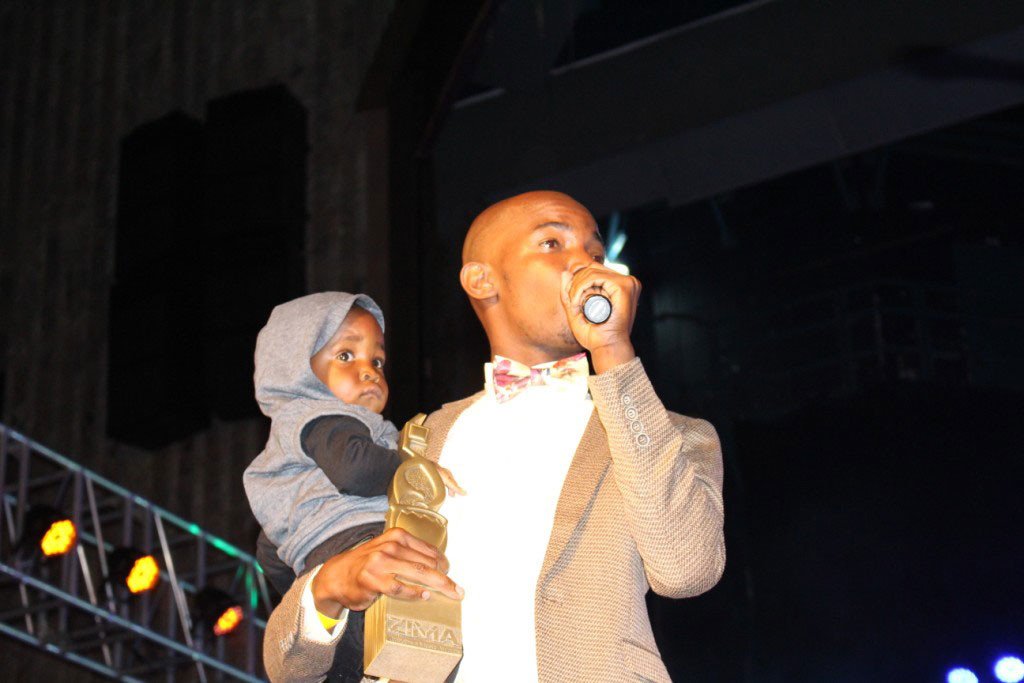 "My son is amazing he sometimes makes some sounds when I'm listening to music and when he cries I will be backing him up with some instruments, adding some bass to his crying and coming up with a melody.
"I know it's silly and the mum doesn't like it at all, but to me it will be a father-son combination, making our music," he said with a chuckle.
NOW READ: Hip Hop Dad's proud moment with daughter
Share Your Comments