After dominating the local dancehall scene, Award Winning musician Winky D has finally landed his first big collaboration with Jamaican star, Jah Cure.
Zimbuzz can exclusively reveal that the two powerhouses have started the process to record a duet.
Jah Cure seemed to have fanned our fantasies of a Winky D collaboration when he hinted this during a media conference last Wednesday.
A source privy to the ongoings told Zimbuzz that the collaboration is definitely happening.
"Winky D has achieved almost anything he could achieve locally and an international collaboration is the only thing needed for him to attract global attention," the source told Zimbuzz.
"All the plans for a collaboration are almost concluded, what's left is the payments to be made and we will be bumping to a Jah Cure – Winky D collaboration sooner or later," added the source.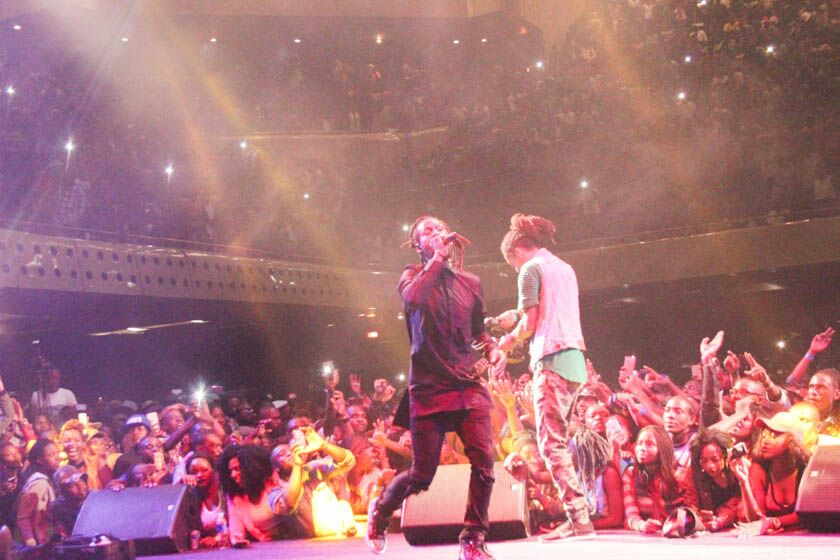 However, Winky D's manager Jonathan Banda was imprecise with his answer when contacted for comment.
"Such things (collaborations) are difficult to talk about especially when a lot of paperwork is required," he told Zimbuzz.
"The guys who have part rights to Winky D's music are stationed in South Africa."
"I can't pretty much confirm (on the collaboration), what I can confirm is that Jah Cure was in Zimbabwe," he added.
"It's not as easy but I can't deny neither can I confirm."
A Jah Cure/Winky D song will be a collaborative feast that has already wetted the appetite of dancehall fans around the country and its release is eagerly awaited.
Winky D is one rare artist who can produce a platinum selling record on his own but when two voices from different continents meet up, the blending is something genuinely special.
After the success of a collaboration between Winky D and veteran musician Oliver Mtukudzi, we are hoping to see a different take altogether.
Our anticipation is for both Jah Cure and Winky D to share equal vocal duties on the track unlike the Tuku collaboration
Share Your Comments