Rapper Nadia Nakai gave us a memorable weekend after her feature in the music video Tito Mboweni left our mouths agape all the way into Holy Sunday!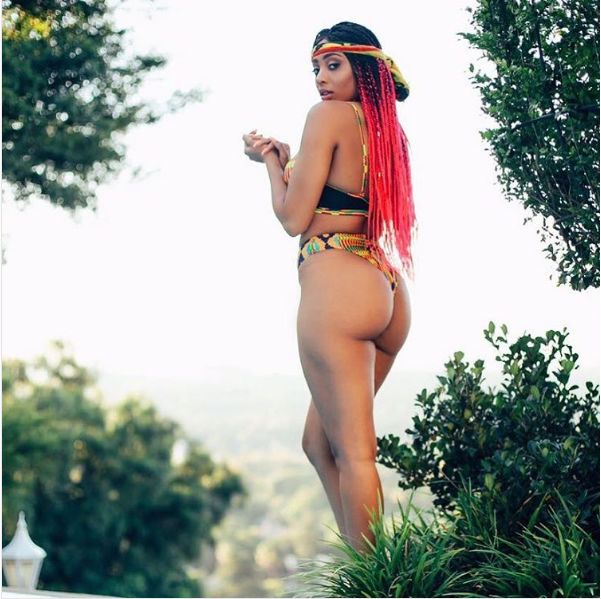 The sexy singer's bums made an appearance of just less than 5 seconds on Casper Nyovest's video Tito Mboweni but that was enough to cause a lot of discomfort.
The music video dropped on Saturday and also features Queen Twerk, a social media sensation who made headlines in South Africa last year after a leaked intimate recording of her and her boyfriend went viral.
Queen Twerk is sexy, that's a given but she didn't do justice to her name, only swinging her wide hips from left to right like a normal girl she is not.
That's why Nadia takes the crown and made Queen Twerk forgettable.
The fact that, in this video, she is not coming to us as a rapper, signed under Casper's record label Family Tree…Nadia is coming to us with her butt talents.
Nadia who first appears from a distance wearing a bikini in ethnic colours and before we could behold the goddess that was on our screen she was already in the pool butts up!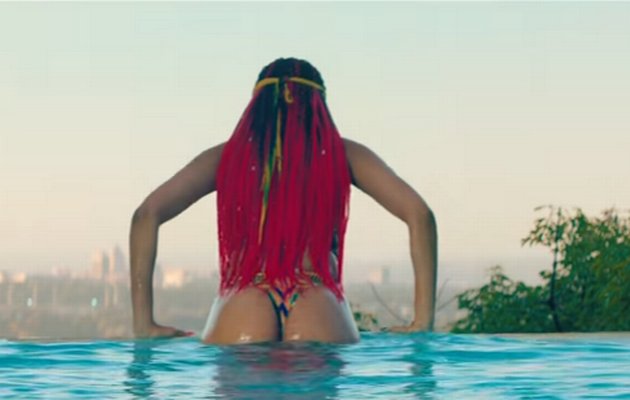 That was the most awesome five seconds of the year thus far.
Check her out from the link below, if you are not very patient just drag the cursor to 4:04 seconds
Share Your Comments