Award winning Gospel artist Tatenda Mahachi expanded his repertoire beyond the traditional sound and allowed youthful producer Mcdonald Chidavanezi to knit together the hit song.
The song Ndisiye brings together two of the country's most gifted songwriters on a masterpiece that should last the test of time.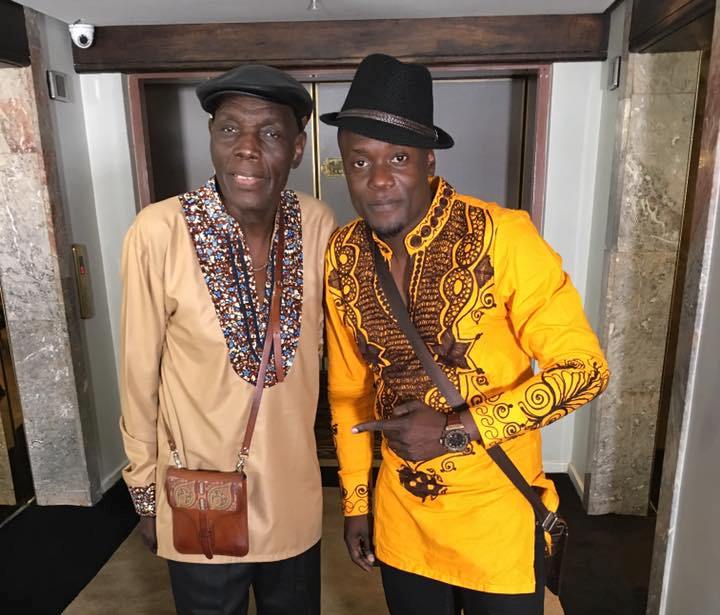 The song is a perfect collaboration as it sees both artists sharing equal vocal responsibility, allowing each other to bring the best out of their souls
The video which was shot by award winning director Vusa Blaqs had the main shots done at the Rainbow Towers lounge located on the 14th floor of the hotel.
Already making the heavy rotation on radio, the song comes with a creative video.
Ndisiye chronicles the struggles of an alcoholic man whose marriage is falling apart because of this indulgence.
The wife decides to leave the marriage realising that she was just by herself in the relationship with a man who just found new love in clear beer.
In the nick of time the man awakens and realised that the flesh of his flesh and bone of his bones had left him, and besides the bed she left a message written 'Find God, Find Me'
He decided to run after his wife to save the marriage.
In the video, Mahachi exhibited his acting skills as he plays the role of the drunkard man.
"Whenever you are accorded a chance to collaborate with a living legend like Dr Tuku, a man who is known globally, you need to summon all your creative genius, and a good listening ear to come up with a song that will touch lives," explains Mahachi.
The song has a simple message which was derived from James 4v7 which says ..Resist the Devil and he will flee from You.
Watch the Video Below
Share Your Comments