We have heard and watched on TV crazy things people have tried to sneak past airport security from loaded firearms, live fish, snakes, monkeys and a human corpse.
Our very own drama queen, gospel musician Fungisai Zvakavapano Mashavave is proud of her criminal deed after she 'successfully' smuggled a 400ml bottle of Premier Plus Mahewu.
Fungissai who was Wednesday leaving for Lagos Nigeria celebrated her mischief on Facebook by posting a picture of herself with the baobab flavoured mahewu bottle.
"Successfully smuggled a 400ml Maheu bottle into a plane. kkkkk OMG!!! I knew if I asked them for maheu parwendo they wld ask kuti chii chinonzi maheu?
?
?
? Its a Top Notch Zim kind of a drink, good for my health," she said.
Airport rules are strict when it comes to the amount of liquid one can carry on their hand luggage, usually its 100ml or 3.4 ounces.
The regulation was introduced in 2006 after the British Police uncovered a terrorist plot to detonate liquid explosives carried on board seven airliners travelling from the United Kingdom to the United States and Canada.
Popularly known as the '2006 transatlantic aircraft plot', it was foiled by the British police well in advance but led to the implementation of tight security measures at airports everywhere.
It is believed that a British man from Birmingham, Ahmed Ali, mediated the connection between the plotters and Al-Qaeda. When police opened his baggage, they found a powdered soft drink, Tang, and a large number of batteries, which raised alarm among the authorities.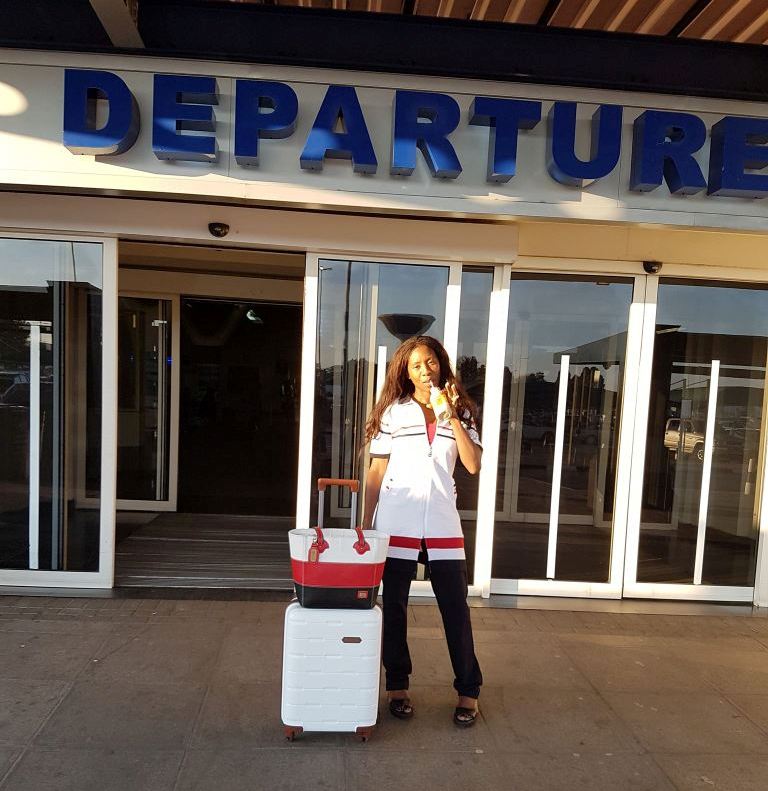 It was later discovered that the culprits were constructing bomb-devices using drink bottles, which they planned to detonate on the plane.
Fungai attracted a lot of criticism from people who follow her page with many disappointed that a public figure like her would find no shame or wrong in doing yet alone celebrating such a security risk deed.
An interesting comment came from Luckiey Maganda who is Aviation Expert Civil Aviation Authority of Zimbabwe who warned her that she was now under 'Watchlist'
"We have put you on a watchlist. Next time you travel don't complain about being abused. We will be more thorough to make sure you don't smuggle again. Mark my words," he wrote.
Share Your Comments