Anonzi Xndr Mutumha and Zaleekhah Khan's daughter has been in the spotlight ever since she was conceived and the royal baby is finally here.
Named Leilani Mutumha, Zimbuzz gets you a first look at their little bundle of joy who was welcomed into the world on 19 January around 6.05 am.
Leilani is so sweet she will melt your heart at first glance.
Said Zale of the father, "Alexander is absolutely happy, it was a new experience for him, he really learnt a lot he is over the moon."
Three hours after the baby's arrival he took to Facebook to share his joy,"This moment right now, I'm the happiest man alive…
"
"Keyaan (Leilani's brother) is excited he fusses over her every two minutes and is very hands-on," said Zale.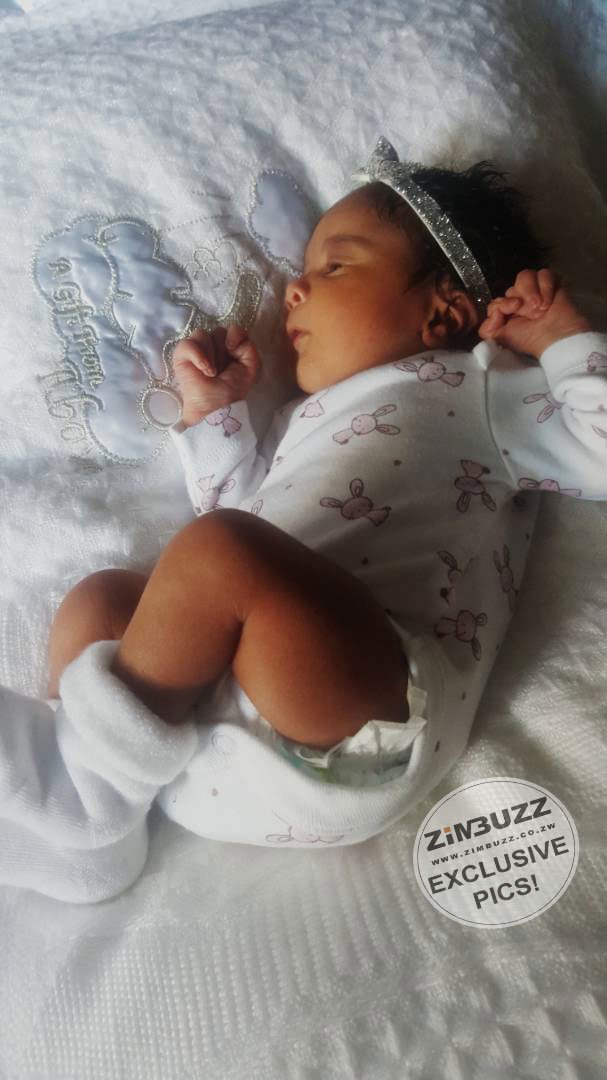 "As for me this baby is my angel, she couldn't have come at a better time I'm happy and in love with my man, our relationship is in a very good place, shes has completed us and brought our families and cultures together, so for me that's really important," she enthused.
Share Your Comments