Chibuku Neshamwari Dance Festival celebrated its 55th anniversary in Mutare at the weekend with a dash of pop culture.
The festival which has been running since 1963, this year partnered with DreamStar to rope in the modern dance styles popular among the millennials.
Manicaland Show Grounds illuminated with joy and as the young and old partied together despite differences in generational preferences.
It was a stiff completion for the 10 groups which won their provincial battles in the traditional categories, with each bringing on their 'A' game.
The choreographies on display were carefully executed; the attires were carefully selected, giving the judges an expected headache in choosing the winners.
Eventually, mother luck smiled on the fortunate ones…
Taking third place was Bolamba Performing Arts hailing from Matabeleland South taking home $3000, the group wowed the fans with their Tswana-borrowed dances which they performed wearing nude skin colours.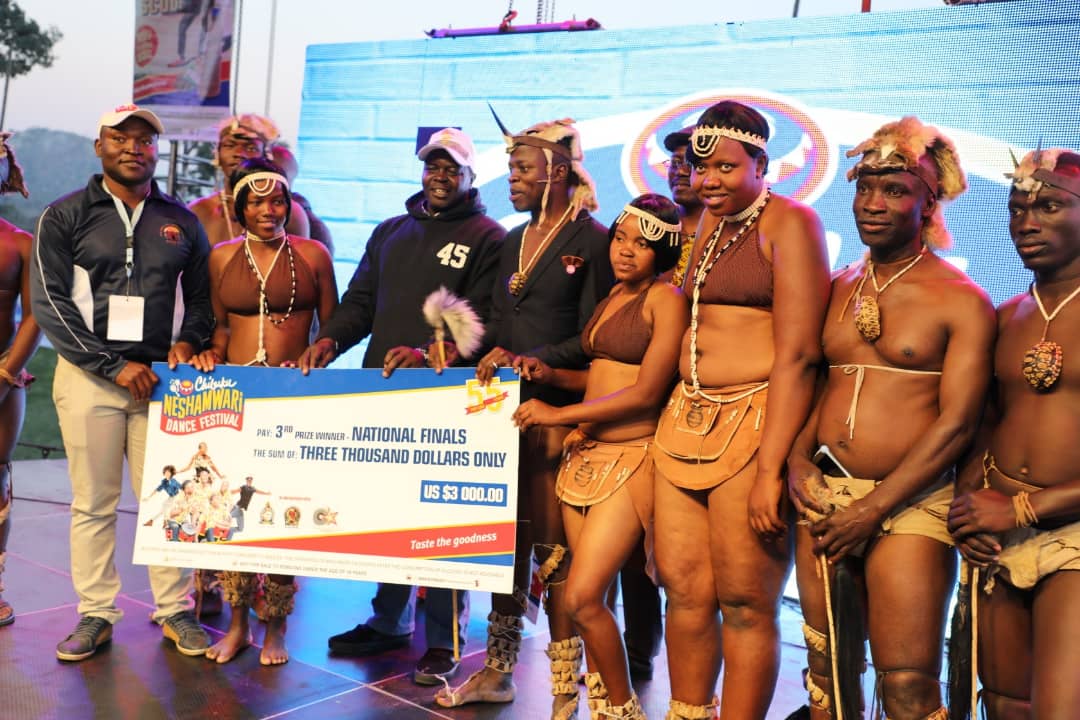 Mashonaland East based Makarekare swooped the second spot with their Jerusarema-Mbende dances and walked away with $5000.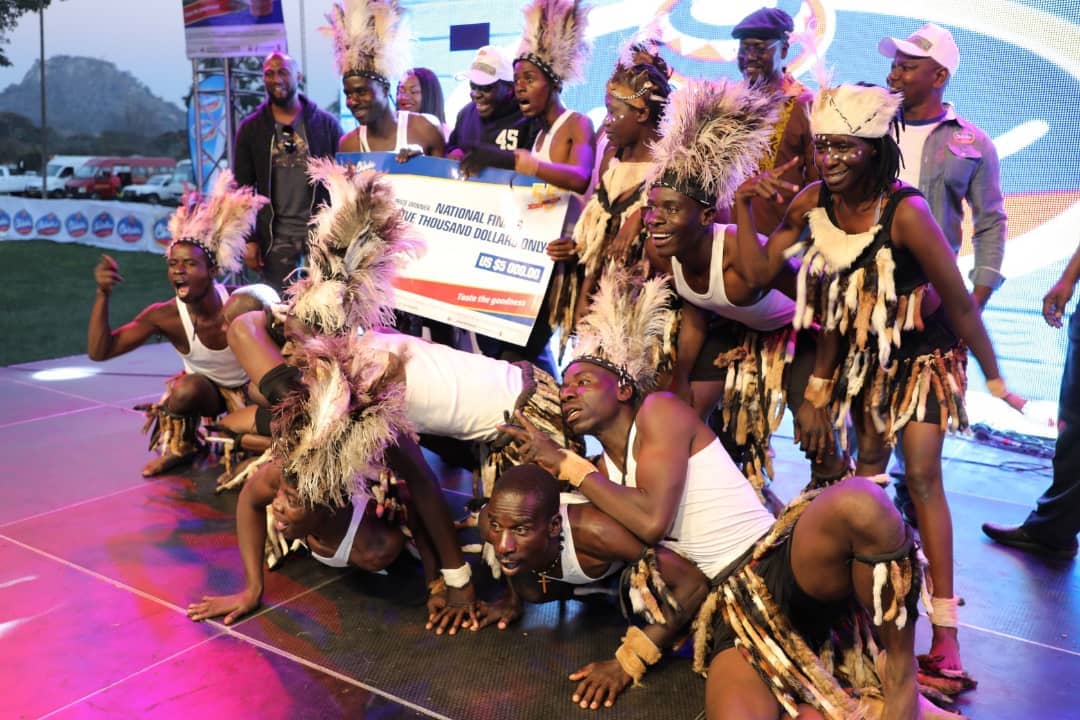 The biggest winners' cheque of $7000 went to Dinhe dancers, Guruve Marimba Arts Ensemble who were representing Mashonaland Central.
The group also won the right to represent Zimbabwe in China at various dance exhibitions.
Speaking to Zimbuzz after their win, the group's director Clemence Yolani said the hard work had finally paid off.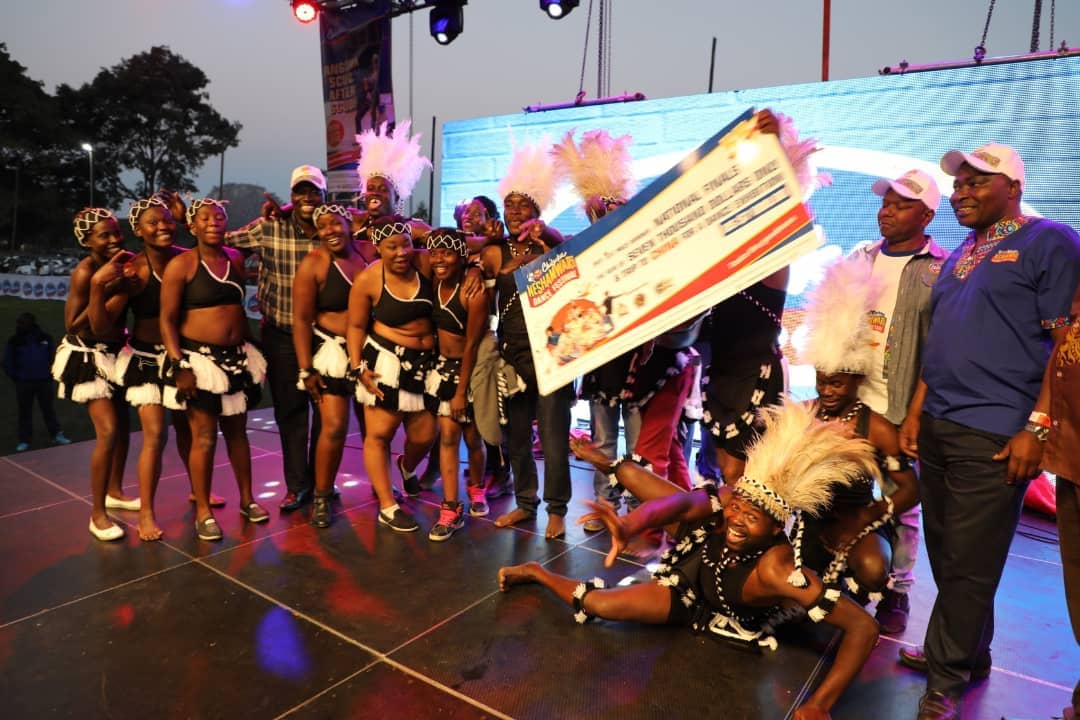 "We have been practising a lot, we have had less sleep trying to perfect our dances and I'm glad the group was rewarded for its hard work," he said.
This was the second time that Guruve Marimba Arts Ensemble won the competition after winning it in 2010.
Yolani said they were going to share part of the $7000 but will also spare some to pay for their props, attires and servicing of their vehicles.
Meanwhile, the competition in the DreamStar contemporary dances was also as much hot as the traditional ones.
Five groups took to the stage and left everything there…Four were from Harare and one was from Bulawayo.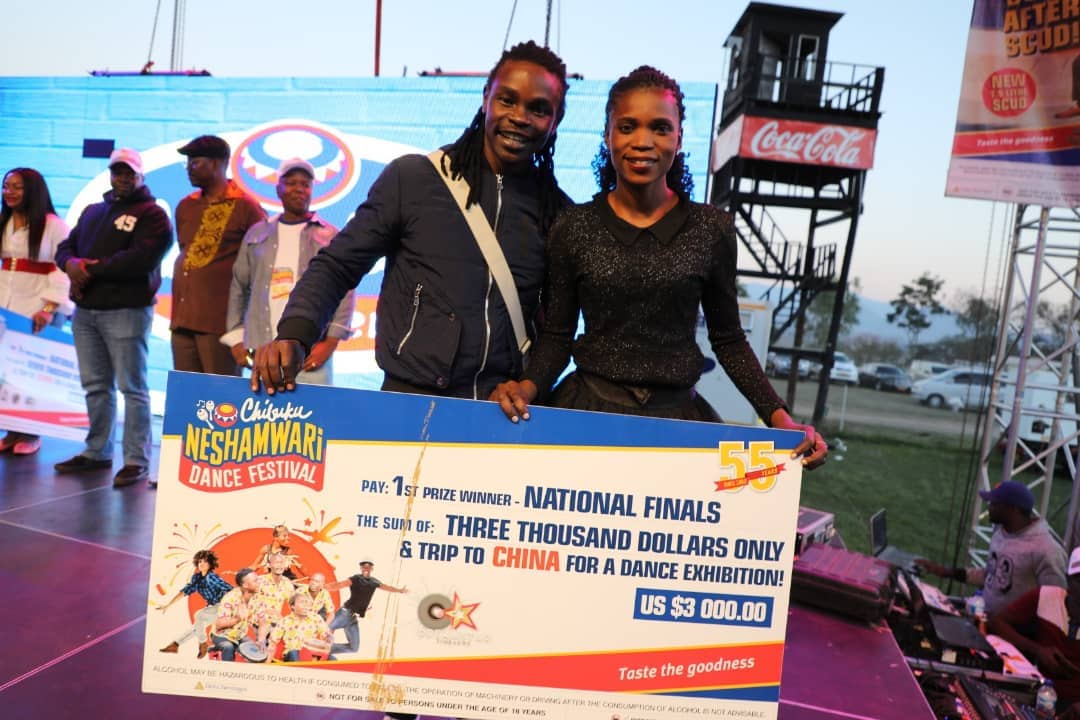 Balle dancers Peter and Vein took the winning price of $3000 which also include a trip to China, Second price went to Chosen taking home $2000. The third price of $1000 was given to Forgotten Tribe.
Share Your Comments