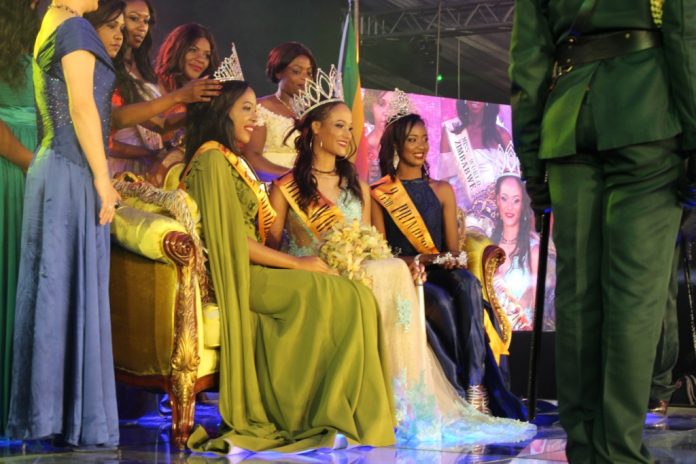 Recently crowned Miss World Zimbabwe Belinda Potts has offered to share part of her prize money with fellow contestants, saying for her charity must begin at home.
Speaking to her other 13 delegates at the Miss Zimbabwe Trust offices on Sunday, Potts offered to give $200 to each of the 11 contestants that made it to the top 14.
"I would like to thank the Miss World Zimbabwe for according me the opportunity to serve my country by crowning me the Queen," she said during the farewell address.
"As a queen I'm expected to be a leader and as I encourage other to be givers, I would like to start by leading by example.
"I'm going to give each one of my fellow contestants $200, excluding my princesses because they have won something," she said.
The Masvingo based model came out tops during a tough competition held Saturday at the Orchid Gardens in Domboshava.
She becomes the first Queen under the Second Republic.
Potts who is doing veterinary studies charmed the judges with her signature walk and when it was time for question and answer, she responded with the confidence of a queen, earning her marks that eventually saw her getting the crown.
For being Miss World Zimbabwe she will receive $20 000 with part of it going towards her Beauty with a purpose project, she also won a luxurious car a KIA RIO amongst other prices.
First Princess Patricia Muchenje walked away with $15 000 whilst it was a double delight for Canada based model Kuzivakwashe Mujakachi who won Second Princess as well as the People's Choice, she received a total of $15 000 in prize money.
Te prize giving will be done in a fortnight at the Miss World Zimbabwe Trust Offices.
Share Your Comments