It was all smiles and a little bit of car honking as the 14 contestants who took part in the Miss World Zimbabwe 2018 were presented with various prizes Wednesday afternoon.
Prizes with a value ballooning to over $100 000 were shared amongst the 14 finalists.
Outside of the three main winners, each of the 11 participants was given $1000 just for gracing the glamorous stage.
Kuzivakwashe Mujakachi got a combined $15 000 dollars for winning both the Second Princess and the Miss People's Choice.
First Princes Patricia Muchenje also received her winner's cheque of $15 000.
The Queen and Miss World Zimbabwe 2018 Belinda Potts was also gifted with her brand new car valued at $41 000, on top of that she will receive clothing items valued at over $10 000, a job placement for a year with a salary and her winner's cheque of $20 000.
But the recently crowned Miss World Zimbabwe will have to wait a little longer before she can drive away in her brand new car, the Kia Rio.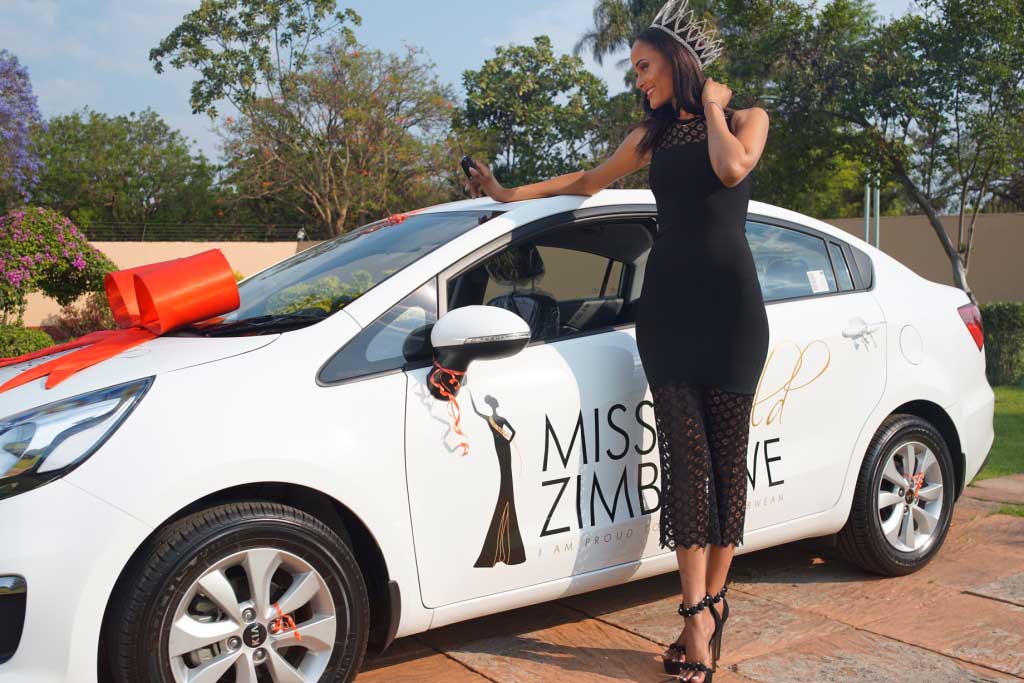 She is yet to acquire her drivers' licence.
Belinda has however acquired her learner's licence and has given herself two weeks to attain the driver's licence.
Share Your Comments