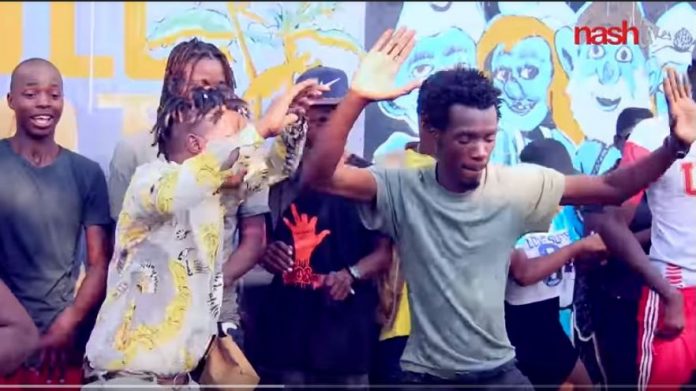 While there may be seemingly great videos to ever come out of 2018, the race for the 2018 ZBC TV COKE TOP 50 went to the wire.
Dancehall freshman Enzo Ishall narrowly piped Jah Prayzah to take the crown.
Enzo Ishall's Kanjiva received 17115 against Jah Prayzah's Dzamutsana which had 17003.
Baba Harare's Reason Why was number 3 with 15925 votes, Jah Signal was on number 4 with Sweetie (14784 votes) number 5 was ExQ's Tsvigiri with 14049.
Winky D was outside of the top 10 this time around, Dzika Ngirozi managed number 11 whilst his hip hop video Paperbag took position 13.
There were only 8 foreign songs in the 2018 ZBC TV COKE TOP 50.
2018 ZBC TV COKE TOP 50
Number
Artist
Song
Number of Votes
1
Enzo Ishall
Kanjiva
17115
2
Jah Prayzah
Dzamutsana
17003
3
Reason Why
Baba Harare
15925
4
Jah Signal
Sweetie
14784
5
ExQ
Tsvigiri
14049
6
Killer T
Ndamuda
11711
7
Whitney Songbird
I See
11655
8
Ammara Brown
Svoto
9324
9
Juntal
Mutupo
8799
10
ExQ ft Jah Prayzah
Pahukama
8225
11
Winky D
Dzika ngirozi
7980
12
Gary Tight
Ndizarurire
6853
13
Winky D
Paperbag
6839
14
Best Masinire
Yanaya
6678
15
Trevor Dongo
Rega Zviende
6279
16
Freeman
Wekwedu
5943
17
Takura
Mai Mwana
5439
18
Master KG
Skeleton move
4823
19
Buffalo Souljah ft Freeman
Hallelluyah
4445
20
Sabastian ft JP
Mweya mutsvene
4109
21
Gary Tight
Ndiwe
3654
22
Nutty O
Simba mukaka
3409
23
Goodchild
Fly in summer
2660
24
Mebo
Obert Chari
2653
25
Takura
Ngoro yemoto
2429
26
AKA
Fela in Versace
2275
27
Diamond Platinum ft Omarion
African Beauty
2086
28
Trevor Dongo
Breakaway
1806
29
Nyasha David
Moyo muti
1799
30
Diamond Boys Ft Nutty O
Dhukeke
1778
31
Roki
Let her go
1218
32
Patoraking
Heal de World
1211
33
Jah Prayzah ft Jah Cure
Angelo
1078
34
French Montana
Famous
896
35
Tahle ft Jah Prayzah
Give me more
889
36
Enzo Ishall
Matsimba
889
37
Asaph
Mambo
875
38
Tamy ft Nutty o
Lay it Down
875
39
Coco Master ft Andy Muridzo
Guveya
819
40
Maroon 5 ft Cardi B
Girls like you
679
41
Tammy
Tekere
630
42
Killer T
Summer Time
609
43
Drake
God's plan
574
44
Skawara
Ndoenda newe
553
45
Sandra Ndebele
Lizwile
469
46
Janet Jackson
Mad for now
420
47
Tytan
Let me fall
378
48
Greatman ft Sulu
Pandakazvarwa
364
49
Jah Prayzah ft Patoranking
Follow me
336
50
Enzo Ishall
Smart inotangira kutsoka
273
Share Your Comments