A South African and UK ultimate premium and lifestyle brand for portable chargers and smartphone accessories, Charged Power launched USB rechargeable batteries and Kaset powerbanks for use by consumers.
The two products comes at a time when countries like Zimbabwe and South Africa are experiencing a series of power cuts. The Kaset powerbanks, Charged Power said, are intended to imitate the traditional 1980s cassette tape design.
Charged Power said USB batteries seeks to replace a number of redundant batteries that are floating the market.
Charged Power PR executive Melisa Nemhara said the launch would benefit consumers who make use of such electronic gadgets as phones, tablets, iPads and note pads.
"Our wide range of products have been developed to help you get the most out of your devices in our digitally connected world; ensuring that you are always charged up wherever you are," Nemhara said.
"In our ever-digitising age, remaining connected is becoming especially important within the music industry. With streaming sites dominating, people are increasingly reliant on their smartphones for their musical fix.
"Compact, durable and well designed, with our style conscious customers in mind, our portable power banks are the perfect travel companion compatible with Apple, Android and many other devices. Not only will you remain connected on the move, you'll remain connected in style."
Nemhara said the company's mission was to ensure its customers are always connected to their favourite artists" whether it's through listening on their favourite platforms or on social media. With our Kaset and USB rechargeable power banks, we cater to a wide range of tastes and through collaborations allow them to represent the sounds they love daily."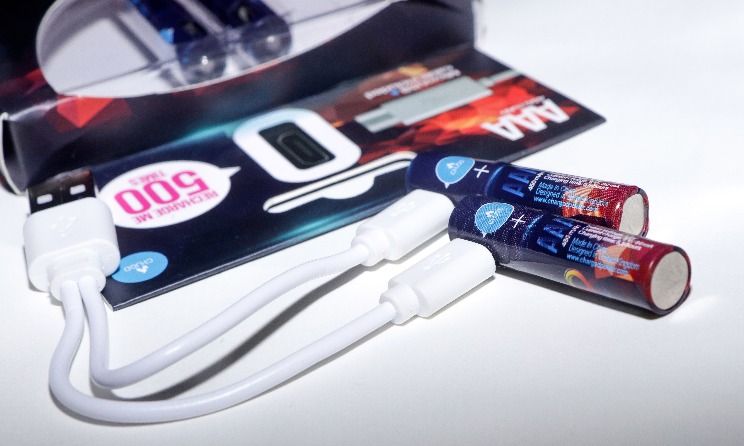 Since the launch of the Kaset power bank, some top South African artists, music venues and companies have endorsed the product.
"We have partnered with artists and organisations such as Hlengiwe Mhlaba, Judith Sephuma, Ntonkozo Mbambo, Mzansi Kwaito and House Music Awards and South African Music Performance Rights Association to make the Kaset power banks," she said.
"Charged Power's passionate about keeping people connected and music is something that connects us all. It was a natural next step.
"Merchandise is a huge part of how fans support and promote the work of their favourite artists. Our products are intended to provide smart power on the go daily. In branding with Charged Power, artists present their fans with the ability to represent their loyalty daily with a product they simply never leave without."
Nemhara added that there has been overwhelming feedback on their products in such countries as the UK, South Africa, and the US.
"The reception to our products has been phenomenal in the UK, South Africa, and the US. The quality of our charging devices is second to none so we have received praise from a technical standpoint; as well as from our consumers that are more style-conscious and want their belongings to represent them as people.
"With an attractive array of colours to choose from, our elegant power banks have got different tastes covered! Charged Power provides a more personalised experience, allowing you to choose which capacity and style is most suited to your needs. With our dedicated technical sales support team ready to assist, choosing the right product for your device will never be a daunting task."
USB rechargeable batteries and Kaset power banks can be ordered online here. Find more about Charged Power here https://chargedpower.co.za.
Share Your Comments