MultiChoice will be launching a local Zimbabwean channel, ZTN Prime, on the DStv platform on the 24th of May 2022.
The channel will be available to DStv Premium, DStv Compact Plus, DStv Compact, DStv Access and DStv Lite customers.
MultiChoice Zimbabwe General Manager, Norman Raisbeck said the new channel introduces an exciting era in Zimbabwe's television space given the resounding reception that ZTN products have already received on the market.
It will be available on DStv Channel 294.
"This is an exciting development that further extends the reach of Zimbabwean content on the DStv platform," he said.
On launching on the DStv platform, ZTN Prime will be a Zimbabwean news and entertainment channel with an international perspective, and content will include lifestyle, sport, business, entertainment, news and current affairs, children's programming, drama, and soap operas.
 As Africa's leading entertainment platform and most loved storyteller, MultiChoice continuously seeks opportunities to provide local and inspired content to Zimbabwean audiences.
ZTN General Manager Nomsa Nkala said: "We are excited to be partnering with MultiChoice in bringing a fresh and unique approach to Zimbabwean storytelling into the market.  ZTN aims to cater for a wide variety of Zimbabwean viewers and tastes".
Some of the exciting highlights to look forward to on ZTN Prime include: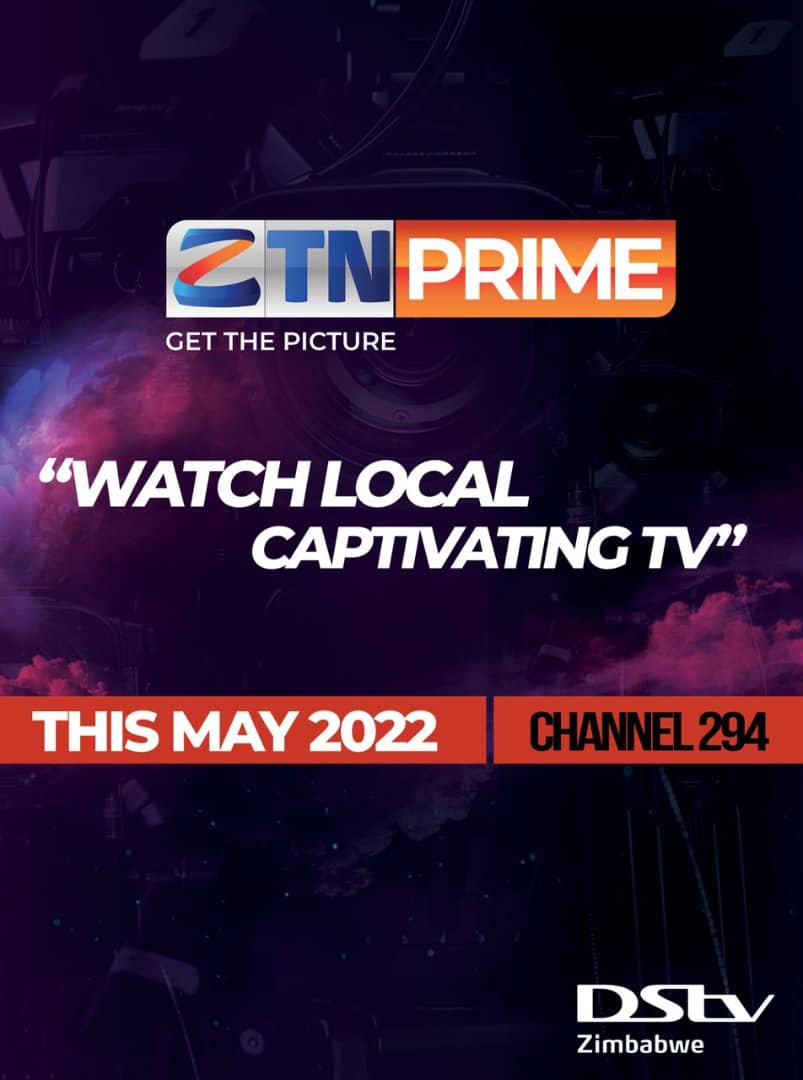 Brook Triad A judge. A Police Commissioner. A General. The lives of the most powerful families in Boko Republic are shattered by an accident. When the general's youngest child is accidentally killed by the judge's daughter in the home of police commissioner- the three men must contend with the tragedy with the nation in mind, but their competing wives have no sympathy for each other and go on a PR campaign against each other.
 Days At Ekasi Days of Ekasi is a show which explores Zimbabwe's townships, unearthing rare street lingo, dress codes and tastes that set each 'ghetto' apart. The presenter gives a brief history of the 'ghetto' which they are visiting. A tour guide – touted as a 'ghetto fabulous' leads viewers and the presenter into what makes their 'ghetto' unique.
 Soul Mate This is a series about two lovers, Phumza and Locratia, who will take viewers on a journey that will reveal how they ended up becoming soulmates. Amidst their respective narrations, viewers will come face to face with the romantic man that Phumza is and how his wandering eye leads to ups and downs in his relationship with the beautiful Locratia.
Village Court Zimbabwe's traditional conflict resolution methods are documented in an exciting and informative doc drama series. The story is told through a traditional court in which the chief and his assessors come together and help resolve conflict between the aggrieved parties.
Sports: ZTN Prime will be home to up-to-the-minute results from across Zimbabwe's sports arena – covering live boxing, top-tier rugby matches, big rivalries in school sport and live Premier Soccer League action on Saturday and Sunday afternoons.
The channel will also go wild with top sports personalities on Happy Hour as their lives intertwine with musical artistes live in studio.
The Couch is a television ride laced with unfiltered spirited commentary on topical football issues while Ultimate Sports Show collates trending stories from different sports genres.
Share Your Comments