The National Arts Merit Awards (NAMA) took place on Saturday night at the Harare International Conference Center (HICC), where the who's who of the art world, celebrities, social media stars, fashionistas, and fans of award ceremonies gathered to celebrate the best of the best in Zimbabwean arts.
The evening was filled with breathtaking performances from some of the most talented artists in the country, including ExQ, Ammara Brown, Juntal, Freeman, Leo Magozz, Holy Ten, Voltz JT, and Saintfloew, who delivered a splendid show that left everyone in awe.
While the performances stole the show, some of the personalities who graced the red carpet still have a lot to learn when it comes to Red Carpet etiquette and dressing up to such shows.
However, for others, it was an opportunity to show off their impeccable style and taste in fashion.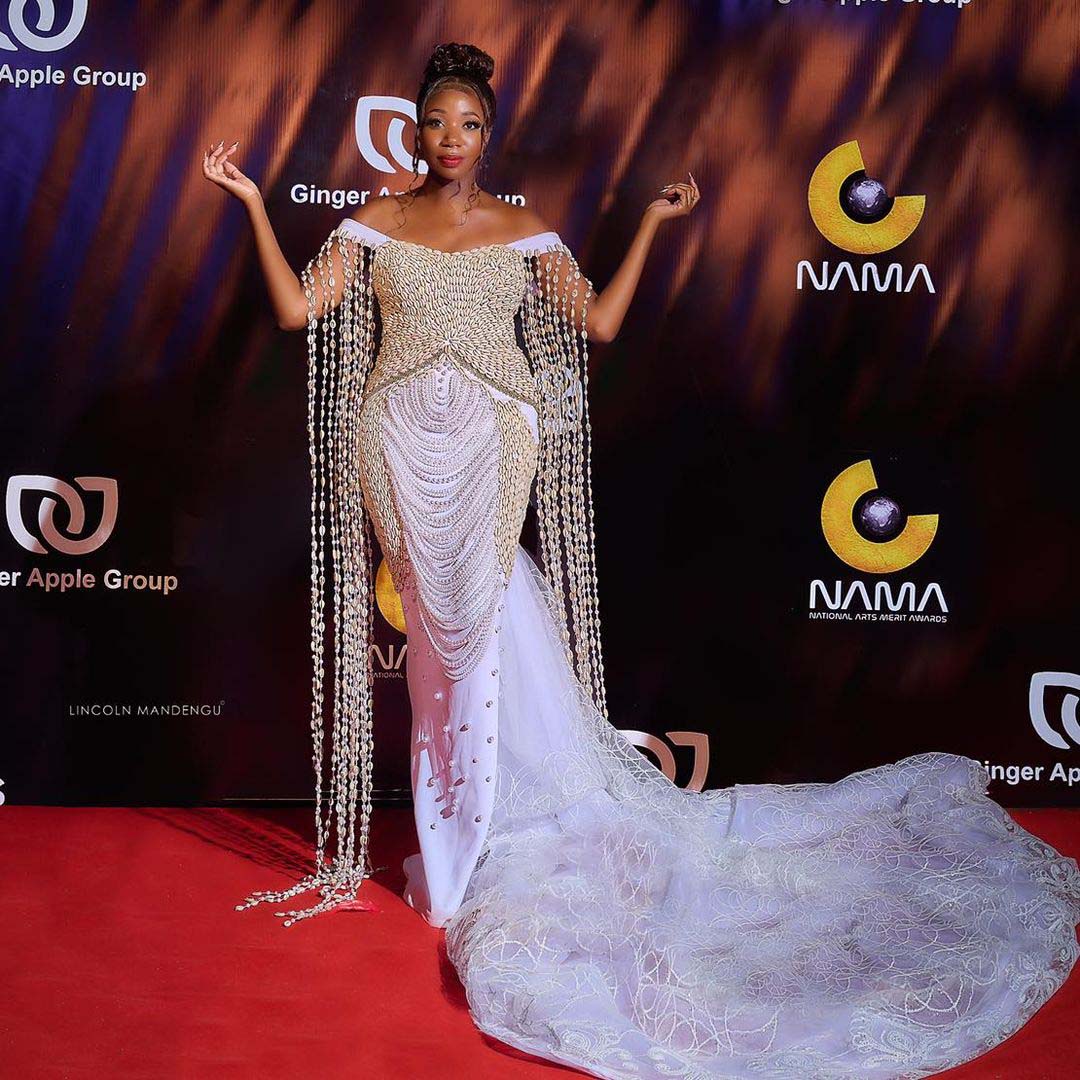 Mai Titi, KVG, Malaika Mushandu, Bakari, Faith Candy,Hope Masike, and Ivhu Tribe models were just a few of the many stars who turned heads with their show-stopping outfits.
As the awards ceremony unfolded, there was an air of excitement and anticipation in the room as each category was announced, and the winners took the stage to accept their well-deserved awards.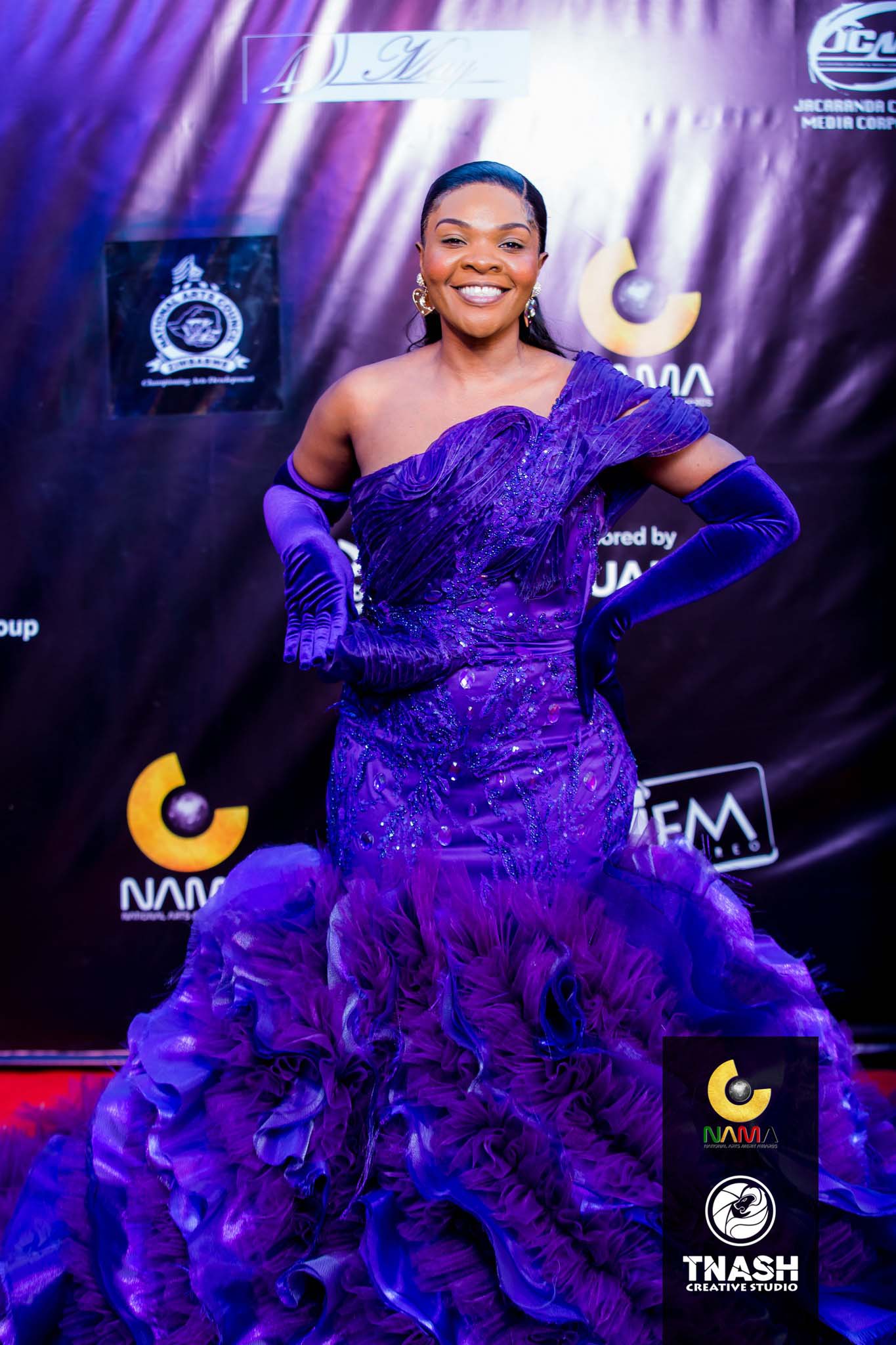 From visual arts to music, drama, film, and literary arts, each winner was recognized for their outstanding contribution to the industry and exceptional talent.
The NAMA awards ceremony was not only a celebration of art but a celebration of Zimbabwe's rich cultural heritage, and the people who make it come alive.
Here are the complete winners:
DANCE AWARDS
Outstanding Female Dancer: Ndomupeishe Chipendo in Teleunga
Outstanding Male Dancer: Terrence Kapesa in A Kid from Bulawayo
Outstanding Dance Group: Elysium Magna Dance Theatre in Birth of Christ
Outstanding Dance Choreographer: Sean Mambwere in Silently Complicated
VISUAL ARTS AWARDS
Outstanding 3-Dimensional Work: Celebrating Together by Taurai Chinofura
Outstanding Mixed Media: Mysterical Revealer by Terrence Musekiwa
Outstanding Exhibition: A Book that Cannot be Read by Allison Baker curated by Fadzai Muchemwa
SPOKEN WORD AWARDS
Outstanding Poet: Obert Dube.
Outstanding Comedian: Mukudzei Kandoro Majoni aka King Kandoro.
Outstanding Social Media Skits: Theophilus Chigumira aka Mai Kirifodhi
MEDIA AWARDS
Outstanding Journalist – Print: Nyadzombe Nyampenza – Newsday
Outstanding Journalist – Radio: Owen Madondo – Star FM
Outstanding Journalist – Television: Colette Musanyera – ZBC
Outstanding Online Media – Nash TV
THEATRE AWARDS
Outstanding Actor: Shaun Mundawarara as Collymore in The Play that goes Wrong
Outstanding Actress: Min'enhle Mguni as Renee Stokes in Heartbreak Mafia
Outstanding Theatrical Production: Bayethe Nkosi by Umkhathi Theatre
Outstanding Director: Sue Bolt in The Play that Goes Wrong
LITERARY AWARDS
Outstanding First Creative Published Work: The Madman on First Street and other stories by David Chasumba
Outstanding Children's Book: Sloba and the Chameleonaire by Costa Chayambuka.
Outstanding Fiction Book: The Quality of Mercy by Siphiwe Gloria Ndlovu
Outstanding Poetry Book: Starfish Blossoms by Samantha R. Vazhure
FILM AND TELEVISION AWARDS
Outstanding Actor: Searchmore Takavada as Husband in 3 days in March.
Outstanding Actress: Sylvia Mavezere as Wife in 3 days in March
Outstanding Music Video: Fight For Me by Mann Friday, Directed by Kalai Faye Barlow
Outstanding Screen Production (Television): Intab'enkulu Directed by Kuda Bryan Bwititi
Outstanding Screen Production (Short Length Film): 3 Days in March Directed by Kuda Bryan Bwititi
Outstanding Screen Production(Full-Length Film): Ngoda Directed by Joe Njagu and Eddie Sandifolo
MUSIC AWARDS
Outstanding New Comer: Leo Magozz, Bling 4 and Brian Jeck.
Outstanding Female Musician: Dorcas Moyo
Outstanding Male Musician: Emegy Chizanga aka Freeman.
Outstanding Song: Fire Emoji by Tavonga Leo Magombedze (Leo Magozz), Farai. Gadzani (Bling 4) and Brian Kadyamarunga (Brian Jeck)
Outstanding Album: David and Goliath by Emegy Chizanga aka Freeman
SPECIAL AWARDS
Promoter Of The Year: X-Mo Squad
Outstanding Artist In The Diaspora: Tafara Nyatsanza
Arts Service Award: Davidson S. Maruziva
Lifetime Achievement Award: Barbara Makhalisa Nkala
Arts Personality Award: Dominic Benhura
People's Choice Award: Theophilus Chigumira aka Mai Kirifodhi
Share Your Comments