5 Reasons Why We Loved Ammara in This Jan Jam Dress
Michael Shoko is the Founder & Editor of Zimbuzz.
He is also a Senior Publicist at Filters Media a Public Relations Consultancy that specializes in Celebrity Branding and Marketing
Latest posts by Michael Shoko (see all)
Since her burst into stardom, Ammara Brown has given us many goals, now she has turned the heat on fashion goals as she shows us that orange is the new red.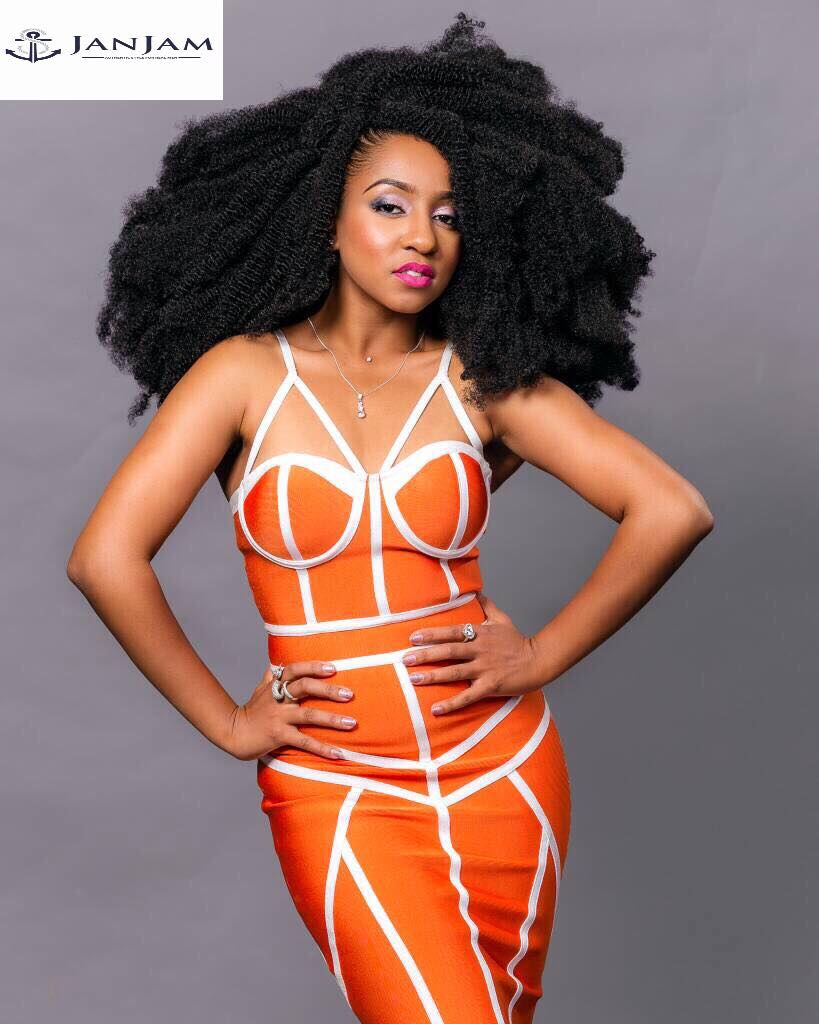 Songstress Ammara Brown modelled this orange bandage dress from Jan Jam Ladies and we are so in awe.
The dress is an attractive and outwardly engaging orange and white shading piece with thin spaghetti lashes and a profound v-neck area. 
Here is why we love it.
1.This dress will actually save a few of our dollars
The colour orange, scientist say is associated with fairness and affordability, which is why you'll find it at stores offering good value. 
Those that know the price of this dress please confirm (Cynthia, Candice hello)
2.This Dress reminds us of Alcohol
Everything that a woman does, consciously or otherwise,  triggers a man's interest in a very sexual way, and the bandage dress offers exactly that.
You see, a bandage dress, my ex told me, is much more comfortable than it looks. (Now picture a man having his beer in a very cold winter, he is not feeling as cold as he looks)
Again my ex told me that the bandage dress stretches to fit like a second skin (Now who can argue that a beer bottle looks like an extension of a man's hand) Second skin  – Third hand.
3.This Dress Reminds us of Lingerie
We had to crop out Ammara's face from the picture for you to get the point.
If you look at the picture again you will notice that the white contour lines on orange give out an illusion of lingerie.
From that picture alone I can see a plethora of lingerie options to choose from, let's name them shall we: Unwrap me Teddy, Cage Chemise, Criss-cross Merry Widow…etcetera, etcetera….
4.It's effortlessly flirty and simple
This bandage dress is straight to the point. The white symmetrical lines draw the eye to your bust, waist, bum, hips, in fact, it accentuates almost all of your body. 
5. Because its Ammara, We Just Love it
She can't do no wrong.
Comments
comments