#TuesBeauty: Mesmerise Them With Your Lip Game,No Restrictions!
I am a Fashion and Beauty fanatic and mother of one beautiful girl. I studied Makeup Artistry in South Africa.

I first strive to appeal to myself before i appeal to anyone else,because at the end of the day i am my own brand,SuQea.

Reach me on Email @suqeafashionhub@gmail.com,Facebook page SuQea Fashion Hub,Instagram @suqea Twitter @ SuQEA_FH
Latest posts by Sukoluhle SuQea Bhebhe (see all)
Beauty moguls are always on that "DO NOT" do this, "DO" that! Tip. Well, I have good news today, go all out and express yourself whichever way you want on your lips.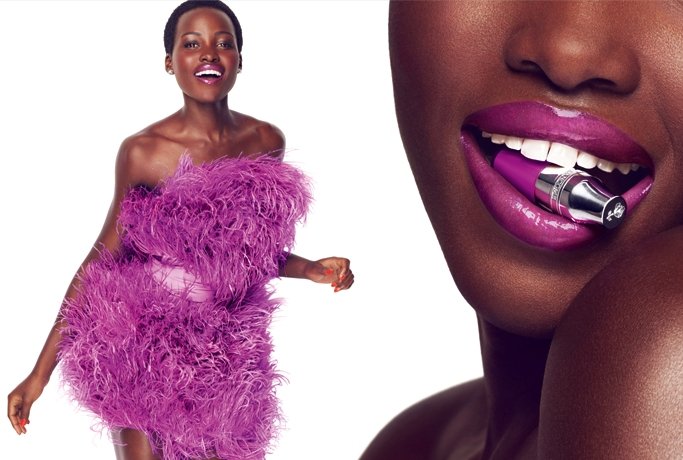 I personally rate lips as the second part of your face that highlights the whole look beside eyebrows.
This week we talk "mesmerise them with your lip game."
Lip stains come in unlimited colours and shades.
Some of my trend sensitive sisters are fearful to try out new things. To keep you in check, below are parameters to play it safer to suit your skin tone, on your trial and error lipstick session.
For light skin tones, you can try out ivory, blue, pinkish undertones or nudes.
For medium skin tones, you better place your bet on colours like peach, coral, bronze and sheer cherry.
Dark skin tones can try out bold colours as they come, diverse shades of brown, plum, red and blue undertones. above.
Despite the different skin tones mentioned above. Guess what? With lipstick, you can experiment and go all out with your lip colours.
For a subtle look, you can stick to your different shades of nudes and quieter tones. For a daring look, you are allowed to experiment with your bold colours like deep red, purple, blue, yellow etc.
We have seen the OMBRE lip getting prevalent amongst the makeup lovers, this is proof that you can play around with mixing out colours, having a darker shade on the outer lining of the lips and lighter shade on the inner.
There is a number of lip shapes e.g. The pouty lip (peaked cupid bow), thin lip, even lip, oversized bottom lip, oversized upper lip and natural full lip etc. Despite all these, we can all rock the same lip colour regardless.
Which lip shape are you? I belong to the natural lip family.
Comments
comments