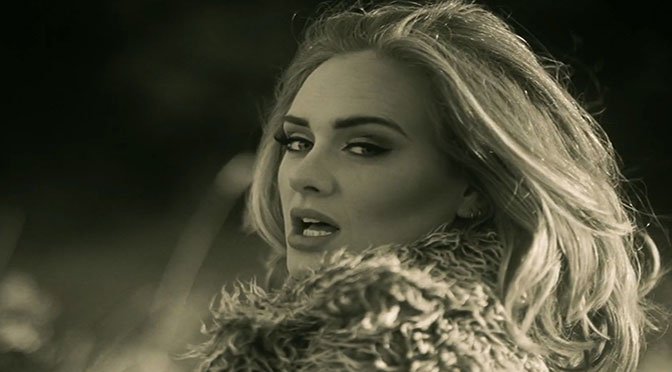 Our lives were pretty normal, the earth was still round and we were still driving on the left side of the road until one Adele decided to call us…Our mistake was picking up the call.
And with a simple hello she entered our homes and ultimately our lives. That's the power of music, that's the power of Adele's latest single titled Hello.
If you haven't listed to the song your only excuse is that you had gone to Mars and just returned to this habitable place.
Several cover versions have flooded YouTube including one by legendary Joe Thomas.
America's biggest entertainment channel E! on Monday listed Tap's acoustic version on number 3 out of the best 20 Hello cover versions with Joe Thomas' cover on 4th.
Buzzfeed listed him on number 4 and had this to say about him:
Taps version is honestly good enough to make you forget about the original. Almost.
And with a million views on YouTube our very own Tapiwa 'Taps' has written his own piece of history….that's a million views from real people.
In fact by the time we wrote this article at 01:04am (CAT) he was sitting on 1, 054, 961.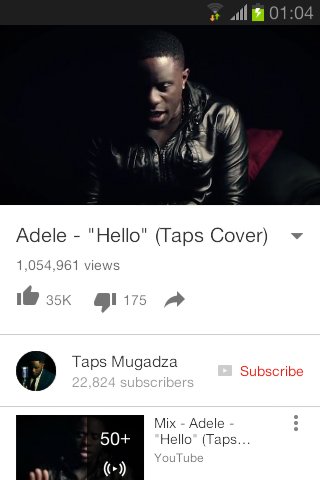 For those who need a refresher Tapiwa Mugadza was that boy on the ZBC TV show CBZ A Academy some years back with a touching story about how as a little child he was abandoned at an orphanage doorstep.
He came third in the competition which was eventually won by Jonah.
Also read Why Tap's 1 million views is a big deal.
He couldn't contain his joy and shared this on his facebook account:
We actually did it people….We really did it…..My first million views. This will be a day I remember. I could never have done this without all of you. God bless you all. Thank you for making me feel like the luckiest person in the world.
WE LOVE YOU TOO TAPS
Watch the video below
Share Your Comments