I am not a dancehall enthusiast, but I HAD to tell y'all about this video I stumbled on to in a Kombi during a Traffic Jam somewhere in Harare.
So Freeman launched a DVD Album with a bunch of videos and I got to watch the Hello Video and it Is Brilliant
You can tell there was a script as the story runs so perfectly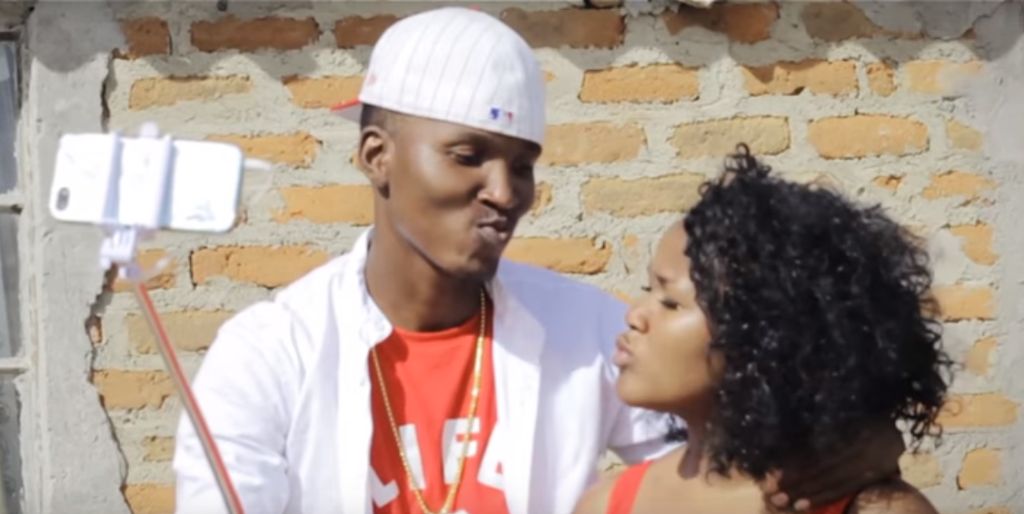 Freeman calls his girlfriend (Juwela) to tell her that he is coming home from Harare work to see her. He tells her that he misses her and that he has a new phone with a selfie cam.
The girl meanwhile is receiving the call at her rural homestead in the typical Zambia and Dhuku with a bunch of Naysayers.
The story continues as Freeman gets fired for playing on the job, and going home. The faithful girlfriend waits by the bus stop and JUMPS on her man when he arrives.
Fast Forward to the end and Freeman is teaching Bae how to take selfies.
The fashion is on point with the script, its rural chic whilst Freeman is in His HKD boss regalia looking every bit the successful Themba from Town.
The Guest appearances by Juwela and Jeepers add that Fun bit to the video, and yes the WENERA star Muriel is in it making the Hello Video a star-studded 4 minutes.
Zimdancehall really out did itself. The song is quite catchy as well you will be singing along within minutes. So Hello (Not it's not Adele) is a Dope Clean Dancehall love song.
All in all, I had a great Kombi ride whilst listening to the Song.
Watch it below
Share Your Comments