Let's face it people.. a fully clothed life is boring,  there are far more important things we could do with cotton other than wearing all of it.
Since that sanctified July 5, 1946, when French designer Louis Reard unveiled a daring two-piece swimsuit at the Piscine Molitor, a popular swimming pool in Paris, our lives as men have never been the same.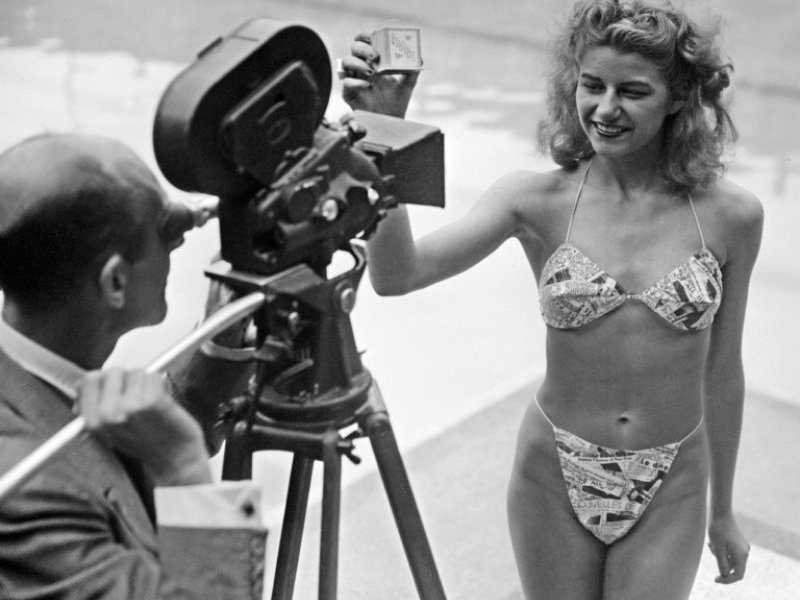 God bless your soul Mr Louis Reard.
One brave model Parisian showgirl Micheline Bernardini modelled the new fashion, which Reard dubbed "bikini."
In 1946, Western Europeans joyously greeted the first war-free summer in years, and French designers came up with fashions to match the liberated mood of the people.
Just one week before Réard debuted his swimsuit on a Paris runway, the United States dropped an experimental atomic bomb on Bikini Atoll, a chain of islands in the South Pacific.
It was the first atomic test since the end of World War II.  Newspapers were filled with reports of the test and it dominated conversations around the world.
People believed that the size and strength of this bomb would change life on earth as they knew it.  Réard wanted his new swimsuit to have the same effect and named his creation after the island everyone was talking about.
Thus the bikini became a glorious part of our lives.
It's hard for me to think of summer and not see a bikini in my imagination.
We know Zimbabwe is a landlocked country but we do have some Lakes around the country and since we are in PARTY season we have compiled a list of Zimbabwean Women We Would Love to See in a BIKINI
Fashion Blogger – Lee Madyara AKA Hollywood Lee
We know that you have cute little shorts, sexy bikinis which look nice on you and they don't cover too much of your behind, so please put them on and go ahead and take pictures and post one just for the sake of peace.
Lee… grant us this wish and we shall not demand anything from Santa for the next 5 Christmases.
Singer Cindy Munyavi
Thank heavens for that Malawi trip which songstress Cindy Munyavi took some time in September, up until that journey we had only seen a bit of cleavage from the Parere Moyo singer.
Cindy, we are reliably informed that you have been working out and have taken some belly dancing class… basically, you been living that Squat Life and when you look in the mirror, it's evident you got it..please take more trips to Malawi this summer.
ZiFM Presenter MisRed
Dear Misred, before you label my desire unholy, you need to realise that there exists a real need to see you without a lot of clothes on. (Approximately 82.6 % of those asked)
After that Chic Street Photoshoot, the country is in agreement that there is a need to see you in something other than a full body garment. Please someone at Chic Street give us a Bikini photoshoot of the gorgeous MisRed.
Zaleekhah Khan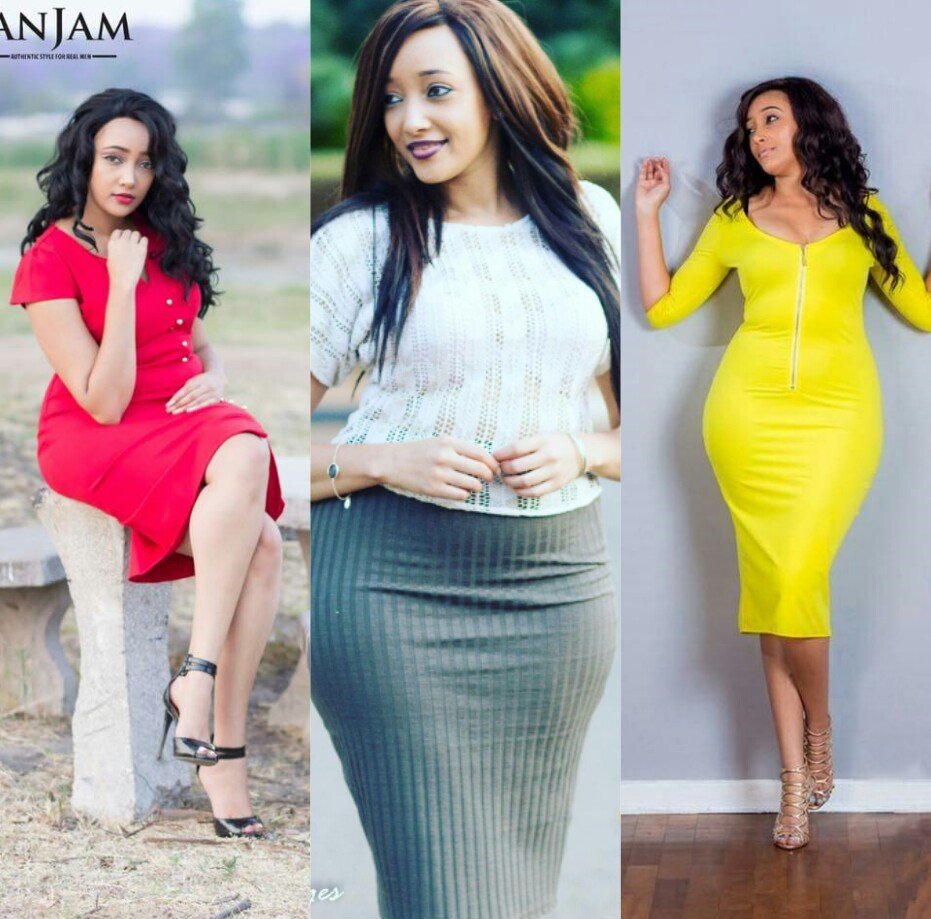 It seems our cute girl Zale has been getting sexier and hottier since her break up from Hip Hop Producer Xndr…If a hot bod was her revenge then it sure worked out because our Hip Hop Power Couple is coupled again.
Errrrrr… Zale, although you wear some little shorts in your private space and string strap shirts that show cleavage every time you bend over, dear it's not enough, please let us see that hot bod in something with less cloth and stitches.
Korrine Sky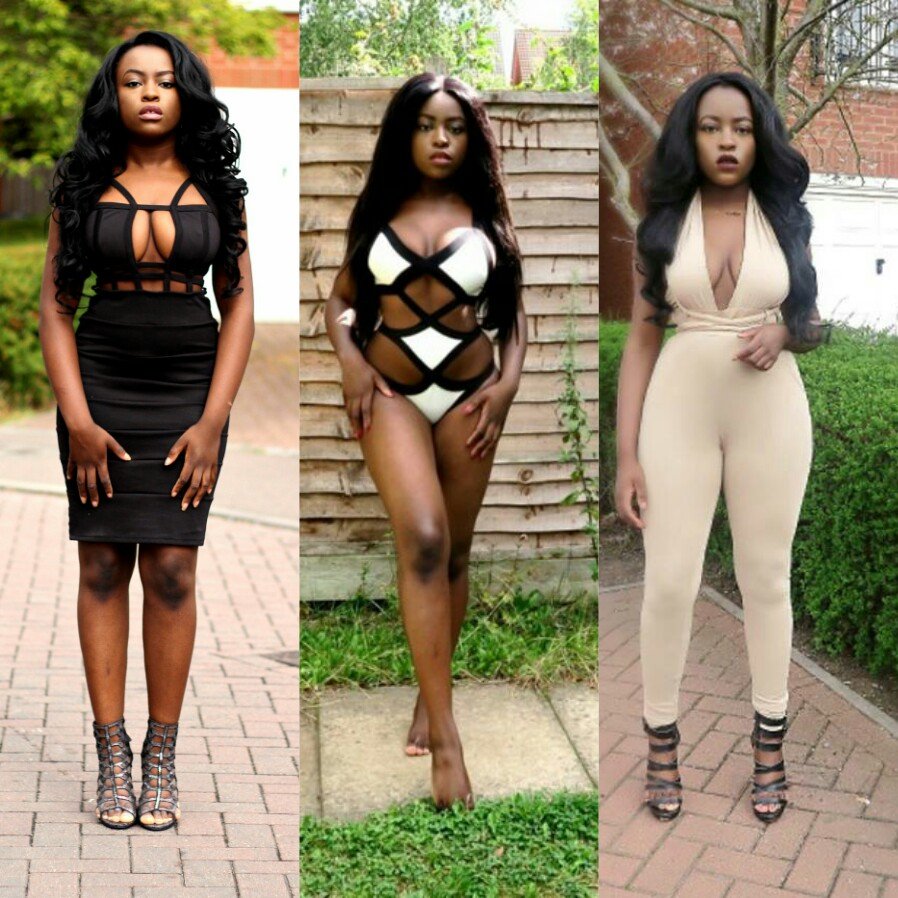 In August of 2015 social media went into a frenzy as this Zimbabwean beauty based in the UK was rumoured to be dating dancehall singer Tocky Vibes.
The two were said to have first met when Korrine asked Tocky for an interview, and afterwards "they discovered they had loads of stuff in common"
After the rumour, pictures of the two "Lover Birds" emerged. However, they both dismissed the allegations as false.
Korrine has since become a household name in Zimbabwe as both one the hottest females as well as un upcoming young business woman.
She is never one to shy from showing off the body that we all desire.
DISCLAIMER: Whether the actual adoration for the above mentioned Zimbabwe Celebrities will lead to certain acts or behaviour is not the responsibility of the author.
Share Your Comments