Visiting Jamaican Lovers Rock singer Jah Cure gave us a hint yesterday that he was keen on doing a local collaboration as to uplift the genre of reggae and dancehall.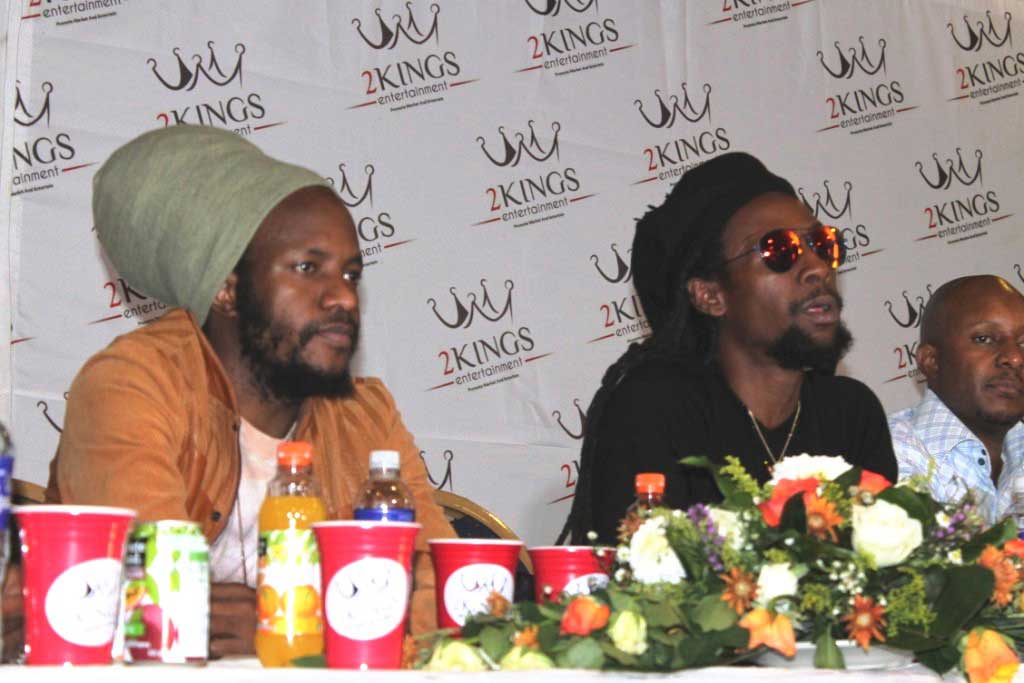 He gave this hint at a press conference held yesterday morning at the Rainbow Towers after a question had been posed by a journalist regards to doing local collaborations.
"Everything is possible right now but I'm here. And I'm not only here to sing for you but to make connections with every single one of you spiritually and physically," he said to much laughter from the press.
"Incarceration taught me that if your works uplift people no matter how down you are, as a leader, you have to find solutions and that does not take away your mission."
"So my brother here (holding Winky D by the shoulder) definitely I'm not gonna promising you anything but will see where the dance leads us and also my other brother (pointing to Trevor D who was seated far right) I know there are other talents out there too so this is my first step on a journey of a thousand miles and I know I will be coming back again," he said.
The Jamaican spoke at lengths about his incarceration and the lessons he had learnt during that dark period.
Meanwhile, two other supporting acts Trevor Dongo and Winky D have promised fans a new experience from their Friday acts.
Trevor Dongo said although he was an RnB singer, his music blends well with the genre of dancehall.
"Like you said I'm an RnB artist, the good thing about my music is that it has so much soul so it actually relates to conscious music and since I am a fan of conscious music it goes along very well," he said.
Speaking on the same, Dancehall king Winky D says this time around he was going to perform tracks from his new album.
"This time around as you all know that we have just released a new album its actually my first time to perform tracks from that album on a show of such magnitude," said the Gafa.
"So it's really going to be a different set up judging with the previous shows that I have done."
Share Your Comments