Guinea-Bissau's football team received a hero's send-off as thousands of its residents lined the streets of the capital to bid farewell to their team which is making its first appearance at the African Nations Cup (AFCON).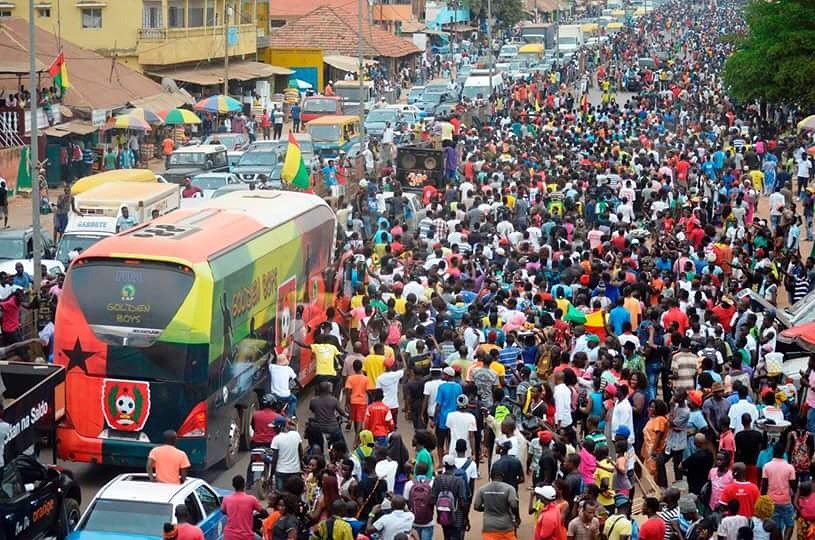 Once again football proved to be a unifier as the tiny West African nation forgot about its never ending military coup d'etats and the poverty that ravages the country.
Images on the internet show jubilant fans in the streets as news emerged that the team had settled a strike over unpaid wages, clearing the way for their debut appearance at the African Nations Cup finals.
The team's fairytale journey was being threatened by a boycott when players went on strike over unpaid bonuses for qualifying to the Gabon finals.
Reports from Portuguese news agency Lusa said the players have since all been paid sums between 10 000 and 23 000 euros in outstanding fees.
"In the early hours of Sunday, the players received everything they had to receive," a government spokesman told the news agency.
Other media reports said the standoff was only resolved after a delegation of three players went to see the country's president, Jose Mario Vaz.
They open their ticket in the Nations Cup in an opening game against the hosts Gabon in Libreville on Saturday, their other opponents are Burkina Faso and Cameroon.
Share Your Comments