Alfred Kainga staged his maiden homecoming show to a sold-out crowd at the Reps Theatre Friday night and boy did he prove why he made Kevin Heart laugh!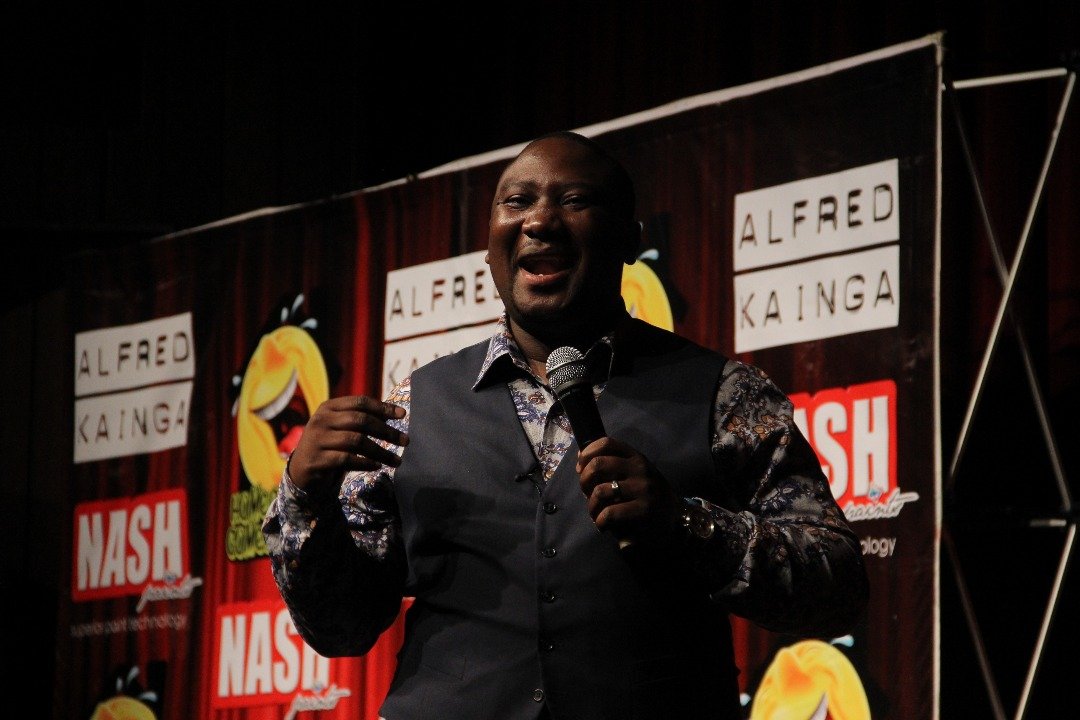 From the very first joke, the Alley Cat captured the entire audience and had them eating out of his hands throughout his hour-long set
Kainga touched on many subjects including American politics and how he reacted to the news that the President-Elect then Mr Trump would deport immigrants.
He also talked about his life in the US and explained that he took too long to come back home because he didn't have the right papers.
Not to be spared out of the conversation was our dilapidated state of roads and the corrupt police as Kainga took a roast at these two ills.
One of his jokes that blew the roof off of Reps Theatre was when he said that one of his first jobs in America was selling Vacuum Cleaners 'Literally I was selling mitsvairo' he said to a thunderous applause.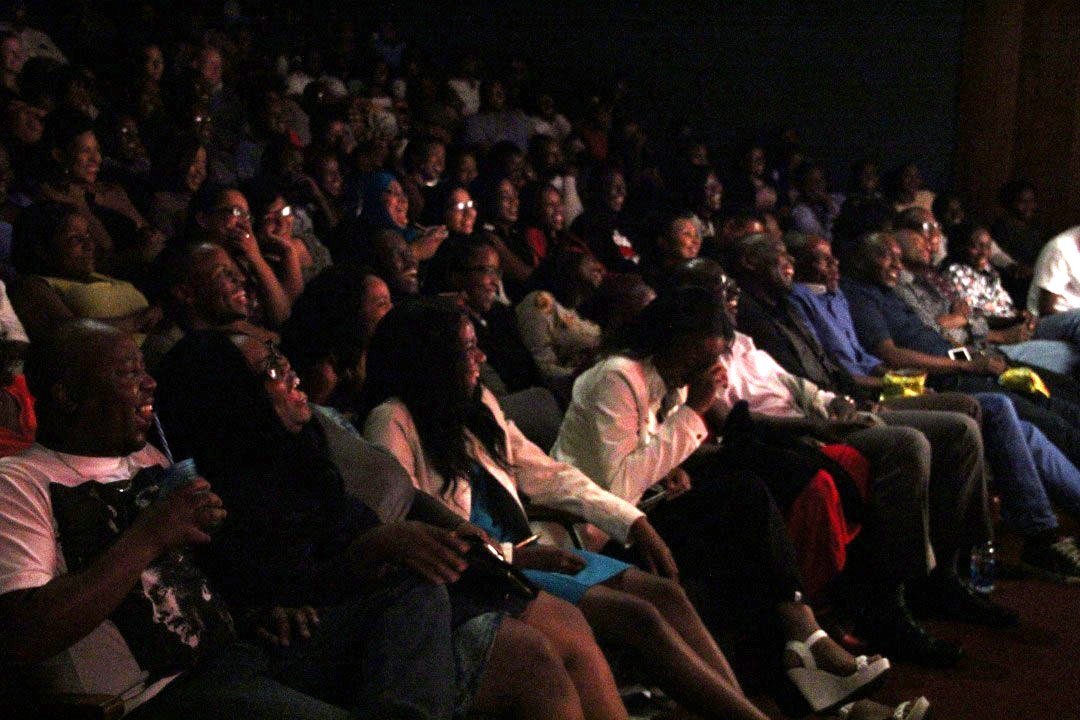 Kainga took a dig at Olinda telling the crowd that he had been warned that there were people who liked preying on celebrities.
However, it was disappointment for the many comedy lovers who were turned away after the show sold out. Had the organisers Xtratime Entertainment and Nash Paints anticipated this oversubscription probably they would have chosen a bigger venue.
And then that boy Tinaye Wayne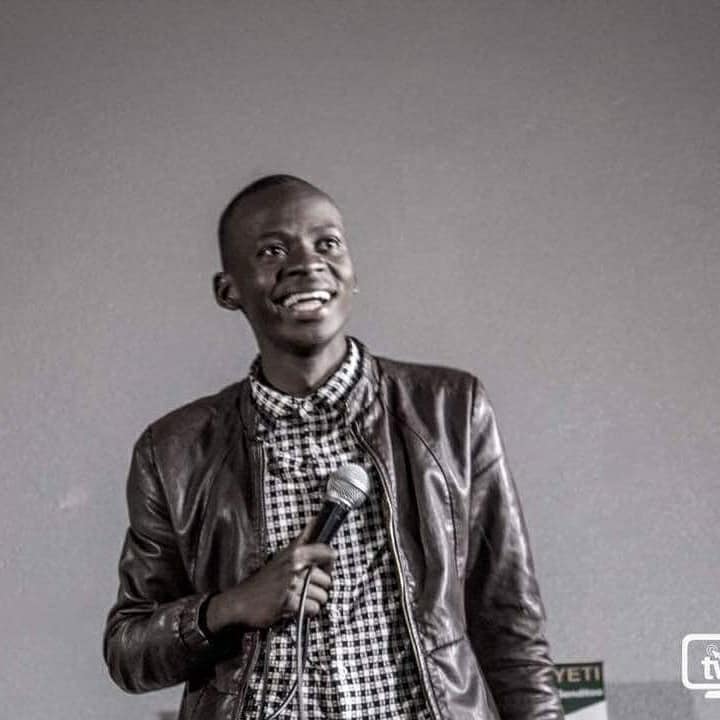 22-year-old Tinaye performed a joke about Robert Mugabe that sent a painful awkwardness throughout the Reps Theatre.
He told the audience that he hated Robert Mugabe because Robert Mugabe was ugly and had killed so many people.
At this moment even the ones who were drowning a few beers retained their soberness, Dr Chamu Chiwanza who is a great admirer of the President was seated in the front seat a few metres from the young comedian just stared with utter shock and disbelief
At this point, every of Tinaye's friend and acquaintance might have contemplated distancing themselves from the UZ student.
We actually visualised the boys in black suits and dark sunglasses drag the pint-sized Tinaye from the stage into an Isuzu Vehicle for some 'questioning'
Of course, he is a University of Zimbabwe student so we expected it since peeps from there are known for their notoriety.
He then dropped the bombshell.
"Robert Mugabe akauraya vanhu vakawanda especially paanosanga na Julius Nyerere."
And with that, the boy earned legendary status as Reps Theatre ripped apart with great laughter.
Q Dube was a great host as he took us down memory lane to the time when there were no mobile phones but we had to depend on landlines to call our loved ones.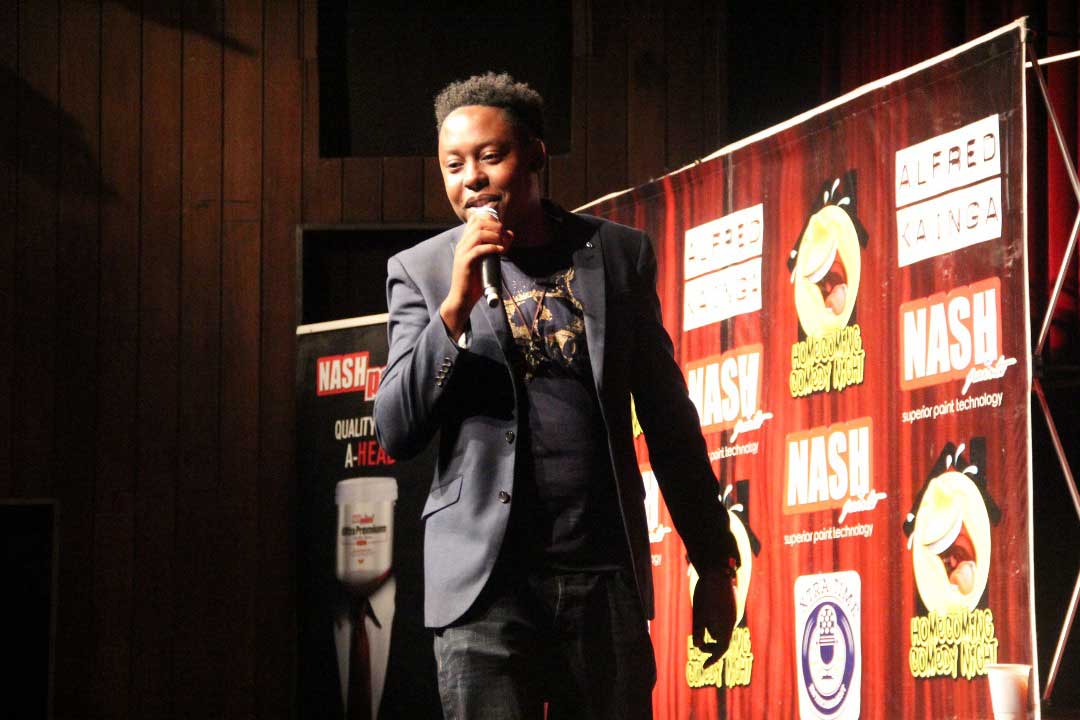 He also chronicled his first initiation into the world of porn watching. Q's jokes were some real-life stories that were laced with great humour and showed the intelligence of the Power FM breakfast show host.
Another opening act South African based Long John also dropped some jokes about his hometown of Chimanimani.
He also dwelled into the world of porn and said that slow internet in Chimanimani was depriving his people of the visual pleasures
Alfred kainga's homecoming show brought to us by Xtratime entertainment and Nash Paints was as flawless as it was magical, One to remember for a long time.
Share Your Comments