Mary Chiwenga always brings her A-Game to state functions, this time around she pulled off a sexy grown-up gothic look that dominated fashion conversations on Friday.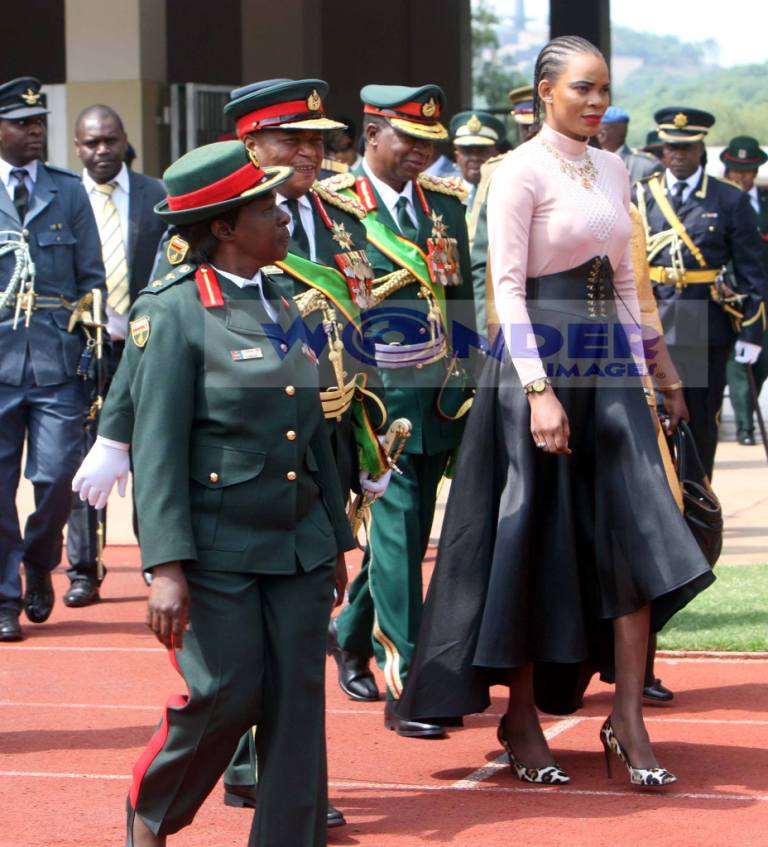 Her latest look which she rocked to President Emmerson Mnangagwa's inauguration last Friday, November 24, shows just how intelligently stylish this former supermodel is.
Mary turned a goth look from just a throwback to a more modern and wearable trend. Let's take a look at her combination.
Skirt – The General's bae dazzled in a Pranksta High waisted cut with a corset-like Gothic Rivet Studded skirt.
Shoes – To add a flirty-sexy look to the outfit The Miss Zimbabwe Trust Chairperson went for the timeless leopard print shoe. The print is always a season's hottest trend and who better remind you than the fashionista herself.
Blouse – To complete her look and tone down the goth look into a corporate wearable, she tucked in this Long Sleeve Turtle Neck Top accessorised by a gorgeous neckpiece with bracelets on both sides of her hand.
Hairstyle – Perphaps the stunning of all her style choices was this cool upscale Cornrows hairstyle. Cornrows designs have taken off to another level in this world today.
Mary takes this centuries-old hairstyle and gives it her own extraordinary style, flavour, and a portion of the coolest outlines imaginable.
Share Your Comments