Singer Varaidzo is now a degree hotter after she recently graduated with a Bachelor of Laws degree from Rhodes Univerity.
Celebrities can be a lot of things — attractive, talented, rich add a dose of some intelligence and we have a maverick.
This is Varaidzo Nyakunika's second degree.
She is also a holder of Bachelor of Arts from the same Institution.
The singer even changed her Instagram handle to @lawyer_varaidzonyakunika and we aren't sure if this means an end to her microphone battle to court battles.
For her graduation, she wore a white dress with gold shoes which matched the golden strip on her gown complemented by a waist-Long weave.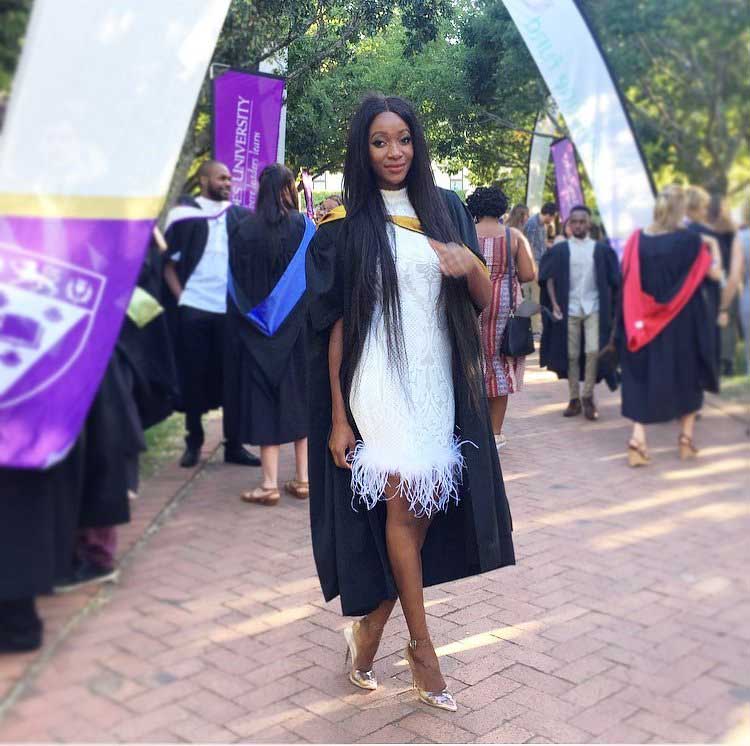 Some of her popular songs included the rendition of Ruva Rangu, Lonely released in September last year and recorded at Military Touch Movement and Chii Chaunoda which was produced by Russo.
Watch her fabulous video Baby Yo below
Share Your Comments