We're a little bit obsessed with the lively Donna N Ncube. We will do all we can to be her best friend because she has all the things going on, she is gorgeous and has a glamorous job.
So today we are crushing on this Skyz Metro FM presenter from KwaBulawayo.
For someone who doesn't know you, who is Donna Ncube?
Donna Ncube mostly known as Donna N is a free-spirited creative who loves telling stories through art. The hats that I wear are namely a journalist, actress, musician, TV and Radio presenter as well as a live events host. Bulawayo born and bred ambitious young lady.
Tag : Donna N intombazana yakoNcube, indodakazi yeNkosi yamakhosi.
Whats the name of your show and what time is it on air.
I host The Inspirator weekdays from 5 am – 6 am and I co-host The VukaVuka Breakfast Show with Babongile Skhonjwa and Master Eli Weekdays 6 am – 10am.
When did you know deejaying is something you wanted to pursue? How long have you been a DJ?
I had never thought of myself as a radio DJ, when the opportunity came I took it and I fell in love instantly.
I had been used to hosting live events having to create a rapport with an audience you might totally not know with someone scanning you on what you are wearing and how you talk and so on but with radio, on the other hand, I have had sessions whereby I will be wearing my pyjamas and no one cares or rather knows lol but you are in a relationship with awesome people that want to listen to you even though they can't see your face. Definitely got to love that.
Name two highlights of your career as a DJ so far.
Wow, it's hard to just choose two … I guess interviewing and talking to amazing local, regional and international personalities …. the list is long …
And the awesome brand ambassador deals that have come along.
How do you feel when you're DJing?
It's a different feeling everyday one I can't fully put down in words. Radio is live and there is that element of surprise every day and of course, the tagline for The VukaVuka Breakfast Show is The bravest and craziest breakfast show so it's very brave and crazy worse off my co-hosts embody that very well. I laugh a lot which is what everyone needs as they start their day.
What have you learnt since you started out as a DJ?
1) To value every moment on air because it might be life-changing to someone or what someone has been looking for.
2) Hiding skills when I am in public lol
3) Radio is powerful beyond imagination.
4) And that I have to answer to what I have once said on air when I meet people … It's special.
What is the reception from listeners in Bulawayo and those that stream globally, do you think as a regional station you are competing well with national stations.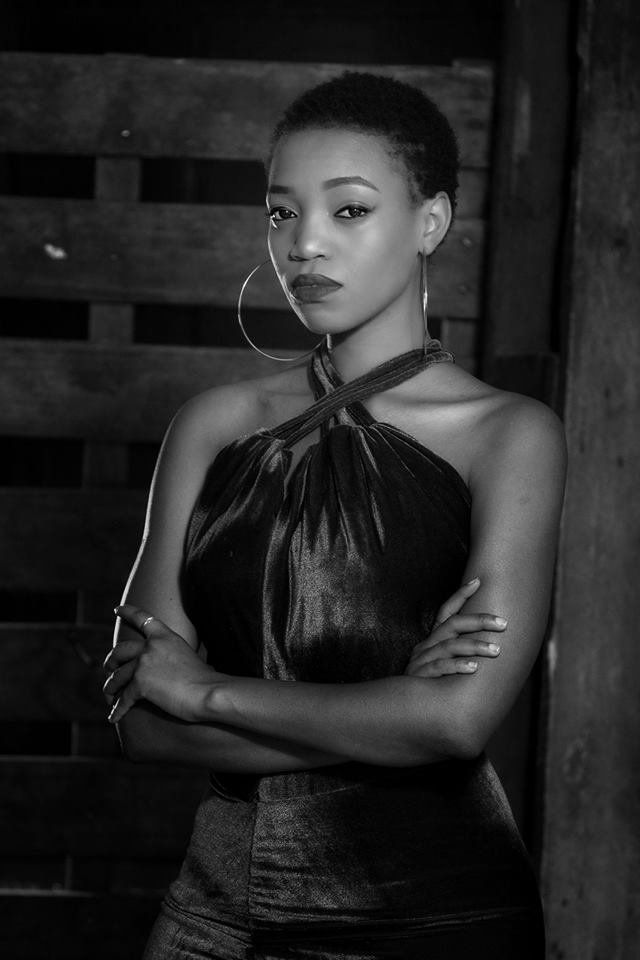 The reception is humongous, from both local and global listeners, it's beyond awesome to have listeners that own the radio station (shout out to the TP crew).
Personally, I am not a fan of the word competition, I would rather say serving a market faithfully and successfully and I believe as SkyzMetro FM we are doing our best in that.
We put our listeners first (as the station tag says Esabantu, the people's radio station) over focusing at who hasn't done what, when and why of which I trust that's the best way to run your race.
Stick to what we promised when we started and thrive to improve and make it better. So as Skyz Metro FM, we are doing great in serving our region, country and global sphere. ?
What music have you listened to today and how do you prepare for your set?
Before radio I listen to Tasha Cobbs – You know my name and Wenzile by Joyous Celebration and Women of Valour, of yet these are my boosters.
To prepare for my set, I run up the stairs it would be early in the morning so I need that extra wake me up feeling. At times I dance, it works wonders and of course reading a lot.
Who is your celebrity crush?
My person …. he is tooo much His name is pumpkin.?
Are you single?
No, I am not
What made you pick the dress you last wore to your show?
Jeans, boots and a leather jacket tjoooooo bekugodola like too much.
On what do you spend the most: clothes, accessories, perfumes, underwear, or anything else?
Contrary to popular belief I spend the most on future investments.
What do you do when not working?
When I am not on radio, I'm either filming, doing music or watching movies… lots of them
Share Your Comments