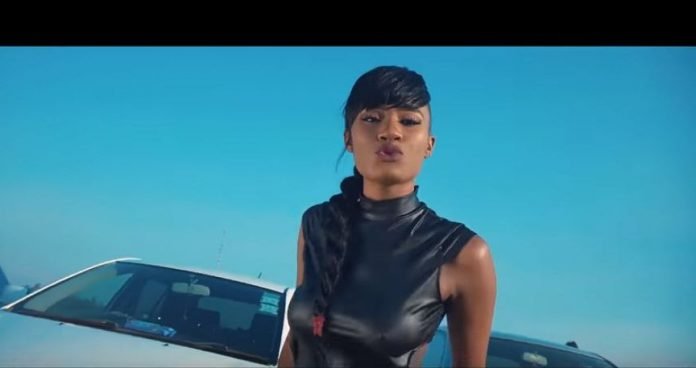 A head-turning lineup of drag cars flanked by a long-legged rapper Kikky BadAss greets you in the first seconds of the music video Boys dzeTonaz.
Second only to a hot Kikky BadAss, is the flashes of hot cars in the music video you can almost taste the dust flying.
Dedicated to the celebration of rich boys of Harare, the reigning female Zim Hip Hop artist of the year gets help from her crew Marcus, Shuver, Jnr Brown and Fucci.
While you cannot hear roaring engines, the video, offers a much more fascinating look at the drag racing culture that has been a constant entertainment feature in Harare.
But the real draw of the video is the people themselves, cameos by Mudiwa, DJ Triangel and a host of other citizens in the grandstands who are clearly enjoying themselves.
Taken off the album Queen of the South, Kikky stamps her regal authority once again – in a big way.
Check out Boyz dzeTonaz
Share Your Comments