THE WALKING DEAD season 10 has been confirmed by AMC and will welcome a number of its cast back for a number season.
But will Michonne (played by Danai Gurira) return or is she leaving?
Guriria's contract expires at the end of this season.
Following breakout roles as Okoye of the Dora Milaje in Black Panther and Avengers: Infinity War, conflicts in Marvel Studios' upcoming schedule might well rule her out of AMC's future plans.
"She has been very vocal about saying that she loves the show. We love Danai; we love that character.
Right now, she's got a lot of opportunities and she needs to weigh what she feels is best for her," AMC programming president David Madden told The Hollywood Reporter. "But we certainly would want her on the show as long as she wants to be on it. We really want her to stay."
Following the departure of Andrew Lincoln's Rick Grimes, Michonne has become an even more integral part of the show as one of Alexandria's leaders, not to mention the mother of Rick's son, so writing her out or killing her off will be easier said than done.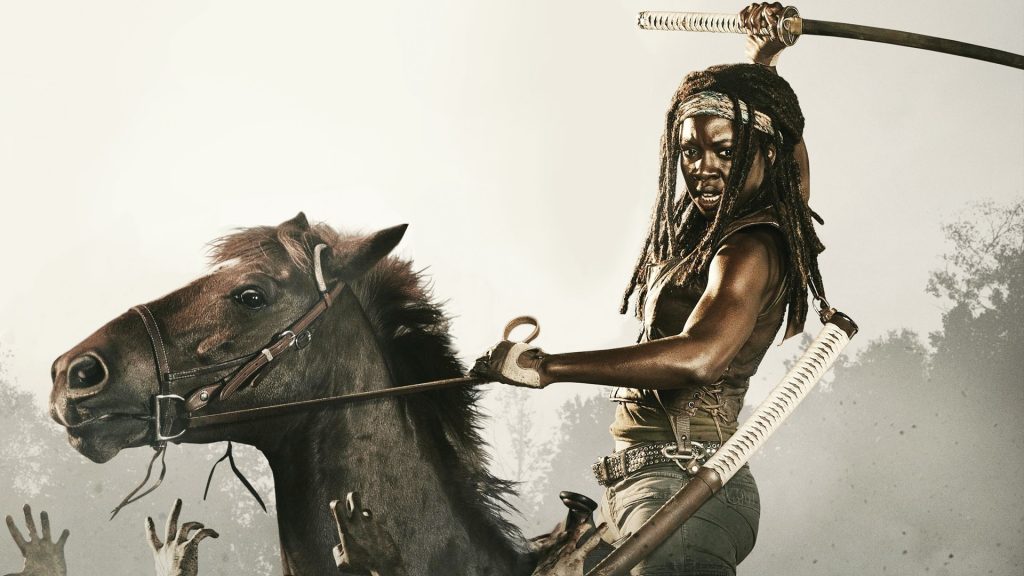 "She is an incredibly valuable character and I'm really hoping she stays. Obviously, the lesson of Andy is that the show can survive anybody's departure if need be but that's not our goal," Madden added.
"The goal is to have Danai continue on whatever basis she can make work, given the other things that she has going on in her life."
Share Your Comments